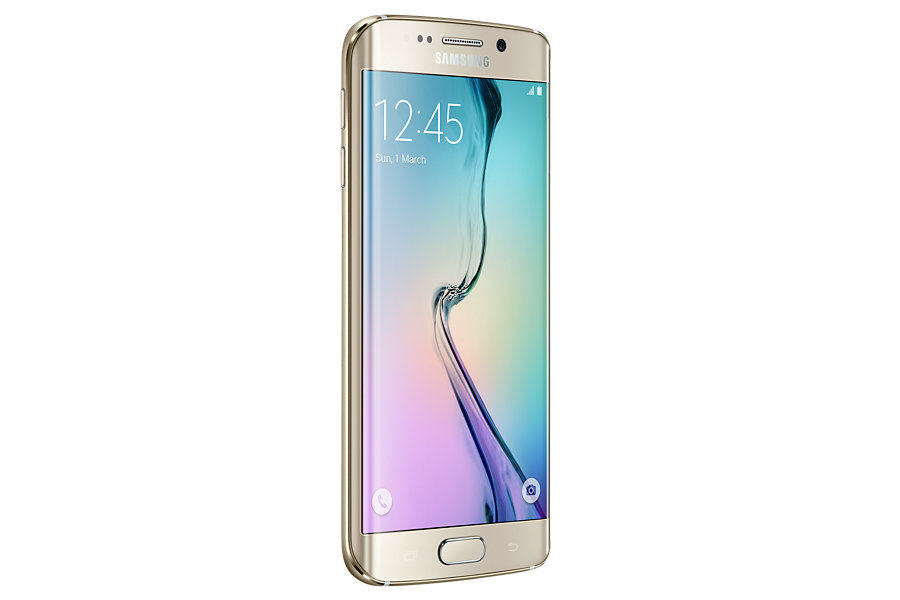 the most typical responses.
Pros: 

Built-in speakers

,

Bright display

,

Durable

,

Realistic color

,

Lightweight

finally a premium design with metal unibody

of course, everybody says this model dropped the water resistance and memory card features , but overall it is a GREAT phone. cant complain about anything, plenty of internal memory and 100GB of cloud storage is more than enough. I dropped it already a couple of times from the couch on the floor and nothing happend, so its pretty durable as well (i dont use it with a case, its too "pretty" to cover it. sound and image are brilliant. The camera is absolutely STELLAR. i cant believe my own eyes when i see the pictures...and the zoom, the level of detail, really unprecedented in a phone.

Pros: 

Built-in speakers

,

Bright display

,

Realistic color

,

Lightweight

,

the sleekness

I love the design of the phone, the claity of the phone is awesome, the features are great. The feel of this phone in your hand makes it worth holding on to. I love this phone , I do not believe I will get rid of this phone, the edge is wonderful.

I switched over to Samsung because of this phone!

Pros: 

Bright display

,

Durable

,

Realistic color

,

Lightweight

I've Either had IPhone or HTC for the past decade almost. I know the galaxy line has always had great features but I've never been a fan of the design and build. That all changed with my 6 edge. Beautiful phone with a great build and more features than any phone on the market. The performance and battery life are outstanding. I just spent 13 hours at disneyland taking pictures and browsing the Web and social media and I still had enough juice to navigate my way home. Great phone!

Pros: 

Built-in speakers

,

Bright display

,

Durable

,

Realistic color

I have both the samsung galaxy s6 edge and iphone 6. The samsung hands down looks better has a better processor better screen resolution and better camera. I use both but i prefer using the samsung more. The only thing i would take away from the samsung is that i accident press back or menu when im trying to use the phone with one hand. Other then that its a stunning phone with a lot of cool features. Thumbs up

Pros: 

Built-in speakers

,

Bright display

,

Realistic color

,

Lightweight

the curve makes the image pops of the screen , it super fast no lag and the screen is just super amazing i think the quality is better than my hd tv and the speaker is sounds a lot awesome which makes my ringtones sound incredible. well done Samsung

Pros: 

Bright display

,

Realistic color

,

Lightweight

,

cool edge design

Went from Note 3 to this one. Love this phone, it is small, light, and super fast. I would be lying if I said I did not miss the long battery life of the Note- but it charges so fast it doesn't really make much different at this time.

Very happy with this phone.

Pros: 

Durable

,

Realistic color

,

Lightweight

I have been using samsung for more than 3 years, i started with the galaxy s3 and recently i have the edge. The only thing i can say is that is a great product because is more than a cell phone. It has good battery, good colors and it never die. The brand is always looking to be better and give the customers what they are looking for.

best phone I ever had in my life

Pros: 

Bright display

,

Inexpensive

,

Durable

,

Realistic color

,

Lightweight

It's just a amazing looking phone with all ur everyday needs an apps in a phone my battery life is the longest I ever had in a phone an is super fast with a amazing camara that keeps up with me in my family thanks galaxy edge your all I need in my life 🙂

I had been trying to find out which phone I wanted to buy for quite some time and I was really torn between this one and the iPhone 6.. luckily I found this site [...] where all the different phones are ordered side by side and you can compare all of the options. I finally ended up going with the s6 since it seems like the usability rating was much higher and I didn't want to end up being an apple fanboy.. check out that site if you want to see the different phone models in a side by side comparison.

Wow, what a difference a year makes. While last year's S5 took many steps in the right direction(being somewhat waterproof with better material and craftsmanship), it still wasn't there to make it a mouth-watering phone yet, like what HTC did when they first introduced their One M7, or whenever Apple introduces a new iPhone size. This year, Samsung has finally learned from both of their competitors, and made a phone that has all the good qualities of both, plus some of their own. Finally, this is the Galaxy S that you've always wanted and been dreaming of. * The very first thing you notice when you handle the phone, is its new design and form factor - finally Samsung has completed their transformation of getting rid of all that ugly plastic parts. Now it is just all glass and metal, and now it is truly beautiful. The metal fully wraps around the edges ofthe phone. The back is beautiful, the sides are beautiful - heck, even the buttons are beautiful. It feels great in the hand, and oozes style and sophistication. * The very next thing you notice, of course, is the screen. I am continually pleasantly surprised at the evolution of Samsung's AMOLED technology - it has now became the best screen in the industry, hands down. I used to defend the LCD technology of the HTC M7, and at that point it was in fact overall superior to the Samsung S4 because the AMOLED then had issues in the sun, and color reproduction(it was too saturated and not natural). But now, they have fixed those issues, and the S6's screen is just quite simply the best. If you don't believe it, just compare an LG/Samsung OLED TV to any LED TVs today. I still think 5.1 inches for a screen of a PHONE is still too big, but overall, for what smartphones represent nowadays, it is acceptable - we have conditioned ourselves to accept the bigger sizes of smartphones(I remember when I first held a 4.2" smartphone when it first came out - the HTC HD2 - and thought, "what the h3ll is this monstrosity??"). * It doesn't hurt that Samsung boosted up the resolution to 1440 x 2560 pixels, which is approximately 577 ppi in pixel density. Although this is quite overkill right now, it's always nice to have the latest and greatest technology - that's the reason why we buy these overpriced phones in the first place, isn't it? It is also very bright, and sunlit legibility is excellent. Color reproduction is quite accurate, and like the S5, you can choose different color modes to suit your liking. * An important aspect to discuss is the battery life, now more than ever because there is no removable back cover to make replacing the battery easily like before, not to mention there is no microSD slot for you to add memory space to your phone. Comparatively, the S6 Edge is supposed to last a little less than the S6 regular, which I've read is less than last year's S5. But I'm one of those who are always around a charger, and I always carry external battery packs in my backpack when I travel, so that's never a concern. Seriously, who even buys an extra battery anymore - which you can only use for a single specific phone model - when your external battery can charge ANY and ALL phones and tablets?? This scenario only makes sense if your work is so demanding that you don't have extra time to charge the phone, and need to swap batteries IMMEDIATELY. I don't think that scenario is realistic nowadays when external batteries are so small, light, and cheap. My S6 goes from 100% at 10 am to about 20% at 10 pm with moderate use - so no complaints there. I get home, plug it up, and there are no issues. * What's better this year, is the wireless charging standards are already built into the phone, so you can just buy a charging pad for about $50 and feel even more cool. * The missing microSD expansion issue is a legitimate concern, since everyone loves to store their music, videos/movies, and all their apps in their phones. Now, you have to be selective and choose what to include or not. But I also have a Samsung Tab Pro, so I put my videos and games in there, while my phone carries my music and apps. This situation is perfect for me when I travel, and would only be a deal-breaker for people who always want to hoard everything in their phone. * The Samsung user interface called TouchWiz used to be bloated and sluggish. It would slow down(navigating throughout the phone, switching between apps, and using the apps themselves) once you start installing more and more apps and put more and more shortcuts and widgets on the home screens. Worse, they would cram all their Samsung apps on you, which for the most part are inferior to their Google counterparts. They came pre-installed, and uninstallable - you can only downgrade and disable them, but you can't take them off completely. Now, with the new TouchWiz working in conjunction with Google 5.0 Lollipop, things are a lot smoother and faster. There are also fewer of those Samsung apps - now you have the option of downloading them, but they no longer come pre-installed and wasting your space, which is now more precious than ever. * Another "con" is that the S6 family is no longer IP67 water-proof/dust-proof like the S5 family anymore. That is quite a bummer as that was a huge relief for those times when we regret certain actions to our phones but could get away with it. Now, we have to go back to being extra careful. * Finally, the camera: It is great, what can I say? This area of technology will keep continuing to progress and advance for the next 5-10 years at least, but we have already come so far. I would go as far to say that besides dedicated DSLR cameras, you would not find better compact cameras like these for under $500 from a dedicated camera. And to have it be already included in your phone is quite amazing, when you really think about it. This year, it even includes optical image stabilization, which you can see actually working as you pan/tilt/shake the camera. I used to buy $300-500 super-zoom point-and-shoot cameras for my travels back in the days of 7-8 years ago, and they didn't come out half as good as what this camera can do. And there are built-in enhancements and edits that you can do straight from the camera that are quite robust and powerful. So, why did I say the evolution is near complete, and not yet? Well, besides the theoretical ideal that nothing is perfect, to the practical ideal like things like the camera will continue to improve for the foreseeable future, I felt that while Samsung took some big strides forward, they also took some steps back. For instance, by making it non-plastic, they open themselves to being less experienced in sealing it up, so they couldn't make it waterproof anymore. In the same vein, they can no longer make the back plate removable to replace the battery(although it is not impossible - you can actually get around it, but then you would void Samsung's warranty). And I'm guessing they didn't have enough research time in the metal production assembly to be good enough yet to include holes for the microSD slot. So what can they practically improve on to make this as near perfect as possible? Make it waterproof like before(or better), and if you can't make the back plate removable, then improve on the battery life, and allow for the microSD expansion slot. And keep improving on TouchWiz, and get the Google updates out quicker. Once those are set - and because we know you will always continue to improve on the processor(phone power and graphics power), the screen(resolution, image quality, color reproduction, brightness, sunlight legibility), and the camera, next year's edition should make it as near-perfect as possible for the Galaxy S family, and maybe then after that you can start a whole new phone family, and bring out those bendable/rollable screen technologies we know you're already working on, or something even more outrageous. So overall, while there are certain niggles which make this phone take a step back, there are enough advances to make this a true 5-star phone. However,this 32GB version is valued at about $650-700 in the open market, so I would recommend you waiting a little while so the prices can settle. And if you don't really need the international version, but want to still be able to use it overseas, yet don't want to be stuck in a contract, then buy from one of the big GSM carriers like AT&T and T-Mobile and pay for the whole phone up front. Since the phone is not under contract then, you could call customer service and ask them for an unlock code so you can use the phone overseas. 🙂
As my name suggests, I am a college student so I mostly use my phone for texting, Facebook, Instagram and other social media. Thus I would say I'm not an intensive user of all of the phone's features. I also do not play any games on it as I prefer to use my iPad for that. That way I keep my phone's storage pretty much at less than 50%. I switched from a Galaxy SII the T-989 version two weeks ago and have never looked back. I had a 16GB microSD card on my old phone and at first was wary of not having an option for expandable storage but soon realized since the Galaxy S6 has 32GB of storage that's more than enough for me and my daily needs. Thus, the non-removal battery and lack of the microSD slot is a non-issue to me. This phone is certainly a huge upgrade for me, basically everything is different about it. My personal favorite features are the LED light which my previous phone lacked, the fingerprint scanner, and the fact that I am able to reply to a text message from any app because there are pop up notifications. Previously, I wanted to switch to the iPhone because it had those notification features like pop-up notifications and notifications on the lock screen but now that the Galaxy S6 has those too I no longer feel the need for an iPhone. As previously mentioned, I do not use my phone extensively so I've had no issues with it so far. It is smooth, responsive and fast. I haven't any issues with apps crashing or the phone freezing (knock on wood!). I also really enjoy the battery life. With my previous phone I would have to charge it twice in one day if I used it constantly, thus I resorted to using airplane mode to salvage my battery life. With this phone, I charge it every other day if I let it go from 100% to 5%. It also charges very quickly. 1 hour at the charger without using it can get me somewhere between 20-40% extra life (I haven't paid very careful attention to how much I get from an hour). As far as the design and the exterior goes. It is not as gold as I had expected. It's definitely not as flashy gold as the iPhone but I still like it. The phone is thin and light weight and took maybe a day or two to get used to from my previous phone. I do have a clear case on it from Best Buy which protects everything it needs to protect and has a good grip. I also noticed that the screen is less fingerprint prone because I can easily wipe it with a shirt or my pant leg and all my fingerprints are gone. Also, I bought this phone from the seller SHOPEBEST and there was absolutely no hassle. With Prime shipping the phone was in my hand in 2 days as promised. THERE WAS NO BROKEN SEALS OR DAMAGE TO THE BOX. The phone is international so I was expecting a foreign charger, my phone is from the UK which I am actually thankful for. It IS the model SM-G920F. Everything was in the box, the little thing to open the SIM slot, the headphones, all the little booklets of information, and the UK charger with an American adapter. The phone was in perfect condition, no scratches or little nicks. I have Walmart Family Mobile as my service provider and I had no issue switching my service from my old microSIM to the nanoSIM. It took maybe 5 minutes on the phone and 15 minutes later my service switched and the phone worked like a breeze. My 4G is also working perfectly. I ran a speed test on my old phone prior to the switch and on this phone and this phone has much faster download and upload speeds. I am attaching screenshots of the speed test results from the SpeedTest app as well as pictures of the phone.
Love it, but it gets super hot when you charge the battery , I don't know if it is because is all metallic or what ... but it burns!. Everything else works perfectly ! I'm from Honduras it worked fine with both companies Claro and Tigo
In general, people say nice and pleasant design, the speed of work. Among the shortcomings can be noted a fairly short duration of the work up to 24 hours. While most smartphones have similar running time.