Picture Mode - it's just a setup tailored to the specific programs: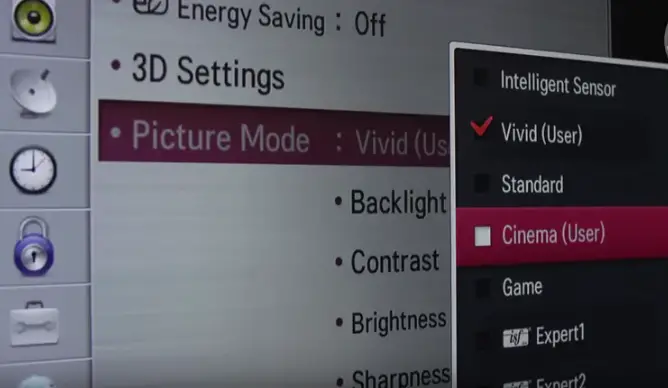 Cinema - In this mode, image brightness is slightly reduced
Sport increases the contrast and brightness, and disabled anti-aliasing modes, and the like that can affect the speed of signal processing.
Game In this mode, the brightness and the contrast is increased, for a comfortable game
Dynamic, increases contrast.
It may also be available several modes in which the user puts their own settings.
These settings allow the push of a button to set the most suitable video mode on your TV or monitor.
What settings are introduced in video technology since the mid 1990s.