In premium TV LG announced the availability of Ultra luminance technology, which according to the manufacturer improves the depth and color of the image.
Unfortunately find a description of the technology on the official website is almost impossible, it is described that it improves the image but how and what exactly the TV advantage with this technology is hard to understand.
Let's see how this is LG technology, the image is compared with the activated function without.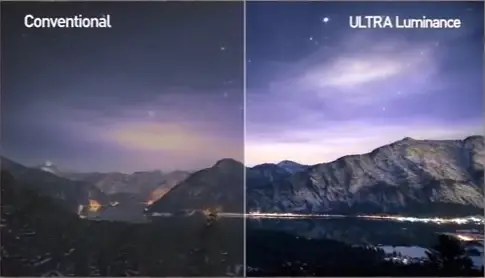 We see a significant improvement in image contrast, but the original is very bad, such an image, to view it is necessary to look for, it can be concluded on the deliberate deterioration of the original image.
Most likely when you activate Ultra luminance, there is an increase in contrast and brightness.
Ultra luminance function is just a marketing ploy company, designed as it is to highlight some TVs out of the lineup. In fact it was useless.