In 2016, part of LG TVs have new MR650 control panels, it is suitable for TVs with the Smart line in 2016.
For the US and Canada this control suitable for series models О6, Е6, С6, В6, UH9500, UH8500, UH7700  UH6550, UH6500, UH6350, UH6330, UH6300
Remote MR650 remote control is identical in appearance to the remote control 2015 MR600. But the model MR650 has a different encoding for interfacing with a TV.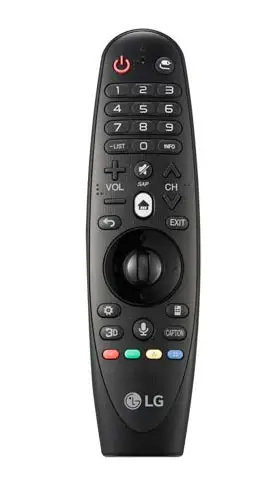 Also, OLED TVs that are equipped with the line of LG SIGNATURE exclusive remote control in a metal housing, which are marked MR15 and MR16, it's the same controls, but released for different regions. They are designed to control the functions in the Smart TV.
Also included there is a very simple remote control with a minimum of functions, it is smaller and has a marked SP16, SP15.