There are several kitchen appliances designed for cooking, nice to have them all in the kitchen, but if we must choose our article will help you with this.
Rice cooker – It intended for cooking rice, but has other programs for different products.
Multi cooker – It got its name because it can perform many processes make soup, cook the porridge, cook the vegetables, cook the yogurt.
Pressure cooker – cooks very quickly, this is achieved due to cooking under pressure in the autoclave. Externally similar to Multi cooker but the lid closes with detent, integrated safety valve for excess pressure relief.
Food steamer – preparing a pair product occurs.
In more detail the working principle, Rice cooker, Pressure cooker, Food steamer, Multi cooker.
Multi cooker, Rice cooker – kitchen appliance with a cup which is heated, as in an ordinary electric stove, because the cooking process can be programmed that is convenient as it significantly reduces the cooking time. If you want to cook porridge in the morning, you can put all the evening fill with water and set the timer delay, in the morning you do not have to stand near the stove to collect water to pour cereal, etc. you get a finished product.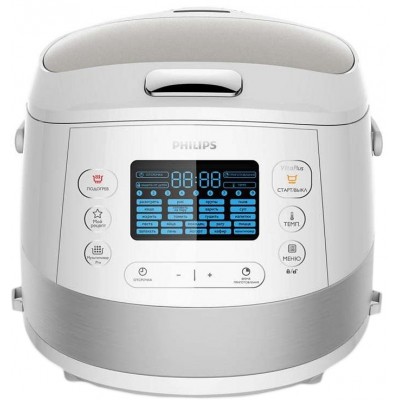 Food steamer – This simple device generating steam, it does have a heating element, the capacity for the products installed on the bowl with water. The steam passing through the cooking container products. Working time is set by a timer. More steamer can be used as a humidifier, steam generated enough.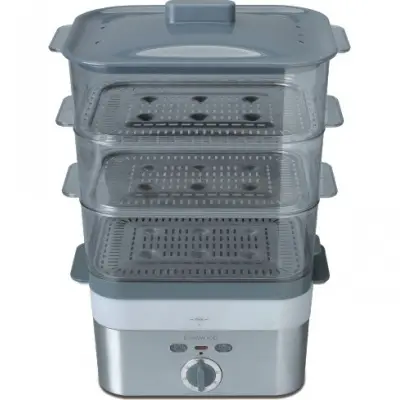 Pressure cooker – When the devices are called autoclaves and is widely used in the canning industry and now used. The products are prepared at a pressure of 1.8-2.0 atmosphere. boiling point of water at elevated pressure above products treatable at the higher temperature, there is rapid cooking. Pressure is regulated by a valve which is depressurized excess steam maintaining uniform pressure. Disadvantages as any pressure vessel can be dangerous if used incorrectly or exit from the failure of the safety valve, to put it simply may explode, it requires timely maintenance and inspection of the safety valve.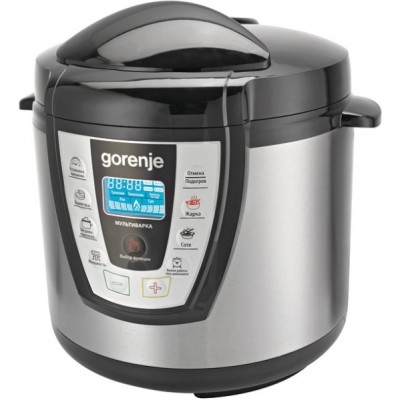 The boiling point of water, depending on the pressure
| | | |
| --- | --- | --- |
| pressure atmospheres | °C | °F |
| 1,0 | 99,09 | 210,36 |
| 1,5 | 110.79 | 231,42 |
| 2,0 | 119.62 | 246,2 |
| 2,5 | 126.79 | 258,8 |
| 3,0 | 132.88 | 269,6 |
| 3,5 | 142.92 | 287,6 |
| 4,0 | 151.11 | 303,8 |
| 4,5 | 158.08 | 316,4 |
| 5,0 | 164.17 | 327,2 |