In 2017 LG offered the model of the TV 55EG9A7V, this model is positioned as a novelty in 2017. Advantages, delicate design, use of the Web OS system.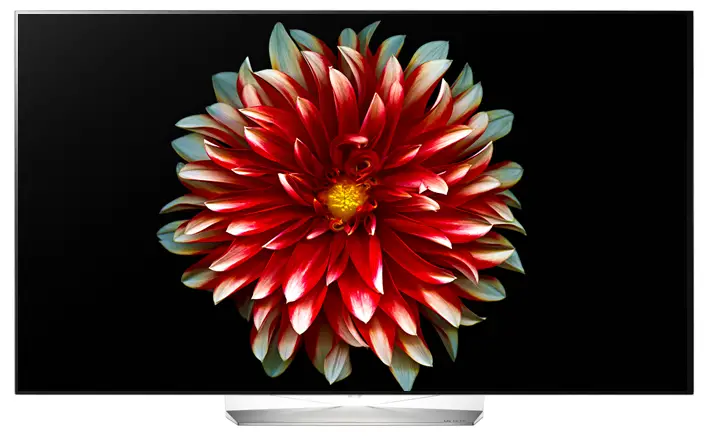 Let's look at the technical specifications.
The first thing that seems very strange is the use on the TV operating system WEB OS 2.0. With such OS TVs were produced in 2015. Quite strange is the use of an obsolete operating system when TVs are already available with Web OS 3.0 (2016) and Web OS 3.5 (2017).
The use of the Full HD resolution screen on the one hand is justified, there is no content with a resolution of 4K, and it is not planned. So, the use of a screen with Full HD resolution is very tempting. The TV should cost a little less than the models with UHD screens.
The other technical characteristics do not differ from the parameters of the TVs of 2017.
There are two options for the appearance of this TV model:
Remaining components used in this model, and this is either OLED screens, or motherboards, perhaps they were produced for a third-party TV manufacturer, but for some reason, the components were left in stock.
LG decided to occupy the niche of OLED TVs with Full HD resolution. It is inexpedient to develop a new technical base, it is cheaper to use the old one.
It may also be that the model 55EG9A7V is a pilot model that would see how the market reacts to OLED TVs with Full HD resolution in case of successful sales, it is quite possible the emergence of a new series of TVs with a resolution of Full HD.