There are two types of designation for TV models of Grundig TVs:
The 65GUW8860 is assigned to TVs produced for Germany, they have better characteristics and image quality.
the second type is 65VLX9772, such markings have TVs produced for the rest of Europe excluding Germany. These TVs have a lower price, the difference in price between similar models of TVs of the first and second type is about 500 euros.
Why so, the Grundig brand is known in Germany and the buyer is willing to pay more for the old, well-known brand. In the rest of Europe, Grundig TVs can not compete in pricing with other manufacturers, making the production cheaper, TVs are promoted in the markets of European countries.
It is also possible that the assembly of TV sets (1 type of marking is done) in Germany.
Dientification TVs Grundig model number 2011-2018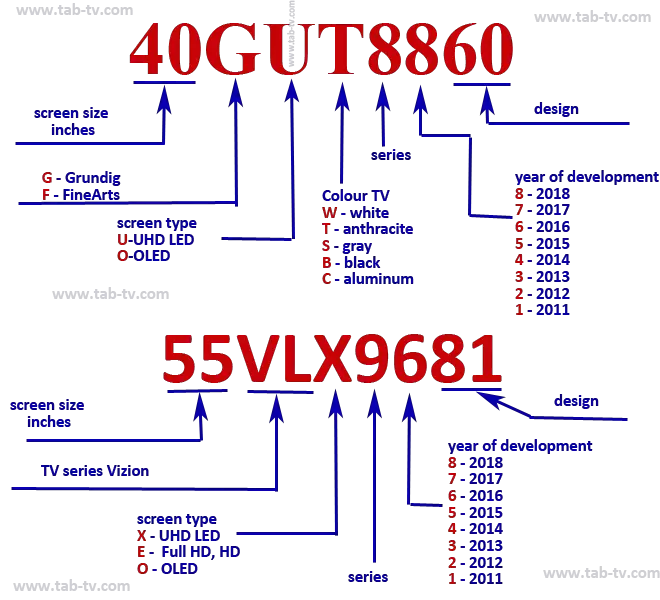 Briefly about the designation of the TV model Grundig: the designation of the TV model contains information about the type and resolution of the matrix, you can determine what year the TV is designed.




It should be noted that Grundig adheres to the following rules, the line of TVs is presented as a model series of 2017-2018 or 2018-2019, therefore some models of TVs may have a year marking different from the time of the beginning of sales.