The marking of audio equipment from LG is very simple, some of the audio equipment is oriented for use with TVs, the other as portable devices and of course stationary audio systems.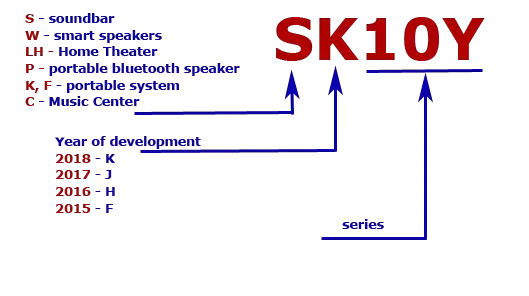 Decoding of the marking of soundbars, home theaters, smart speakers, portable systems, music centers.
The first letter in the label indicates the type of audio system.
S – soundbar
W – smart speakers
LH – Home Theater
P – portable bluetooth speaker
K, F – portable system
C – Music Center
The second letter is the year of development, marking is similar for all LG products
K

– 2018

J

– 2017

H

– 2016

F

– 2015
The numbers and letters after the designation of the year of development indicate a series of audio devices.