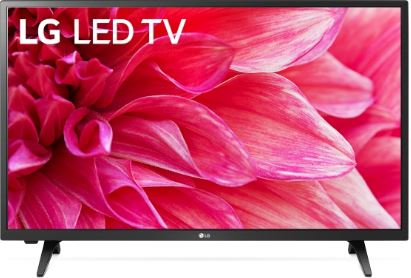 Let's see which models of LM series TVs LG offers in the North American market, USA, Canada, Mexico.
Pay attention in 2012, LG produced models of TVs with LM model numbers. But the model number designation itself was slightly different. LM5300 (2012), LM5000PUA (2019).
TVs 5 and 6 of the series with the following model numbers are on sale
43LM6300PUB
32LM630BPUB
32LM620BPUA
43LM5700PUA
32LM570BPUA
43LM5000PUA
32LM500BPUA
These TVs from the budget series are the cheapest TVs and are offered with 32, 43 inch screens. Screen resolution HD or Full HD depending on the model number of the TV.
All TVs set matrix with a maximum frequency of 60Hz. Televisions do not support local dimming.
The LM5000 and LM500B TVs do not have an internet connection. Other models have an installed WebOS operating system, and Smart TV functions. Such models support the operation with the Magic Remote. But Magic remote must be purchased separately.
In more detail than TV sets of LM5000PUA, LM50070PUA, 32LM620BPUA, 43LM6300PUB differ, you can study in the table below.
LG TV 2019 LM Series United States, Canada
| | 43LM6300PUB | 32LM630BPUB | 32LM620BPUA | 43LM5700PUA | 32LM570BPUA | 43LM5000PUA | 32LM500BPUA |
| --- | --- | --- | --- | --- | --- | --- | --- |
| screen | | | | | | | |
| Screen Size inch | 43 | 32 | 32 | 43 | 32 | 43 | 32 |
| Style | Flat Panel | Flat Panel | Flat Panel | Flat Panel | Flat Panel | Flat Panel | Flat Panel |
| Resolution | 1,920 x 1,080 | 1,366 x 768 | 1,366 x 768 | 1,920 x 1,080 | 1,366 x 768 | 1,920 x 1,080 | 1,366 x 768 |
| screen bit | 8bit | 8bit | 8bit | 8bit | 8bit | 8bit | 8bit |
| type screnn | IPS | IPS | IPS | IPS | IPS | IPS | IPS |
| screen technology | LED | LED | LED | LED | LED | LED | LED |
| Backlighting | Direct | Direct | Direct | Direct | Direct | Direct | Direct |
| Dimming Technology | No | No | No | No | No | No | No |
| Video | | | | | | | |
| refresh rate | 60 | 60 | 60 | 60 | 60 | 60 | 60 |
| TruMotion | 60 | 60 | 60 | 60 | 60 | 60 | 60 |
| PMI (Picture Mastering Index) | No | No | No | No | No | No | No |
| Color | Dynamic Color | Dynamic Color | Dynamic Color | Dynamic Color | Dynamic Color | No | No |
| Contrast | No | No | No | No | No | No | No |
| Clarity | Noise Reduction | Noise Reduction | Noise Reduction | Noise Reduction | Noise Reduction | Noise Reduction | Noise Reduction |
| Recolution Upscaler | Upscaler | Upscaler | Upscaler | Upscaler | Upscaler | Upscaler | Upscaler |
| HDR (High-Dynamic Range) | Active HDR (HDR10, HLG), HDR Dynamic Tone Mapping | Active HDR (HDR10, HLG), HDR Dynamic Tone Mapping | Active HDR (HDR10, HLG), HDR Dynamic Tone Mapping | Active HDR (HDR10, HLG), HDR Dynamic Tone Mapping | Active HDR (HDR10, HLG), HDR Dynamic Tone Mapping | No | No |
| Processor | 4 core | 4 core | 4 core | 4 core | 4 core | 4 core | 4 core |
| RAM | No info | No info | No info | No info | No info | No info | No info |
| Storage | No info | No info | No info | No info | No info | No info | No info |
| AI TV | | | | | | | |
| LG ThinQ AI | Yes | Yes | No | No | No | No | No |
| Google Assistant | No | No | No | No | No | No | No |
| Alexa | No | No | No | No | No | No | No |
| Google Home Compatible | No | No | Yes (Google Home device sold separately) | Yes (Google Home device sold separately) | Yes (Google Home device sold separately) | No | No |
| Amazon Alexa Compatible | No | No | Yes (Amazon Alexa device sold separately) | Yes (Amazon Alexa device sold separately) | Yes (Amazon Alexa device sold separately) | No | No |
| Intelligent Voice Recognition | Yes device sold separately | Yes device sold separately | No | No | No | No | No |
| SMART TV | | | | | | | |
| OS | Web OS 4.5 | Web OS 4.5 | Web OS 4.5 | Web OS 4.5 | Web OS 4.5 | | |
| Remote control | Standard | Standard | Standard | Standard | Standard | Standard | Standard |
| LG Content Store | Yes | Yes | Yes | Yes | Yes | No | No |
| Web Browser | Yes | Yes | Yes | Yes | Yes | No | No |
| Audio | | | | | | | |
| Dolby | Yes | Yes | No | No | No | No | No |
| DTS | Yes | Yes | Yes | Yes | Yes | Yes | Yes |
| WiSA Ready | No | No | No | No | No | No | No |
| Sound Output | 10W | 10W | 10W | 10W | 10W | 10W | 10W |
| Woofer | No | No | No | No | No | No | No |
| Speaker Type | 2.0CH | 2.0CH | 2.0CH | 2.0CH | 2.0CH | 2.0CH | 2.0CH |
| Bluetooth Audio Playback | No | No | No | No | No | No | No |
| LG Sound Sync | Yes | Yes | No | No | No | No | No |
| Game Mode | No | No | No | No | No | No | No |
| CONNECTIVITY | | | | | | | |
| Wi-Fi | Yes | Yes | Yes | Yes | Yes | No | No |
| Bluetooth | Yes version 5.0 | Yes version 5.0 | Yes version 5.0 | Yes version 5.0 | Yes version 5.0 | No | No |
| IP Control | No | No | No | No | No | No | No |
| HDMI-CEC (Simplink) | Yes | Yes | Yes | Yes | Yes | No | No |
| Mobile TV On | Yes | Yes | No | No | No | No | No |
| HDMI | 3 (version 1.4) | 3 (version 1.4) | 3 (version 2.0) | 2 (version 2.0) | 2 (version 2.0) | 2 (version 1.4) | 2 (version 1.4) |
| Audio Return Channel Support (ARC) | | | Yes | Yes | Yes | No | No |
| USB | 2 | 2 | 2 | 1 | 1 | 1 | 1 |
| Ethernet | Yes | Yes | Yes | Yes | Yes | No | No |
| RF In (Terrestrial/Cable) | Yes | Yes | Yes | Yes | Yes | Yes | Yes |
| RF In (Satellite Input) | No | No | No | No | No | No | No |
| Digital Audio Out (Optical) | Yes | Yes | Yes | Yes | Yes | Yes | Yes |
| CI + (Common Interface) | No | No | No | No | No | No | No |
| Digital Broadcasting | ATSC, Clear QAM | ATSC, Clear QAM | ATSC, Clear QAM | ATSC, Clear QAM | ATSC, Clear QAM | ATSC, Clear QAM | ATSC, Clear QAM |
| Analog Tuner | Yes | Yes | Yes | Yes | Yes | Yes | Yes |