The year 2019 was marked by the massive release of 8K (7,680 x 4,320) pixels TVs. Almost all manufacturers announced the beginning of sales in 2019, TVs with a screen resolution of 8K. But if we consider the leaders and who first launched the production of such TVs, this is Sharp, but only for Japan, Singapore, Malaysia and China. In other countries, the rights to the Sharp brand for TVs, the Japanese corporation Sharp has sold to other manufacturers.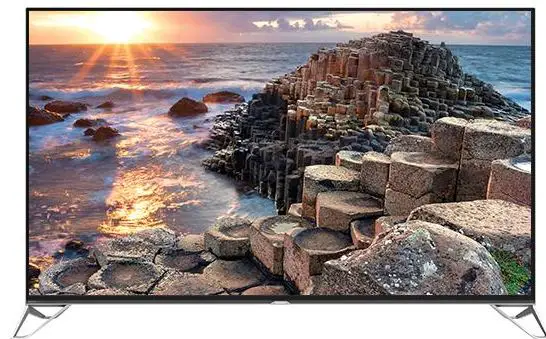 Sharp TV 8K
Sharp – the first TV with a resolution of 8K Sharp introduced in 2017. As of the beginning of 2019, two models of TVs LC-70XU830X and LC-80XU930X are offered. TVs have a 4 core processor, an OS based on Android, support for Google Play ™ Store, do not support HDR. In these TVs, Sharp installs own-manufactured LED displays.
AQUOS Quattron Pro – displays with 4 color pixels (red, blue, green, yellow) and a color depth of 10 bits. We can say that Sharp made a bet on picture quality.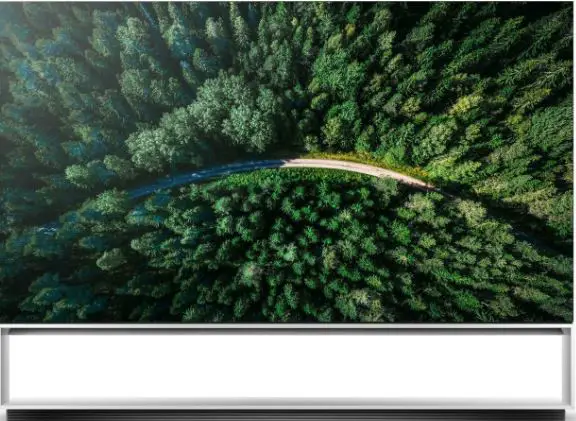 LG TV 8K
LG – 8K TVs will go on sale in 2019, LG has released two TV models one with an OLED screen, model OLED88Z9, (OLED88Z9PUA – North America). The second 8K TV with Super LED screen model 75SM9970 (75SM9970PUA – North America).
TVs have an improved LG α9 Gen 2 processor (second generation processor), a new graphics chip is installed in the processor to support 8K images. The TV with the LED screen has function of local blackout Full Array Dimming Pro. Both models support the LG ThinQ AI | Google Assistant | Alexa, (LG smart home, assistant from google, assistant from Alexa). Also support all audio formats and HDR. Color depth 10 bits. OS LG webOS.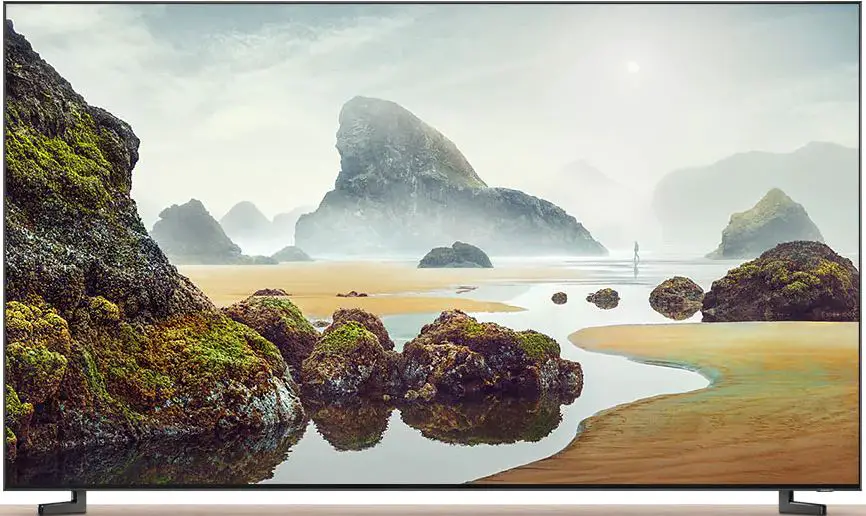 Samsung TV 8K
Samsung – new TVs with a resolution of 8K are presented at the end of 2018. This is a Q900 model. For the North American market model
QN65Q900R, QN75Q900R, QN82Q900R, QN85Q900R. Europe
QE65Q900R, QE75Q900R QE85Q900R.
TVs have LED displays on quantum dots with a color depth of 10 bits. Supported HDR 10+, HLG (Hybrid Log Gamma). The processor is also updated with support for 8K, Quantum Processor 8K. OS Tizen is the standard Samsung operating system for smart TVs.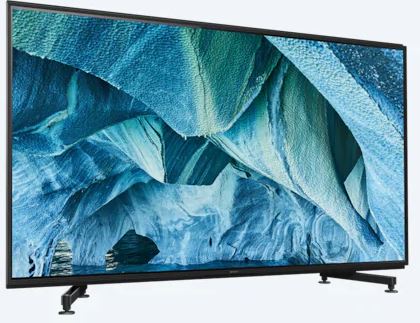 Sony TV 8K
Sony also launches 8K resolution TV in 2019, model Z9G, North America XBR-85Z9G, XBR-98Z9G. Europe KD-85ZG9, KD-98ZG9. Televisions also have upgraded Picture Processor X1 ™ Ultimate processors, a quantum dot LED screen. Android OS. Supports HDR, and Google and Alexa helpers.
Panasonic TV 8K
Panasonic has not yet introduced the 8K TV for the mass consumer. Although the first prototype of the 8K Panasonic TV showed in 2012, it was a 145 inch plasma panel, but due to the cessation of the production of plasma panels, it never went into series. Panasonic also unveiled a prototype LED TV with a 55-inch screen and an 8K resolution in 2015. But mass production was also not. Panasonic TV business has been at a loss for the last 5 years and the company supports the production of television sets only in terms of marketing and brand awareness, without making big bets on this area.
Hisense TV 8K
Hisense – although at the exhibitions Hisense and showed its 8K TV, but the sales date is agreed only in 2019. When this happens is not known. Hisense 8K TVs Are Not Available To Buyer
Vizio TV 8K
Vizio – since Vizio orders TVs from various manufacturers, in 2019 there are no plans to manufacture and sell 8K TVs. The reason is most likely that the production of screens with a resolution of 8K is currently available only to leading manufacturers and they do not sell their screens to other companies yet, and the assemblers in Hong Kong and China have not yet modernized their factories to produce 8K screens.
Philips TV 8K
Philips – Philips TVs have not been manufactured by Philips for about 8 years. Therefore, Philips TVs with a resolution of 8K are also not yet produced.