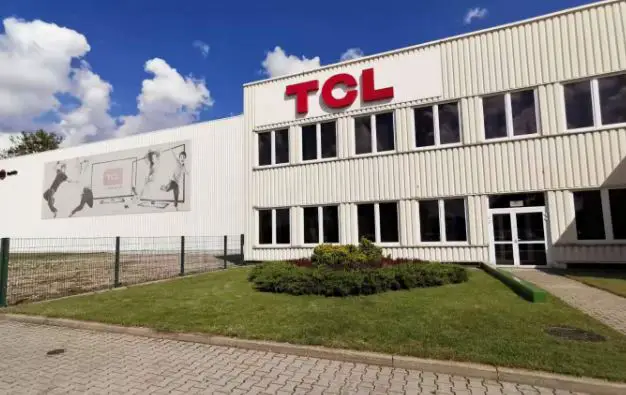 Here's what you should know about TCL TV
TCL is a Chinese company with many subsidiaries; if we talk about the production of electronic devices in 2019 business has been divided into two segments, electronics for home is represented by TCL Technology Group Co. The second company produces electronics for industry and is represented by TCL Industrial Holdings Co., Ltd.
But I want to talk about TCL TVs; in 2021, the company produced about 36 million TVs. TCL TVs are very popular in China. But the Chinese market consumes mostly budget models of TVs, so the main segment of produced TVs are budget models. The primary production trend of TCL is the production of TV sets by outsourcing to other brands, so TCL makes TV sets on Amazon Fire TV and Thomson. Also, in 2021 TCL bought a factory producing QLED and LED displays from Samsung.
Features of TCL TVs
What makes TCL TVs different from other brands is TCL, which is inherent in all Chinese manufacturers in the basis of producing as many TVs as possible and as cheaply as possible. That is why the model numbers must be clarified and differ depending on the region. TCL doesn't have its operating system, so those OS are the most popular in the area. In the U.S. Market, there are TV models with Android TV, Roku TV, and Google TV. In Europe, it is mainly Android TV.
Where are TCL TVs made
Using an aggressive pricing policy, it offers televisions with large screens at an affordable price. Applying new technologies in TVs, for example, TCL is releasing a QLED screen TV model in 2019, buying screens from Samsung, and by purchasing the LED screen factory from Samsung, TCL has further strengthened its position in the market. TCL has a complete production cycle of TVs, from electrical boards to screens. Production plants are located in China, and in other countries, just assembly plants, such enterprises are located in Poland, Vietnam, Egypt, India, Brazil, and Mexico. In total, EDS has about 40 factories in different countries.
TCL brand
TCL makes not only televisions; the range of products includes cell phones, air conditioners, air cleaners, robot vacuum cleaners, headphones, and soundbars. TCL is a big company trying to occupy as much market as possible, producing a vast number of TV sets and other consumer equipment.
The quality of TCL TVs.
TCL is developing fast enough; one of the main areas is the production of large TV screens. With the launch of a new screen factory and the purchase of the Samsung Panel China Star Optoelectronics Samsung factory in Suzhou, we can expect an improvement in the quality of displays. TCL also makes Thomson and RCA TVs. Don't expect anything out of the ordinary from TCL TVs; these are mid-priced TVs. The advantage is the price, which is 10-40% lower than that of LG, Samsung, and Sony. If you're willing to spend more, you'll get more out of your TV.
Where are the components for TCL TVs produced?
TCL manufactures all TV components in its own factories. The screens are made in China in the factory of China Star Optoelectronics Technology Co. This company is part of TCL and produces screens for phones and televisions. Production plants are located in Wuhan and Shenzhen. The boards and casings for televisions are also made in China.
TCL TV factory in Vietnam
Vietnam has recently become very promising for production location. So TCL has two factories; the first one is located in Dong Nai and produces about 500,000 TVs per year. The second factory is being built in Binh Duong; the construction started in 2019 and consisted of three phases. Once completed, the plants can produce 3 million televisions per year. It is planned that the plant's TVs will be supplied to markets in Vietnam, the Philippines, Thailand, the United States, and Europe.
TCL TV plant Poland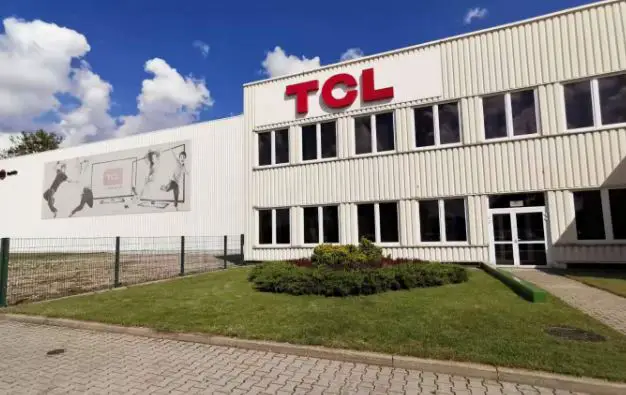 The TCL TV factory in Poland (TCL Operations Poland Sp. OO) is located in Girardow. The plant manufactures TCL televisions as well as televisions of other brands on an outsourcing basis. The production volume of TCL TVs and other brands is about 50/50. In 2017, it was planned to increase the number of assembled televisions to 3 million units per year. As of early 2020, the plant's capacity allows for about 2 million televisions to be assembled annually. Components for televisions are supplied from China. The televisions produced are sold in Europe.
TCL TV factory in India
For the Indian market, televisions are produced in Tirupati. The factory's capacity allows creating of 8 million TV screens from 22 to 55 inches and 30 million screens for smartphones. Once the assembly lines are fully operational, the plant will assemble 6 million televisions annually. Mainly for the Indian market.
TCL TV factory in Mexico
TCL assembles televisions in Tijuana; the plant can make about 2 million televisions annually. North America, Central America market.
TCL TVs factory in Brazil
In Brazil, TCL set up a joint venture called SEMP + TCL; SEMP K previously produced Toshiba TVs. Now the factory is going to make TCL TVs for South America.
TCL TVs factory in Egypt
A joint venture to assemble TCL televisions has opened in Egypt. The founders of the joint venture were the Elaraby Group and TCL. TCL has modernized the Elaraby factories, and now about 1 million television sets a year are assembled in Egypt. The televisions are supplied to markets in Africa and the Middle East.
TCL TV factory in Russia
There are no TCL TV assembling factories in Russia; some models are assembled under the outsourcing scheme at the "Telebalt" company.
TCL TVs factory in China
China also assembles TV sets for the domestic market; in some countries, for example, some TV sets are produced for Australia.