2018, Sony introduced its line of TVs in 2018. As in the past year, one model of the TV series A8 with screen OLED. Other models of TVs with screens VA and IPS.
At the end of the article is a comparative table of TVs Sony.




Unlike other manufacturers of TVs Sony, does not hide what processors are used to process video in TVs. in 2018, the top models of TVs installed 4-core X1 Extreme processors with a frequency of 1.1GHz. The chip itself, in addition to the main processor, has a built-in graphics processor that has 2 cores and a 0.7Ghz frequency. Also available 16GB of internal memory and 2GB of RAM.
Sony OLED A8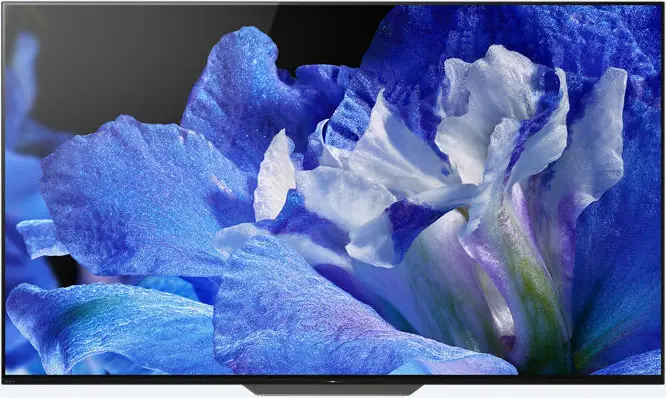 In OLED TVs Sony installed OLED screens LG. The TVs have a very high quality picture and sound. Supports frame rate 120 per second.
Sony 9 series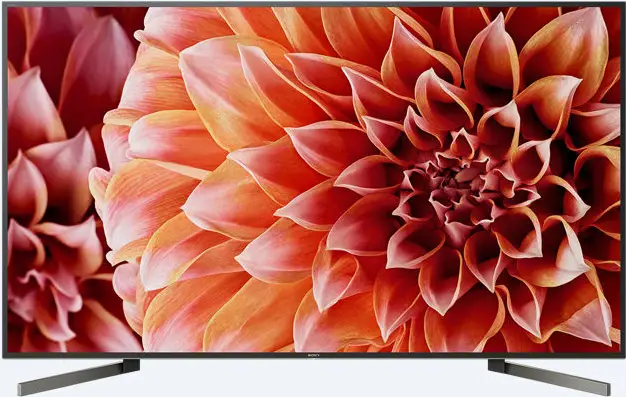 The TVs of the 9 series have a high-quality sound, the screen is made using VA technology, this TV differs from the OLED series.
Sony 8 series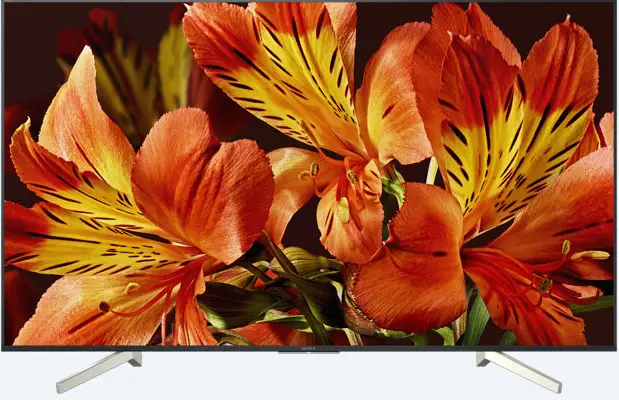 8 series is represented by several models, the 8500 series has a screen with 10bit color depth support, the 8000 series simulates 10bit color depth using screen flickering (FRC). This indicates a lower quality screen in the 8000 series.




The difference with the 9 series, there is no support for Dolby Vision, the real frame rate in 8000 series 60 per second, for the rest of the parameters of the analogue of the 9 series.
6 and 4 сseries TVs Sony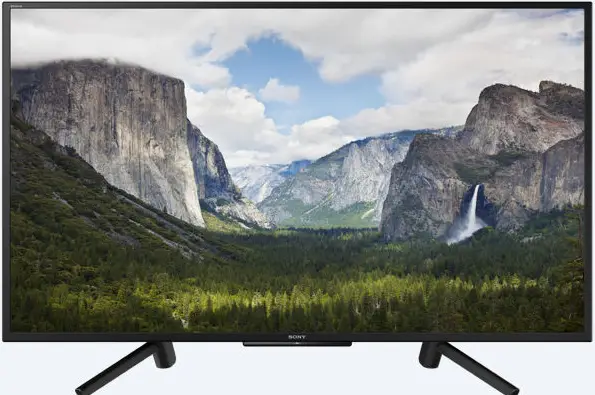 In the TVs of these series, cheap matrixes are installed, the color depth in 8bit, the resolution of the Full HD screen is maintained. Installed low-power processors are not designed to process UHD images.
sony tv line up 2018 comparison chart
Brand
Model
year
Screen
Size screen
Series
Motionflow XR
Refresh Rate Hz
Screen bit
Resolution
Processor
Tuner
Audio
Ports
Sony
KD-55AF8
2018
KD
OLED (WRGB)
55
OLED
1000
120
10bit
UHD
Quad
DVB
4x10W+1x10W(woofer)
4xHDMI(2.0);2xUSB(2.0); 1xUSB(3.0)
Sony
XBR-55A8F
2018
XBR
OLED (WRGB)
55
OLED
1000
120
10bit
UHD
Quad
ATSC, Clear QAM
4x10W+1x10W(woofer)
4xHDMI(2.0);2xUSB(2.0); 1xUSB(3.0)
Sony
KD-65AF8
2018
KD
OLED (WRGB)
65
OLED
1000
120
10bit
UHD
Quad
DVB
4x10W+1x10W(woofer)
4xHDMI(2.0);2xUSB(2.0); 1xUSB(3.0)
Sony
XB-65A8F
2018
XBR
OLED (WRGB)
65
OLED
1000
120
10bit
UHD
Quad
ATSC, Clear QAM
4x10W+1x10W(woofer)
4xHDMI(2.0);2xUSB(2.0); 1xUSB(3.0)
Sony
KD-49XF9005
2018
KD
VA
49
9
1000
120
10bit
UHD
Quad
DVB
2x10W
4xHDMI(2.0);2xUSB(2.0); 1xUSB(3.0)
Sony
KD-55XF9005
2018
KD
VA
55
9
1000
120
10bit
UHD
Quad
DVB
2x10W
4xHDMI(2.0);2xUSB(2.0); 1xUSB(3.0)
Sony
KD-65XF9005
2018
KD
VA
65
9
1000
120
10bit
UHD
Quad
DVB
2x10W
4xHDMI(2.0);2xUSB(2.0); 1xUSB(3.0)
Sony
KD-75XF9005
2018
KD
VA
75
9
1000
120
10bit
UHD
Quad
DVB
2x10W
4xHDMI(2.0);2xUSB(2.0); 1xUSB(3.0)
Sony
XBR-49X900F
2018
XBR
VA
49
9
960
120
10bit
UHD
Quad
ATSC, Clear QAM
2x10W
4xHDMI(2.0);2xUSB(2.0); 1xUSB(3.0)
Sony
XBR-55X900F
2018
XBR
VA
55
9
960
120
10bit
UHD
Quad
ATSC, Clear QAM
2x10W
4xHDMI(2.0);2xUSB(2.0); 1xUSB(3.0)
Sony
XBR-65X900F
2018
XBR
VA
65
9
960
120
10bit
UHD
Quad
ATSC, Clear QAM
2x10W
4xHDMI(2.0);2xUSB(2.0); 1xUSB(3.0)
Sony
XBR-75X900F
2018
XBR
VA
75
9
960
120
10bit
UHD
Quad
ATSC, Clear QAM
2x10W
4xHDMI(2.0);2xUSB(2.0); 1xUSB(3.0)
Sony
XBR-85X900F
2018
XBR
VA
85
9
960
120
10bit
UHD
Quad
ATSC, Clear QAM
2x10W
4xHDMI(2.0);2xUSB(2.0); 1xUSB(3.0)
Sony
KD-43XF8577
2018
KD
IPS
43
8
1000
120
10bit
UHD
Quad
DVB
2x10W
4xHDMI(2.0);2xUSB(2.0); 1xUSB(3.0)
Sony
KD-49XF8577
2018
KD
IPS
49
8
1000
120
10bit
UHD
Quad
DVB
2x10W
4xHDMI(2.0);2xUSB(2.0); 1xUSB(3.0)
Sony
KD-55XF8577
2018
KD
IPS
55
8
1000
120
10bit
UHD
Quad
DVB
2x10W
4xHDMI(2.0);2xUSB(2.0); 1xUSB(3.0)
Sony
KD-65XF8577
2018
KD
IPS
65
8
1000
120
10bit
UHD
Quad
DVB
2x10W
4xHDMI(2.0);2xUSB(2.0);1xUSB(3.0)
Sony
KD-43XF8596
2018
KD
IPS
43
8
1000
120
10bit
UHD
Quad
DVB
2x10W
4xHDMI(2.0);2xUSB(2.0);1xUSB(3.0)
Sony
KD-49XF8596
2018
KD
IPS
49
8
1000
120
10bit
UHD
Quad
DVB
2x10W
4xHDMI(2.0);2xUSB(2.0);1xUSB(3.0)
Sony
KD-55XF8596
2018
KD
IPS
55
8
1000
120
10bit
UHD
Quad
DVB
2x10W
4xHDMI(2.0);2xUSB(2.0);1xUSB(3.0)
Sony
KD-65XF8596
2018
KD
IPS
65
8
1000
120
10bit
UHD
Quad
DVB
2x10W
4xHDMI(2.0);2xUSB(2.0);1xUSB(3.0)
Sony
KD-75XF8596
2018
KD
IPS
75
8
1000
120
10bit
UHD
Quad
DVB
2x10W
4xHDMI(2.0);2xUSB(2.0);1xUSB(3.0)
Sony
KD-85XF8596
2018
KD
VA
85
8
1000
120
10bit
UHD
Quad
DVB
2x10W
4xHDMI(2.0);2xUSB(2.0);1xUSB(3.0)
Sony
XBR-65X850F
2018
XBR
IPS
65
8
960
120
10bit
UHD
Quad
ATSC, Clear QAM
2x10W
4xHDMI(2.0);2xUSB(2.0);1xUSB(3.0)
Sony
XBR-75X850F
2018
XBR
IPS
75
8
960
120
10bit
UHD
Quad
ATSC, Clear QAM
2x10W
4xHDMI(2.0);2xUSB(2.0);1xUSB(3.0)
Sony
XBR-85X850F
2018
XBR
VA
85
8
960
120
10bit
UHD
Quad
ATSC, Clear QAM
2x10W
4xHDMI(2.0);2xUSB(2.0);1xUSB(3.0)
Sony
KD-60XF8305
2018
KD
VA
60
8
800
120
10bit(8bit+FRS)
UHD
Quad
DVB
2x10W
4xHDMI(2.0);2xUSB(2.0);1xUSB(3.0)
Sony
KD-70XF8305
2018
KD
VA
70
8
800
120
10bit(8bit+FRS)
UHD
Quad
DVB
2x10W
4xHDMI(2.0);2xUSB(2.0);1xUSB(3.0)
Sony
XBR-60X830F
2018
XBR
VA
60
8
960
120
10bit(8bit+FRS)
UHD
Quad
ATSC, Clear QAM
2x10W
4xHDMI(2.0);2xUSB(2.0);1xUSB(3.0)
Sony
XBR-70X830F
2018
XBR
VA
70
8
960
120
10bit(8bit+FRS)
UHD
Quad
ATSC, Clear QAM
2x10W
4xHDMI(2.0);2xUSB(2.0);1xUSB(3.0)
Sony
KD-43XF8096
2018
KD
IPS
43
8
400
60
10bit(8bit+FRS)
UHD
Quad
DVB
2x10W
4xHDMI(2.0);2xUSB(2.0);1xUSB(3.0)
Sony
KD-49XF8096
2018
KD
IPS
49
8
400
60
10bit(8bit+FRS)
UHD
Quad
DVB
2x10W
4xHDMI(2.0);2xUSB(2.0);1xUSB(3.0)
Sony
KD-55XF8096
2018
KD
IPS
55
8
400
60
10bit(8bit+FRS)
UHD
Quad
DVB
2x10W
4xHDMI(2.0);2xUSB(2.0);1xUSB(3.0)
Sony
KD-43XF7596
2018
KD
IPS
43
7
400
60
10bit(8bit+FRS)
UHD
Quad
DVB
2x10W
4xHDMI(2.0);2xUSB(2.0);1xUSB(3.0)
Sony
KD-49XF7596
2018
KD
IPS
49
7
400
60
10bit(8bit+FRS)
UHD
Quad
DVB
2x10W
4xHDMI(2.0);2xUSB(2.0);1xUSB(3.0)
Sony
KD-55XF7596
2018
KD
IPS
55
7
400
60
10bit(8bit+FRS)
UHD
Quad
DVB
2x10W
4xHDMI(2.0);2xUSB(2.0);1xUSB(3.0)
Sony
KD-65XF7596
2018
KD
IPS
65
7
400
60
10bit(8bit+FRS)
UHD
Quad
DVB
2x10W
4xHDMI(2.0);2xUSB(2.0);1xUSB(3.0)
Sony
KD-43XF7096
2018
KD
IPS
43
7
400
60
10bit(8bit+FRS)
UHD
Quad
DVB
2x10W
3xHDMI(2.0);2xUSB(2.0);1xUSB(3.0)
Sony
KD-49XF7096
2018
KD
IPS
49
7
400
60
10bit(8bit+FRS)
UHD
Quad
DVB
2x10W
3xHDMI(2.0);2xUSB(2.0);1xUSB(3.0)
Sony
KD-55XF7096
2018
KD
IPS
55
7
400
60
10bit(8bit+FRS)
UHD
Quad
DVB
2x10W
3xHDMI(2.0);2xUSB(2.0);1xUSB(3.0)
Sony
KD-65XF7096
2018
KD
IPS
65
7
400
60
10bit(8bit+FRS)
UHD
Quad
DVB
2x10W
3xHDMI(2.0);2xUSB(2.0);1xUSB(3.0)
Sony
KD-43XF7077
2018
KD
IPS
65
7
400
60
10bit(8bit+FRS)
UHD
Quad
DVB
2x10W
3xHDMI(2.0);2xUSB(2.0);1xUSB(3.0)
Sony
KD-49XF7077
2018
KD
IPS
65
7
400
60
10bit(8bit+FRS)
UHD
Quad
DVB
2x10W
3xHDMI(2.0);2xUSB(2.0);1xUSB(3.0)
Sony
KD-55XF7077
2018
KD
IPS
65
7
400
60
10bit(8bit+FRS)
UHD
Quad
DVB
2x10W
3xHDMI(2.0);2xUSB(2.0);1xUSB(3.0)
Sony
KD-43XF7005
2018
KD
IPS
65
7
200
60
10bit(8bit+FRS)
UHD
Quad
DVB
2x10W
3xHDMI(2.0);2xUSB(2.0);1xUSB(3.0)
Sony
KD-49XF7005
2018
KD
IPS
65
7
200
60
10bit(8bit+FRS)
UHD
Quad
DVB
2x10W
3xHDMI(2.0);2xUSB(2.0);1xUSB(3.0)
Sony
KD-55XF7005
2018
KD
IPS
65
7
200
60
10bit(8bit+FRS)
UHD
Quad
DVB
2x10W
3xHDMI(2.0);2xUSB(2.0);1xUSB(3.0)
Sony
KD-65XF7005
2018
KD
IPS
65
7
200
60
10bit(8bit+FRS)
UHD
Quad
DVB
2x10W
3xHDMI(2.0);2xUSB(2.0);1xUSB(3.0)
Sony
KD-43XF7004
2018
KD
IPS
65
7
100
60
10bit(8bit+FRS)
UHD
Quad
DVB
2x10W
3xHDMI(2.0);2xUSB(2.0);1xUSB(3.0)
Sony
KD-49XF7004
2018
KD
IPS
65
7
100
60
10bit(8bit+FRS)
UHD
Quad
DVB
2x10W
3xHDMI(2.0);2xUSB(2.0);1xUSB(3.0)
Sony
KD-55XF7004
2018
KD
IPS
65
7
100
60
10bit(8bit+FRS)
UHD
Quad
DVB
2x10W
3xHDMI(2.0);2xUSB(2.0);1xUSB(3.0)
Sony
KD-65XF7004
2018
KD
IPS
65
7
100
60
10bit(8bit+FRS)
UHD
Quad
DVB
2x10W
3xHDMI(2.0);2xUSB(2.0);1xUSB(3.0)
Sony
KD-43XF7000
2018
KD
IPS
43
7
400
60
10bit(8bit+FRS)
UHD
Quad
DVB
2x10W
4xHDMI(2.0);2xUSB(2.0);1xUSB(3.0)
Sony
KD-49XF7000
2018
KD
IPS
49
7
400
60
10bit(8bit+FRS)
UHD
Quad
DVB
2x10W
4xHDMI(2.0);2xUSB(2.0);1xUSB(3.0)
Sony
KD-55XF7000
2018
KD
IPS
55
7
400
60
10bit(8bit+FRS)
UHD
Quad
DVB
2x10W
4xHDMI(2.0);2xUSB(2.0);1xUSB(3.0)
Sony
KD-65XF7000
2018
KD
IPS
65
7
400
60
10bit(8bit+FRS)
UHD
Quad
DVB
2x10W
4xHDMI(2.0);2xUSB(2.0);1xUSB(3.0)
Sony
KDL-43WF805
2018
KD
IPS
43
8
400
60
8bit
Full HD
DVB
2x5W
4xHDMI(1.4);3xUSB(2.0)
Sony
KDL-49WF805
2018
KD
IPS
49
8
400
60
8bit
Full HD
DVB
2x5W
4xHDMI(1.4);3xUSB(2.0)
Sony
KDL-43WF805
2018
KD
IPS
43
8
200
60
8bit
Full HD
DVB
2x5W
4xHDMI(1.4);3xUSB(2.0)
Sony
KDL-49WF805
2018
KD
IPS
49
8
200
60
8bit
Full HD
DVB
2x5W
4xHDMI(1.4);3xUSB(2.0)
Sony
KDL-43WF663
2018
KD
VA
43
6
400
60
8bit
Full HD
DVB
2x5W
2xHDMI(2.0)
2xUSB 2.0
Sony
KDL-50WF663
2018
KD
VA
50
6
400
60
8bit
Full HD
DVB
2x5W
2xHDMI(2.0)
2xUSB 2.0
Sony
KDL-43WF665
2018
KD
VA
43
6
400
60
8bit
Full HD
DVB
2x5W
2xHDMI(2.0)
2xUSB 2.0
Sony
KDL-50WF665
2018
KD
VA
50
6
400
60
8bit
Full HD
DVB
2x5W
2xHDMI(2.0)
2xUSB 2.0
Sony
KDL-43RF450
2018
KD
VA
43
4
400
60
8bit
Full HD
DVB
2x5W
2xHDMI(2.0)
2xUSB 2.0
Sony
KDL-43RF453
2018
KD
VA
43
4
400
60
8bit
Full HD
DVB
2x5W
2xHDMI(2.0)
2xUSB 2.0
Sony
KDL-43RF455
2018
KD
VA
43
4
400
60
8bit
Full HD
DVB
2x5W
2xHDMI(2.0)
2xUSB 2.0