Acer – a Taiwanese company that produces various electronics. The main products are laptops and desktops, tablets, monitors, projectors. Acer has been supplying its products to world markets for many years, but the quality of the products is different. This is influenced by the quality of purchased components. In general, ACER is an inexpensive brand, whose products compete mainly in price with other manufacturers. The quality of products can vary greatly from good quality to very mediocre. The cheap markets are supplied with worse quality electronics, for the expensive markets the components are purchased with better quality, and as a result the products are more durable and with better technical parameters.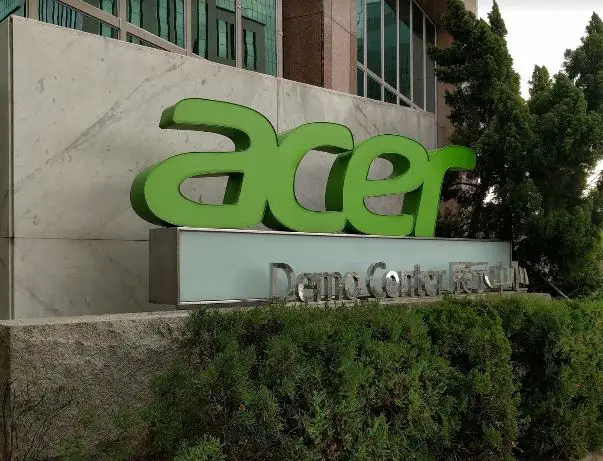 Where Acer electronics are assembled
Accessories, for the production of laptops, monitors and other electronics, manufactured in China. But they are not driven by Acer, the company just buys components from mass producers. For example, screens are bought from BOE, Compal, Quanta, LG. Some products are produced under the outsourcing scheme by other companies. The company also has its own assembly lines for electronics assembly in the following countries: Taiwan, China, Malaysia, Thailand, Philippines, Vietnam, Singapore, Japan, South Korea, India, Brazil and Hungary.
ACER electronics assembly plant in Brazil
In Brazil, there are two factories in the shutata of Sao Paulo, these factories are assembled laptops and tablets from components. The main sales market is Brazil and Latin American countries.
ACER electronics assembly plant in Hungary
In Hungary, electronics are assembled for the European Union countries, the final assembly of goods in the territory of the European Union allows to minimize taxes.
ACER electronics assembly plant in Taiwan, China, Malaysia, Thailand, Philippines, Vietnam.
In these countries, most of the electronics is assembled, which is then sent to stores around the world. From these factories, laptops and monitors are sold in the United States, Canada, Africa, Asia, and many other countries. Monitors are assembled mainly in China.
ACER electronics assembly plant in Japan, South Korea, India.
In India, many companies have started production to avoid taxes, as the Indian government has introduced large taxes on imported electronics. Acer has also opened an assembly line, the manufactured electronics are mainly sold domestically, a small amount is supplied to neighboring countries. Japan and South Korea for these countries, the domestic factories collect a very limited amount of electronics mainly top models of monitors and computers.