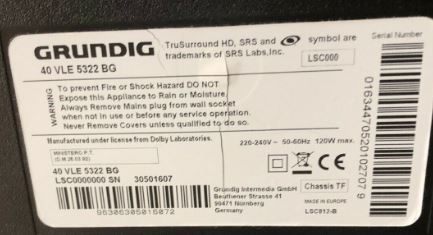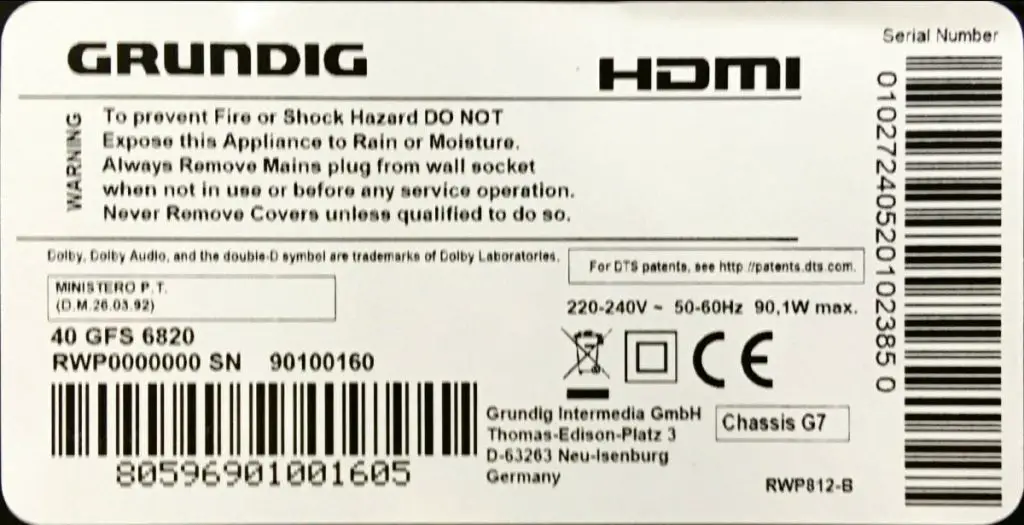 Grundig – the history of the brand began in 1930, but during its existence there were achievements and falls. Now the Grundig brand belongs to the Turkish company Beko. Beko belongs to Turkish company Arçelik A.Ş, which is engaged in the production of home appliances and electronics. Arçelik A.Ş is part of Turkish Koç Holding A.Ş. The company Grundig no longer exists, only the brand has been preserved. Which is used by a Turkish company. Brand in Germany is represented by Turkish company Beko Grundig Germany GmbH.
Brief history of Grundig
Until 1980, the company showed stable growth, but at the beginning of 1980, competition in the market increased and the company began to lose its positions. In 1983, part of the shares 24.5%, was sold to Philips. In 1984, Philips bought out another part of the shares and began to own 31.6% of Grundig, also among the shareholders were various companies and banks. Since 1984, the company was managed by Philips, as the largest holder of shares of Grundig. In 1998 according to some data in 1988 Philips decided to sell its part of shares and move away from the management of Grundig. The main shareholders of Grundig became Kathrein, HypoVereinsbank, Bayerische Landesbank, source Spiegel. In 2002 Grundig was refused credit and in 2003 Grundig declared bankruptcy. After negotiations with several investors, part of the company which was engaged in the production of household appliances was sold, in 2004 Grundig was bought by Beko Elektronik and Alba Radio. In 2006, the controlling interest in Alba Radio was bought out by Beko, in 2009 Grundig was fully taken over by Beko. All factories and representative offices of Grundig were gradually closed.
Where Grundig TV sets and home appliances are produced
After the purchase of Grundig by a Turkish company, production was transferred to Arçelik A.Ş. plants. Arçelik A.Ş has factories in Turkey, Romania, Russia, China, South Africa and Thailand.
Beko factories in Turkey
Eskisehir: Refrigeration and compressor plant
Istanbul, Tuzla: Washing machine factory
Istanbul, Beylikdüzü: Electronics Manufacturing
Bolu: Household Appliance Manufacturing Plant
Ankara: dishwasher factory
Tekirdag, Cherkezkoy: Plant of dryers and electric motors
Beko factories abroad
Romania: SC Arctic SA in this factory collects household appliances for Europe, washing machines, refrigerators, dishwashers, stoves, small appliances.
Russia: LLC "Beko" washing machines and refrigerators plant works since 2006.
China: Beko Electrical Appliances Co. Ltd. In China produced small kitchen appliances, refrigerators, washing machines.
South Africa: Defy Appliances, kitchen and heating household appliances
South Africa: Defy Appliances, Refrigerator Factory
South Africa: Defy Appliances, Refrigerator Factory
Thailand: Beko Thai Co. Ltd, Refrigerator Plant.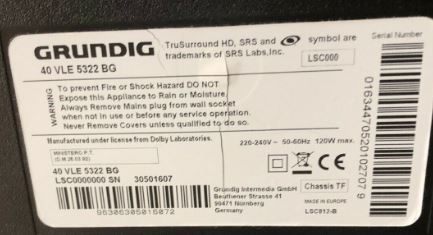 So where Grundig TV sets are produced – TV sets are assembled in Turkey, the components are supplied by various manufacturers, mainly China. It is not excluded that some models of TV sets are ordered from OEM, ODM manufacturers. Although on TVs for Germany and other European countries, Beko writes TVs assembled in Europe. Although it is true, the factory is located in the geographical part of Turkey which belongs to Europe.