LG Electronics announced that Sprint (NYSE: S) will offer the stylish LG G Watch R beginning Friday, Nov. 14. Powered by the latest version of Android Wear by Google, LG G Watch R empowers users to sync music, organize information, and get notifications and weather updates for those off onto life's latest adventures. Best of all, the G Watch R is compatible with all Android smartphones – running Android 4.3 or later – such as the simple and smart LG G3, also available on Sprint, by simply downloading the Android Wear app from Google Play™.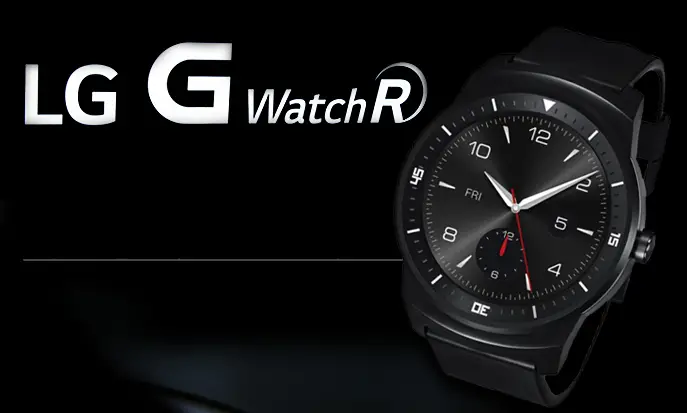 The LG G Watch R will be available through Sprint direct ship sales channels, including Sprint Stores, Web Sales and Telesales at 1-800-SPRINT1. With Sprint Easy PayTM, well-qualified buyers can purchase LG G Watch R with $0 down (plus tax) and 12 monthly payments of $25 (SRP: $299.99; excluding taxes).
"Wearables like the G Watch R bring our customers most necessary information right onto their wrist," said Doug Kaufman, Director-Device Strategy, Sprint. "Best of all, this stylish device works with all of our Android smartphones, regardless of the product manufacturer. With the Sprint nationwide network, as well as Bluetooth®, users of G Watch R can stay connected to social networks, calendars and applications without missing a beat."
Stand-out features of the LG G Watch R include:
Full Circle P-OLED Display – The G Watch R's Full Circle Plastic OLED (P-OLED) Display offers a trendy design yet using 100 percent of its watch face, maximizing every pixel and delivering a vivid and sharp viewing pleasure.
Classic Watch Look and Feel – The Chronograph watch face boasts a premium PVD metal finish for increased durability. The 22mm interchangeable leather strap allows users to customize for a variety of stylish options. G Watch R users can also match their style to their strap by adjusting the look of the many different watch faces on G Watch R's P-OLED display.
Seizing Life's Greatest Adventures – Whether you're hitting the hiking trails or navigating the concrete jungle, G Watch R helps you record your steps and take your heart rate. The G Watch R is powered by a 410mAh battery to keep up wherever life's greatest adventures take you.
"Ok Google" – Recognizes 11 voice commands, in nine different languages, allowing users to access information quickly and conveniently when paired with Android smartphones running Android 4.3 or later.
Water and Dust Resistance – IP67 certified water and dust resistant to keep up with life's greatest adventures.
About Sprint
Sprint (NYSE: S) is a communications services company that creates more and better ways to connect its customers to the things they care about most. Sprint served 55 million customers as of September 30, 2014, and is widely recognized for developing, engineering and deploying innovative technologies, including the first wireless 4G service from a national carrier in the United States; leading no-contract brands including Virgin Mobile USA, Boost Mobile, and Assurance Wireless; instant national and international push-to-talk capabilities; and a global Tier 1 Internet backbone. Sprint has been named to the Dow Jones Sustainability Index (DJSI) North America for the last four years. You can learn more and visit Sprint at www.sprint.com or www.facebook.com/sprint and www.twitter.com/sprint.
About LG Electronics MobileComm USA, Inc.
LG Electronics MobileComm USA, Inc., based in Englewood Cliffs, N.J., is the U.S. sales subsidiary of LG Electronics, Mobile Communications Company, a global innovator and trend leader in the global mobile communications industry. LG is driving the evolution of mobile forward with its highly competitive core technologies in the areas of display, battery and camera optics and strategic partnerships with noted industry leaders. LG's consumer-centric products – including the flagship premium G Series models – incorporate unique, ergonomic designs and intuitive UX features that enhance the user experience. The company remains committed to leading consumers into the era of convergence, maximizing inter-device connectivity between smartphones, tablets and a wide range of home and portable electronics products.