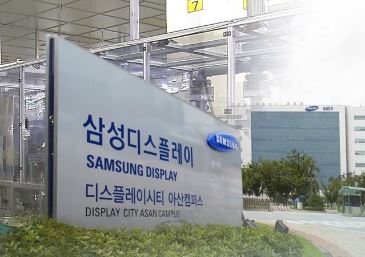 Back in late 2019, Samsung announced that in 2020 it would completely stop producing standard LED panels for TVs. For an ordinary buyer, this means the following: models 2021 TVs such as VU (in 2020, it is a series of TVs TU) will be equipped with third-party screens. There is information that Samsung is in talks with LG, AUO, CSOT and BOE about buying displays for TVs from these companies.
Why does Samsung stop producing LED displays?
In principle, this is a natural solution, Samsung has long bought LED screens with Full HD resolution from other manufacturers. The growth in the production of screens (LED technology), especially in China, has led to a significant reduction in the price of displays. Making the screens from Samsung non-competitive in price. If you look at the Samsung TV market, in 2020, the number of models of TVs with LED screens has been significantly reduced. The main segment of Samsung televisions is QLED televisions.
What kind of displays will Samsung produce
It is no secret that Samsung, as well as LG leaders in the development of displays for TVs. Samsung does not want to lose the leadership, and that is why Samsung has been working on several directions in recent years. These are Micro LED displays, but for mass production, it takes about 5 more years to refine the technology. The second is quantum dot displays. And the third direction is OLED displays, although Samsung did not produce large OLED panels for TVs, but occupies a large segment of the smartphone screen market.
Samsung decided to invest in the development of displays on quantum dots, QNED and OLED.
QD (Quantum dot) displays by Samsung
The main problem with LED displays is the lack of black color. Samsung quantum dot displays up to 2020 also use LED technology, only pixels are made with new materials. According to some sources (but not Samsung, Samsung has not yet disclosed the details) it is also planned to update the production of displays on quantum dots. The new displays will not use LED technology. Different publications put forward different theories about what the new Samsung quantum dot displays will be. But in principle, everyone agrees that it will be a mixture of OLED technology and quantum dot technology. After all the basic problem which should be solved it to receive ideal black colour.
Upgrading Samsung factories.
Therefore, from 2020 the modernization of plants previously producing LED screens begins, production of new QD screens is scheduled for 2021. By 2025, Samsung expects to complete the modernization of factories, improve QD technology and remain at the forefront of TV screen development.