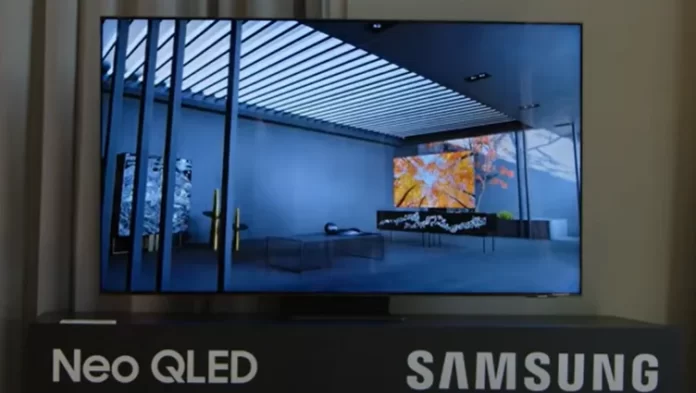 Samsung 2022 TV models. Samsung 2022 Series TVs
I will now briefly talk about the available Samsung TV lines that the company is offering in 2022. You should know that over the past four years, televisions have reached the peak of their technical capabilities. Technical inventions that could make breakthroughs in the technical capabilities of televisions have stalled for the time being. Sure, new developments are underway, everyone is waiting for new Samsung TVs with OLED, QLED screens that are about to go on sale. But that will happen in 2023 at best.
Samsung's 2011-2022 series of TVs
Samsung is introducing quite a few variations of its TV lines. For example, Full HD, 4K, 8K, Smart TV, QLED, 4K, 8K and so on. Of course, you can get confused, and you may notice that some TV models fall into several categories at once. By display resolution, display type or some other characteristics. But this is not a series of TVs. Back in 2011, Samsung started using the division of TVs into series. There were a total of nine series of TVs. And these series, of course, very conventionally, were assigned to televisions like this.
How Samsung televisions are divided into series
1-3 series – in this series stood out kinescope, CRT televisions. Currently outdated and not used.
4-5 series – TVs with small screens up to 32 inches and Full HD resolution, now also almost discontinued.
6 series – entry level TVs with large screens in their line
7 series – TVs with advanced features, but also belong to the budget TVs.
8 series – mid-range TVs
9 series – premium TVs.
You should know that you can't compare TVs by series from different TV lines right now, for example, the 8 Series Crystal and the 8 Series Neo QLED are completely different TVs in terms of features and characteristics. Within each line of TVs, there is a division by series. There are 5, 6, 7, 8, 9 series televisions currently in production.
Samsung TV lines 2018-2022
Since 2018, Samsung began positioning televisions not by series. Since that time, televisions began to be divided by features, the type of display. Now there are such TV ranges available.
There can also be different variations of TVs in the lineup, usually design or technical features. The Samsung TV lineup can now be presented in this way.
Crystal
QLED
NEO QLED

NEO QLED 4K (UHD)
NEO QLED 8K

OLED
The Crystal series of Samsung TVs
Crystal TVs are a budget-friendly series of TVs. Crystal TVs are available up to 85 inches with 4K resolution and 8-bit color depth. You should know that as of 2022, Samsung has stopped producing LED displays. Therefore, all of the screens in these TVs are third-party displays, usually from Chinese companies. You should know that not all of the displays were made by Samsung before. Crystal TVs have their drawbacks, the LED screens installed in these TVs do not display black, this is a feature of cheap displays. Processors are installed in TVs also budget level, there is little built-in memory, some note the slow operation of Smart TV. TVs of this line have disadvantages, but their price is low. TVs of the 7, 8, 9 series are available for sale. Pretty good value for money.
The main differences of Crystal TVs
LED screens are made using conventional (somewhat outdated technology)
The color depth is 8 bits.
A small amount of internal memory
Budget processors.
QLED series Samsung
These are mid-priced TVs with 4K resolution. QLED TVs are TVs, in which Samsung began to install new displays. The feature of such TVs, the use of advanced materials for the manufacture of pixels with increased transparency. In other words, the new materials, which are called materials with quantum dots, have a very high purity, so they let in more light. The image in such TVs is brighter and more saturated. And the use of backlighting located on the back of the screen and the division into zones, allows you to turn off the backlighting of the display in part of the screen when black is displayed. Improved processors and increased internal memory make SMART faster. But such screens also have an 8-bit color depth. To increase the number of color tones, they use a dithering system that quickly, for a few milliseconds, turns off the backlight, changing the brightness of the backlight creates more tones. There is a line of Life Style TVs in this category, the peculiarity of such TVs is the design.
The main differences of Samsung QLED TVs
The screens are made using advanced materials
The color depth is 8 bits+FRC, which is about the same as 10 bits.
Bigger internal memory
More advanced processors
The main differences of Life Style TVs
There are several TV models in this line of TVs that have some features.
The Frame – TV with a frame around the screen, similar to a picture frame.
The Serif – a TV on legs.
The Sero – a TV with the ability to rotate the screen from horizontal to vertical.
The Terrace – TV set for outdoor installation under a canopy. It also has higher brightness.
Samsung NEO QLED series of TVs
The NEO QLED series of premium TVs is the next stage in the development of QLED TVs. The difference of this series of TVs is the improvement of QLED displays. You should know that the improvement has touched the type of backlighting, small LEDs are used for backlighting, they are located on the back side of the screen, instead of large LEDs with diffusing lenses. The small LEDs are about 3,000, using this number of LEDs allows you to create more controllable areas of the backlight, which in turn allows for more precise control of the backlight. And, as a result, create an even better picture. The color depth of NEO QLED TVs is 10 bits, without dithering. These TVs are available in 4K and 8K resolutions. Although 8K resolution TVs are very expensive, and there is still debate about whether 8K resolution is necessary for TVs with a screen diagonal of less than 70 inches.
The main differences of Samsung NEO QLED TVs
High quality displays with 10-bit color depth without dithering
Modern processors
Increased memory capacity
Faster Smart
TV adapted for gaming
Samsung's OLED TV series
Samsung has resumed production of OLED TVs in 2022. Note that OLED TVs use screens made by LG. The TVs are good, but they have their drawbacks, such as reduced brightness. This is not only in Samsung, OLED manufacturers simply balance brightness with the life of the OLED panel. But of course there are undeniable advantages, very good colors and quality images.
What TV to buy in 2022
Here it is worth choosing a TV depending on your financial capabilities, if you have some money, then look at the Crystal line or QLED lower segment. If you can afford more expensive TV models, look at the NEO QLED line of 6-7 series TVs. If you can afford any TV, look at the NEO QLED 8-9 series or OLED lineup.