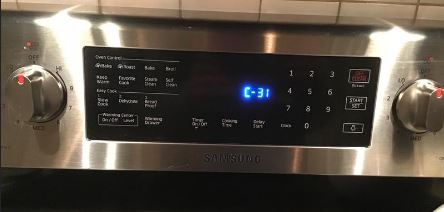 Many owners of electric range Samsung, there was a problem, the kitchen stove does not work, the display shows the error code C-31.
Which means error code C -31
Error code C-31 means the following – the circuit board of the electric range, was overheated. The printed circuit board was exposed to temperatures in excess of normal.
Because the PCB has been overheated, this can lead to a critical fault, which in turn is unsafe and can lead to a fire. The printed circuit board has an element that breaks the electrical connection when it overheats. It acts as a fuse and, if the PCB temperature rises above normal, switches off the kitchen stove.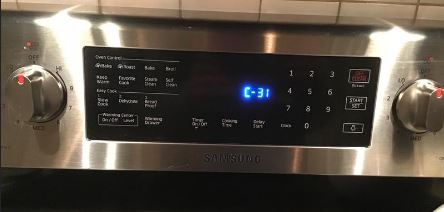 How to fix the C-31 error
As the printed circuit board has been exposed to high temperatures, it is not safe to use it. And the manufacturer recommends that you contact a service center. During the repair, the defective printed circuit board will be replaced with a new one. Repair of the printed circuit board is not carried out for safety reasons, because the electronic components may lose their properties due to high temperatures, and this can lead to ignition during further use.
The cost of the new control PCB is about $120-150.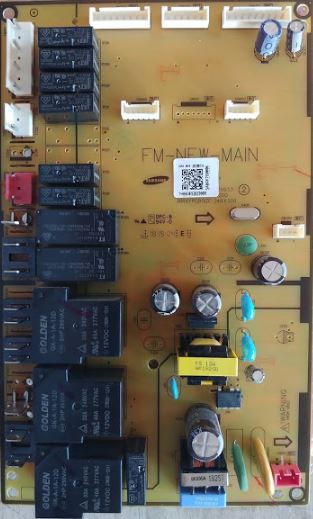 Of course, the service technician's work must also be taken into account, the cost of repair will be approximately $300.
But if you are qualified, you can spend the money more economically and replace the circuit board yourself. To do this, you need to remove the back wall of the range, you will see the printed circuit board, on the board you can see the printed catalog number, searching the Internet you can buy a similar circuit board.
Why does an error code C-31 occur?
Many users noted that the error code occurs when the oven is operated at high temperatures or when the self-cleaning function is used (when self-cleaning is used, the oven heats up very strongly. You should also pay attention to how your range with oven is installed. Do not install the cooker hob close to the wall; it should be about 0.5 inches (13mm) between the wall and the range. This gap allows air to pass behind the stove and additionally cool the back of the stove, which is where the circuit board is installed.
Summary of the C-31 error
Since this is a fairly common kitchen stove malfunction, to some extent it is a Samsung shortcoming. The control PCB could be further insulated to reduce the effects of high temperatures when the stove is very hot.