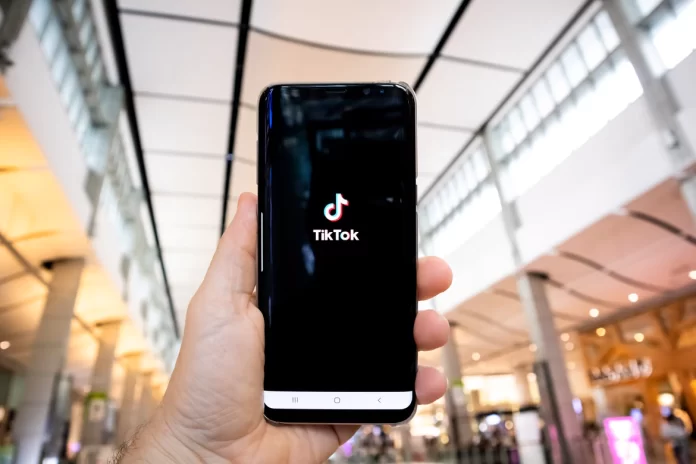 Nowadays, gifts are a very popular theme in TikTok. People who send gifts to their icons during the live broadcast feel like they are getting closer to them. Often people who have just registered don't know how to buy these TikTok gift points and what it means. Fortunately, it's quite easy to find out.
What you need to do to buy TikTok gift points
On TikTok, there is actually no such thing as buying a gift. It works a little differently. The algorithm of the action is that first, you buy TikTok coins for real money. After that, go to the live broadcast TikToker, then click on the icon on which the gift is represented. You will have to choose from a list of suitable gifts. It turns out that in reality you are not buying gifts, but coins that are used to buy gifts. If you want to know in more detail how much TikTok gift points are worth, you can read this post.
With these coins you can please your idol by giving him a gift. Nowadays, gifts are very popular in TikTok, because with their help, people who send gifts to their idols during the live broadcast feel that they are getting closer to them. From the point of view of the presenters of these live broadcasts, it is a good way to make and earn additional publicity. It's also a good way for creators to find out what their audience thinks about their work. After all, gifts are seen as people's reactions in TikTok.
Therefore, many users of this social network believe that TikTok is famous not only for the opportunity to express their creativity, but also for a wide range of opportunities for interaction. And so it turns out that with the help of digitally animated images, called a gift, interaction takes place. Probably everyone has wondered what happens after sending a gift and why the channel's presenters love it so much. In their account, diamonds are displayed in the "Balance" section. The currency of TikTok is diamonds.
Diamonds in TikTok is one of the few ways to officially earn money in the social network without promoting products or companies. Diamonds for distribution in TikTok go to the blogger's personal account, from which he then withdraws them to his card. The diamonds are converted into coins. This way, your idol can withdraw these diamonds and convert them into real money. However, the TikTok social network also takes some of these funds.
What steps you need to take to buy coins and later gift points
Buying coins in the TikTok app is completely straightforward. One important point you should be aware of is that it is more financially profitable to buy coins through a PC. There is no official information from TikTok for what reason the price of buying coins with iPhone is higher. Not significantly, but it is so. On the iPhone and the PC all the functions are in the same places on the screen.
You just need to follow these steps to buy the coins:
The first step to buying coins is to launch the TikTok app.
Then click on the "Profile" icon located in the lower right corner.
In this window you should click on the icon with three lines located in the upper right corner.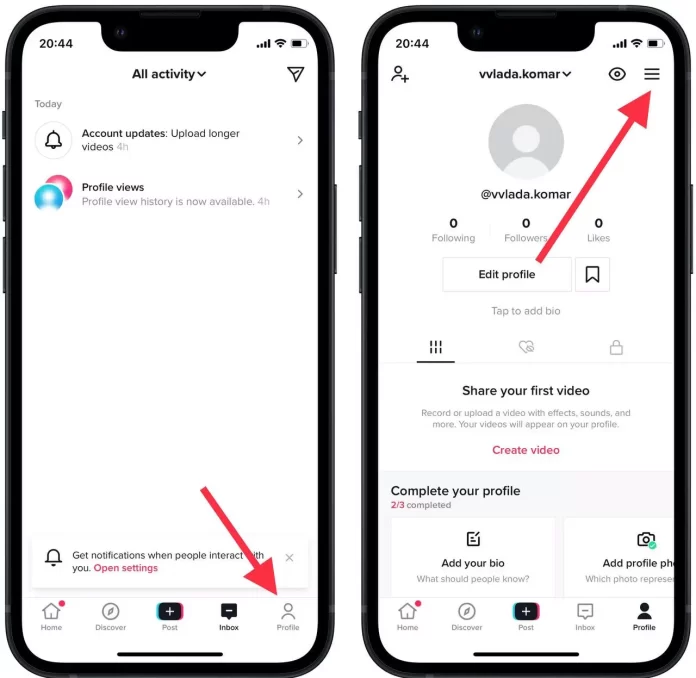 The next step is to select "Settings and Privacy".
In the new window you need to click on "Balance".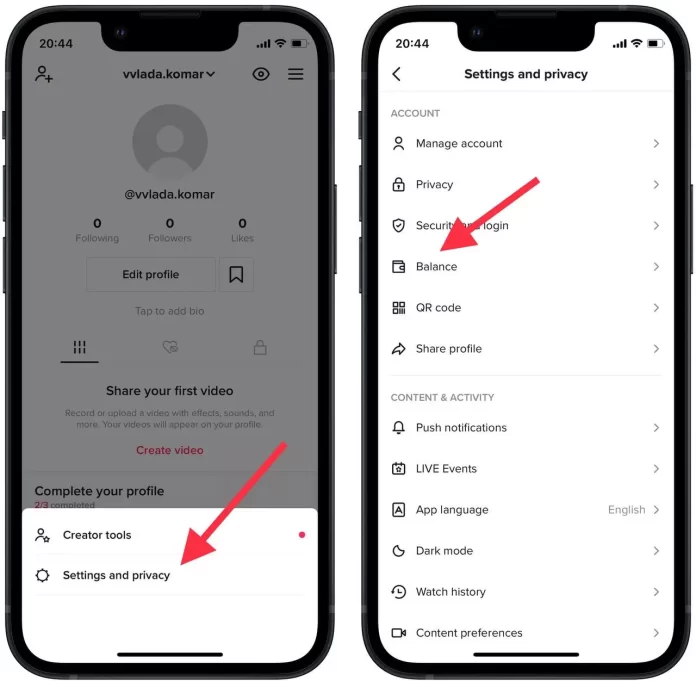 Then click on the "Top up" button. This button is located in front of your coin balance.
Now you can see the number of coins and their amount in front of you.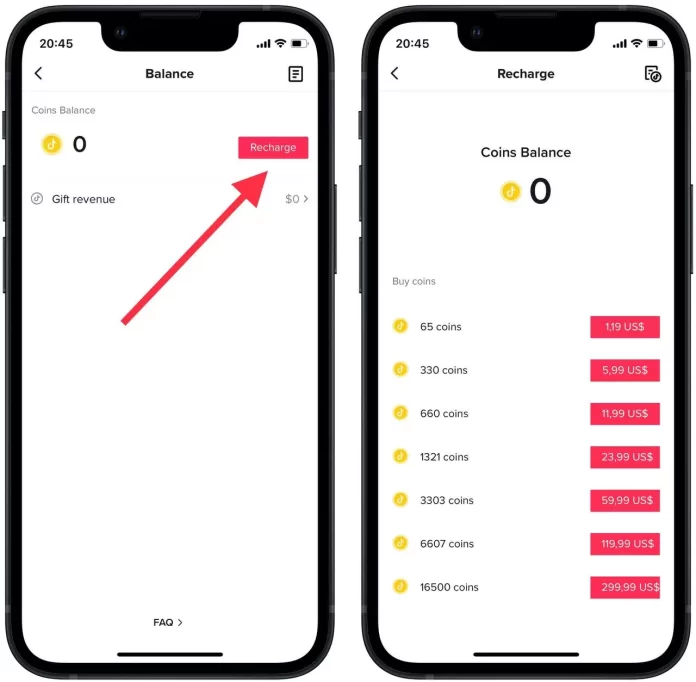 Make your choice and pay with Apple Pay. Or choose another option that is convenient for you. From all the options that are offered to you.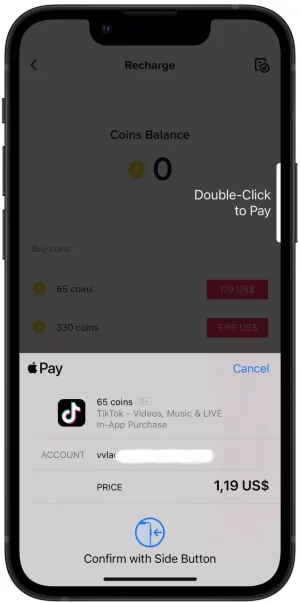 If you have followed all these recommendations on how to buy coins, you can give a gift to the host of the online show. It's just as easy. To give a gift, you need to open the show and click on the gift icon at the bottom and then select the gift you want. This way your idol will receive a gift from you.