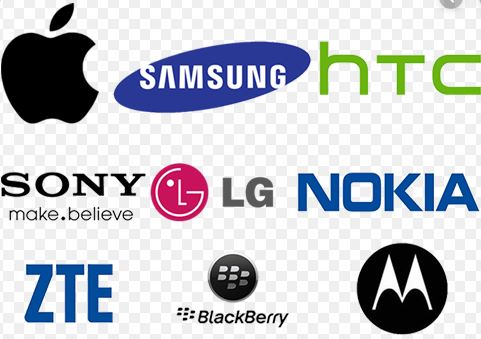 A lot of people ask what brands of phones are American, Korean, Chinese. In fact, all the accessories for phones are made in several countries. The main phone manufacturer is Taiwan, China, Vietnam Indonesia. 90% of phones are made in China.
For example: American phone brands – Apple, Motorola, BLU, CAT, Google, Kyocera, Razer, YEZ. Trademarks are registered in the United States, but telephone production is in Taiwan or China.
Where phones are made all brands of phones
Apple – American company, headquartered in Cupertino California. Known as an iPhone maker. Although Apple does not have its own factories, all devices and accessories are ordered from third-party manufacturers. The main supplier of components and finished devices Taiwan company Foxconn. IPhone assembly plants are located in China and Taiwan. Apple is only developing new devices and technical support.
AGM – Chinese brand, phones manufactured in China by Shenzhen Xinhuatai Electronic Technology Co., Ltd.
Archos – The French company owns the brand, phones are manufactured in China, Guangzhou SQ Trade Co., Ltd. takes part in the production. at least sells spare parts for phones.
Alcatel – originally a French company. The Alcatel brand was licensed to China-based TCL in 2005, and Alcatel stopped producing phones in 2005. In 2016, Alcatel was acquired by Nokia and now Nokia is the copyright holder of the Alcatel brand. The license for the production of phones under the Alcatel brand is valid for TCL until 2024.
Asus – Taiwanese company Asus manufactures various computer equipment, including telephones. Phones are given the trade name ZenFone and ROG Phone (Republic of Gamers). Phones are made in Taiwan.
BlackBerry – The Canadian company made phones by installing its own operating system on the phones. But could not compete with Android and iOS. in 2016, the company decided to stop its own production of phones. BlackBerry began to license its brand to third-party manufacturers. Since 2017, BlackBerry phones have been manufactured under license by TCL companies from China for the whole world. BB Merah Putih manufactures phones for Indonesia; Optiemus Infracom manufactures phones for India.
Blackview – Chinese manufacturer of telephones, telephones are manufactured by Doke Electronic Co., Ltd.
BLU – The American company BLU Products is a trademark of BLU Bold Like Us. He owns the BLU brand, sells not expensive phones, the main commodity circulation is focused on Latin American countries, and also sells his phones in the USA. Phones are made in China by OEM assemblers. BLU itself provides only technical support for phones sold.
UMIDIGI – The Chinese company Umidigi produces phones. Phones are collected in China.
USHINING – Chinese manufacturer of cheap phones, old forms of factors.
XGODY – A Chinese manufacturer of non-expensive phones manufactured in China.
Xiaomi – A Chinese electronics manufacturer, manufactures smartphones of various price categories, one of the leaders in sales of telephones in China. Phones are of high quality and pretty good technical parameters. Swiftly conquering the markets crowding out the leaders of the telephone industry from the markets. At the end of 2018, Xiaomi was the 4th company in the world in the number of phones produced.
YEZZ – An American company that sells phones assembled in China by OEM assemblers, under its own brand.
ZQ – Chinese phones of unknown origin, sold via the Internet, there is no manufacturer's website, as well as after-sales service
ZTE -A Chinese telecommunications company, one of the leaders in the manufacture of telephones in China. Phones are made in China.