LG introduced new models of TVs that will go on sale in 2017. The first model was the TV OLED65W7P. This TV model belongs to the LG SIGNATURE line.
OLED TV Range 2017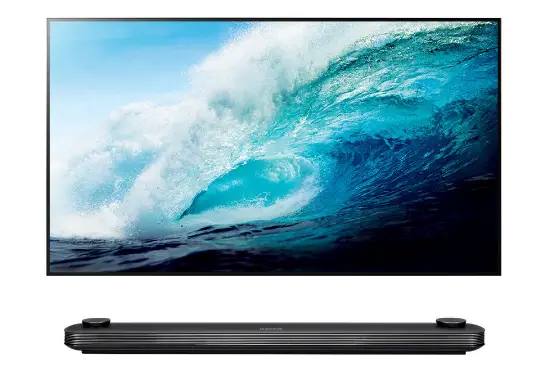 In the W7 model LG adopted the concept of a separate screen and electronics of the TV. This can be compared so if you buy a video panel and a media player, connecting to the screen of a media player we get a full-fledged TV, only this screen has a super thin screen, and as a control module a soundbar with a control board. The solution is quite original and is presented for the first time in the modern TV market.
By technical parameters, the TV practically does not differ from models of 2016. OLED TV received only an updated operating system and other minor technical improvements that are claimed but can not be implemented without additional devices such as the Dolby Atmos® sound system or the Active HDR image processing system that requires appropriate content.
Other OLED TV models are also available, which became available to the buyer in Q1 only in the US and Canada. The OLED TV range consists of the following models.
 OLED77G7P

OLED65W7P

OLED65W7P

 OLED65G7P

OLED65B7P

OLED65E7P

OLED65C7P

OLED55C7P

OLED55E7P

OLED55B7P
So, 5 models of OLED TVs W7, G7, B7, E7, C7 will be presented.
The designation of LG televisions for other regions can be found in the article on marking TV models.
LG Super UHD 4K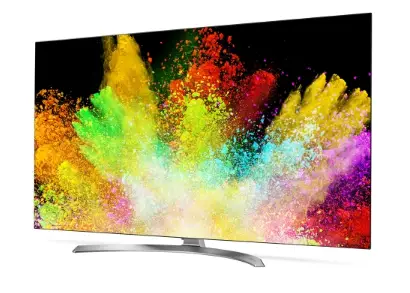 This line includes TVs of 8 and 9 series,
This TV sets are different, in addition to HDR support, the installation of improved Nano Cell screens.