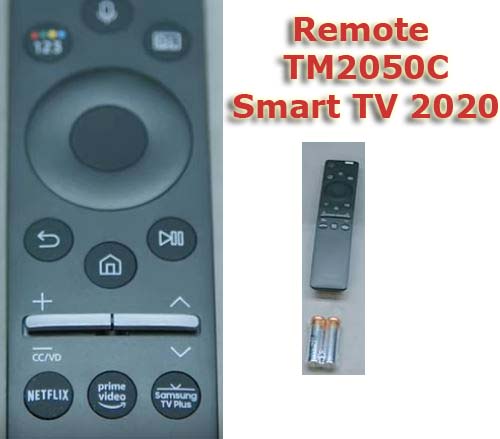 The TM2050 series of remote controls is designed for Samsung 2020 TVs. This is a universal Smart Remote for Samsung Smart TVs.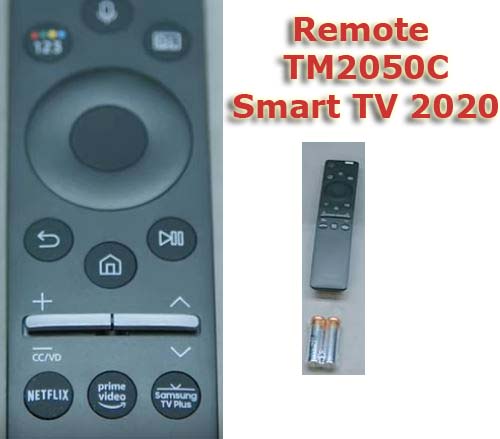 Features Remote Controller TM2050C
The TM2050C control panel is a modification for the USA and Canada. In this panel, access to the most popular online services is displayed on separate Netflix, Prime Video buttons. In other countries, these buttons program other online services. For TVs of the TU and Q60T series, the TM2050A remote control is included. For The Frame series, the TM2050A (White) remote in white plastic. Visually remotes are the same.
TM2050C, TM2050A remote control compatibility with TV models
TM2050C is compatible with the following TV models, all models of the Q series. Q70T, Q80T, Q90T, Q900T, Q800T
TM2050A is compatible with Q60T, TU series TVs (TU8000 and so on), as well as The Frame series TVs.