Represented range Samsung TV in 2015.
Brief designation of TV models. In 2015, in the designation of TV shows, J, which indicates the development of the model year, more detail on the labeling of televisions can be found in the corresponding article.
Also released a new line of TVs SUHD, she was designated JS, this TV is manufactured using the new technology of quantum dots. Models of TVs SUHD were shown at exhibitions in early 2015 and first went on sale, it is said that the company is still prepared in 2014 to the production of these TVs, but decided to wait for their release prior to 2015.
9  series
9 series TVs have displays SUHD and presented models JS9000 and JS9500 TVs have an attractive design, curved screens, the resolution of 3840 x 2160, established eight core processors made by Samsung family Octa, uses two sets of tuners. TVs also have a network connection and other features. Camera model 9000 is an option, and in 9500 is attached.
8  series
JS8500 -TV Series 8 on the technical characteristics similar to those of 7 series, the difference in the applied matrix SUHD.
7  series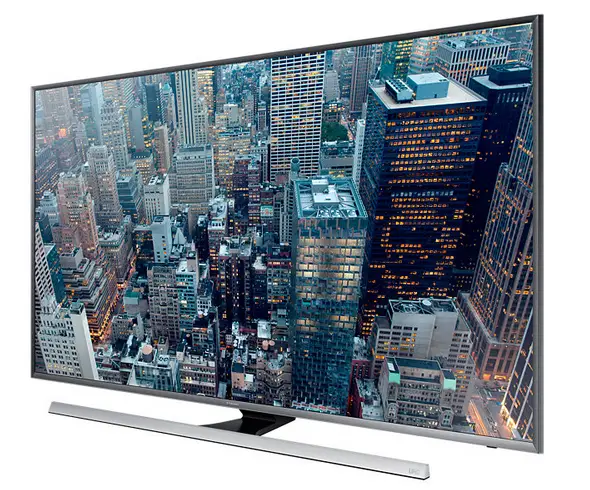 In this series, until one model JU7000 Korea, USA – JU71000, JU7500, JU710D, JU750D. In the television set quad-core processor, screen resolution of UHD, supported by the frame rate of 240 per second, Smart TV.
JU7000, JU7100, JU710D support 3D image, but the glasses have to buy separately.
JU7500, JU750D – have a curved screen, 3D glasses included, improved sound, added subwoofers.
 6  series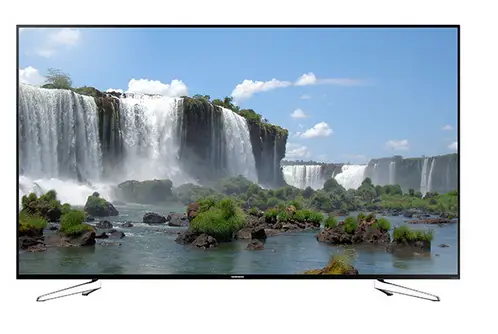 J6300, JU6500, JU6700 – 6 Series come with different screens. J6300 has a screen with a resolution of Full HD, the other models screen resolution UHD,  JU6700 has a curved screen. In TVs quad processors, 3D no, Smart TV is, the frame rate of 120 per second, all other functions are similar to the 7 Series. For the European market, most TVs have 3D, since a 3D claimed Europe than in the US.
5  series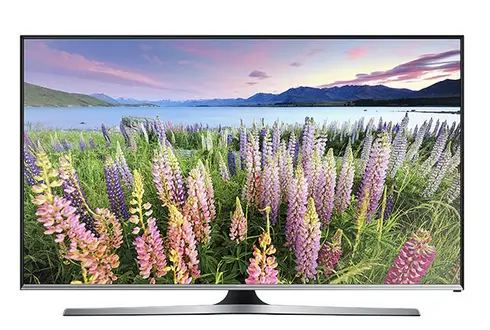 J5500 – TVs in this series do not claim to be serious options, so TVs smaller ports, the actual frame rate of 60 per second, the processor has 4 cores, Smart TV.
4  series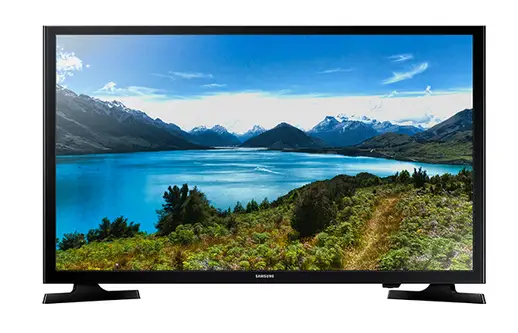 Just a TV, a minimum of functions, smaller ports HDMI, no Smart TV, the frame rate 60. Matrix resolution – HD.