LG Steam Washing Machine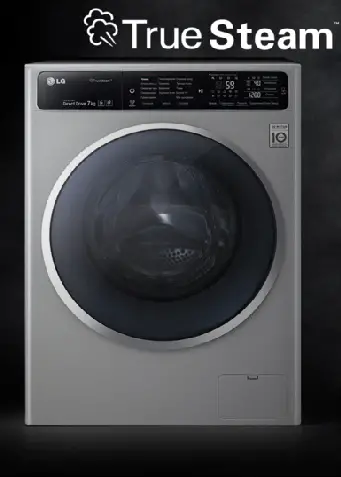 LG installs a steam supply system in its washing machines. Not only do LG produce such washing machines, other companies that produce washing machines also have steam machines. The system works very simply, a steam generator is installed in the washing machine, water is heated and supplied to the washing machine in the form of steam. Washing machines with steam generation function are designated True Steam.
How does it work TrueSteam
How the steam supply system works in a washing machine. Everything is very simple, a steam generator is installed in the washing machine. The steam generator is a simple heating element to which water enters, not much water enters, but enough to create steam. Steam is fed into the drum in which the laundry is located.
There is only one steam supply mode, but the time when steam is supplied is adjustable. And they say that in the washing machine, for example, 3 modes of steam supply, but in fact it is one. But let's look at the steam modes.
The first mode of steam supply – steam is supplied during washing. But in fact, it's pointless to apply steam to the laundry when it is washed in water, steam getting onto wet laundry quickly loses its temperature turning into water. This mode is absolutely useless for washing clothes.
The second mode of steam supply is the steam supply after washing. This mode should facilitate ironing. But if you wash things from natural materials, such as cotton, then because of their structure, such things retain a lot of water. Giving steam to such things is also pointless. If you washed clothes from artificial materials, you noticed that such things can be wrung out no more than 700 revolutions per minute (when choosing to wash synthetic materials the maximum spin is 700). If you squeeze more than 700 revolutions at a speed, then they lose moisture and crumple. Steam seems to have to fill things with moisture for better ironing, but this is not necessary, things are already wet.
Third mode – Steam supply during washing and after washing. Well, of course, both modes work during washing.
Refreshment mode; – refreshment of things, this mode was invented by marketers, steam is fed into clothes in the washing machine, it will get wet and after refreshment half of the T-shirt is wet half dry. It's the same as spraying water from a spray bottle onto a T-shirt. It is completely useless.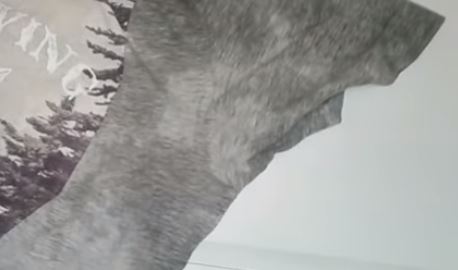 Benefits of True Steam, according to the manufacturer
Better clothes cleaning
The ability to freshen clothes simply with steam
If your clothes are dry before ironing, you can moisten a little
Reduced water consumption
Promotional Tricks, True Steam
Removing allergens, alas, it's impossible to remove allergens in any way, the allergen is a fabric, but mainly detergents. For better removal, only an extra rinse will help. Removing allergens is just a publicity stunt.
The best deep cleaning of laundry with steam, as practice has shown, this does not happen. The main component that cleans laundry, detergent.
Refreshing clothes, this also does not happen, the clothes just get wet but the dirt is not removed.
What True Steam Ads Don't Talk About
Synthetic things having a washing temperature of 30 ° C, such clothes can not be steamed for a long time, the clothes will overheat and lose their shape.
Reducing water consumption, just by turning on the steam cleaning function, additional energy is consumed.
The same amount of water is consumed for washing regardless of the steam function.
General opinion about steam washing machines
According to the majority of users of washing machines with steam function, this is a useless additional feature. The steam cleaning function is generally not used.