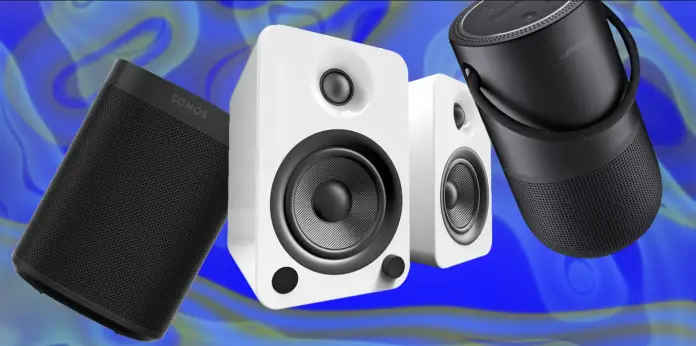 The sound settings are one of the essential things you should do as best you can to enjoy watching TV.
There are two settings in the sound settings: PCM and Bitstream; when you set up the TV, you have to choose the right setting. PCM is the default setting out of the box; this is a universal setting and will work in all situations.
What is PCM audio on TV Samsung
PCM is short for pulse code modulation. It does not apply to modern TVs because PCM in audio was originally used to refer to the conversion of analog sound to digital. The acronym was widely used in telephony in the mid-20th century, and in the '70s and '80s, when digital audio processors appeared, it came to be used in televisions as well.
In today's TVs, the PCM setting means the following: the digital audio signal will be processed by the TV's audio processor. The audio signal will be converted to 2.0 or 2.1 formats (two speakers and a subwoofer). The audio will then be sent to the TV's speakers or audio outputs. If this setting is selected, even multi-channel Dolby audio will be converted to a lower-level format.
Thus, PCM is a universal setting suitable for all cases. The TV usually has two speakers; the headphones also have two speakers. Moreover, almost any external speaker (except top-of-the-line ones) has two speakers. However, this setting will not work if you have high-end speakers because the sound quality will be worse than possible.
What is Bitstream audio on Samsung TV explained
Bitstream – streaming audio. This format is more advanced and is designed for high-end audio. When you select the Bitstream setting, the audio stream is not processed by the audio processor of the TV; the sound passes through the TV and goes to the audio outputs (passes in transit). In this case, the external speaker processor assumes the digital audio is processed.
This setting applies if you have a soundbar or an external 5.1 or 7.1 speaker system.
Which setting should I choose: PCM or Bitstream?
It all depends on what device you are using to listen to audio. If you are using a high-end device for audio playback with an audio processor, you should use Bitstream for maximum audio quality. However, suppose you are using built-in speakers or a low-quality audio device. In that case, it is better to use PCM because Bitstream will degrade the sound quality (because the audio device will not process the sound).