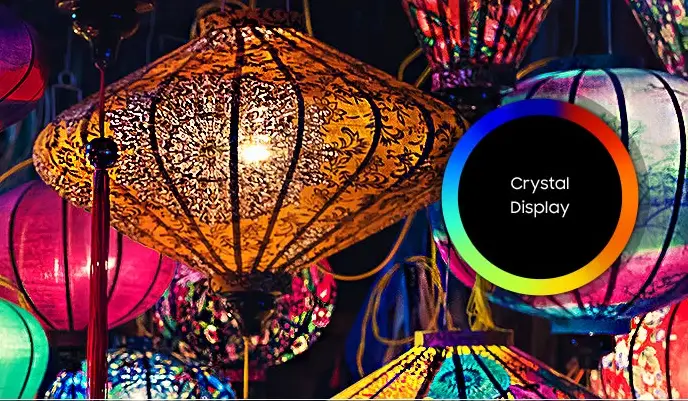 Samsung Crystal UHD – In 2020, Samsung introduced a new name for the classification of its TVs, the name Crystal UHD appeared. Crystal UHD is the marketing name for televisions, Crystal UHD televisions, televisions with ordinary screen matrices made using standard technology without the use of materials on quantum dots. Earlier until 2020, such TVs were called the Premium TV series.
What is Samsung Crystal UHD TV
Let's see what kind of Crystal UHD TVs are. Crystal UHD TV Samsung TVs 8, 7 and 6 series. Screens made with less modern materials have an 8-bit color depth, dithering technology (quick turn on and off the backlight) is used to increase the number of shades. Screens are classified as 8bit + FRC. TVs with such screens have UHD resolution. TV model numbers may vary by country. For example, in the USA these are models TU8000, TU7000. Europe TU8500, TU8000, TU71000, TU7000.
Why did you come up with the name TV Samsung Crystal UHD
This is the name of Crystal TVs, invented just because of marketing. Samsung has been producing televisions with such screens for the last 5 years, to distinguish TVs from other TVs and to show some new trends and such a name was invented.
Since such televisions can be assembled from components made earlier, such televisions will go on sale in 2020 a little earlier. So in North America, such televisions are already available for pre-order, and their sale will begin on March 1, 2020.