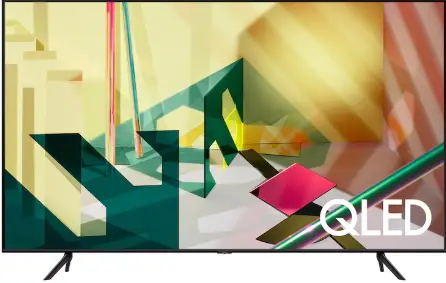 Amazon Prime not working on tv
One of the common problems on Samsung TVs is that the Amazon Prime Video application does not work. The Prime Video icon appears at startup, but then a black screen appears or the TV hangs. This can happen at any time with your TV.
Why is my Amazon Prime video not working on my TV Samsung
Why isn't my Amazon Prime video working on my Samsung TV? The cause of this problem is the lack of memory in the TV. The TV has limited RAM and internal memory. After a while, if you install a lot of different applications, the memory is filled with information that is cached by different programs. Amazon Prime Video also caches quite a bit of different information. For example, you may have noticed that when you enter the Prime Video program, you can see what movies you have watched and the time you have watched each movie. Going back to watching the video, you start watching from where you last turned off the movie. For the correct operation of your TV with Prime Video, information about your interaction with Amazon Prime Video is stored in a cache memory on your TV. It is also possible that the information was erroneously recorded in the cache memory.
How to fix Amazon Prime Video application
There are several options to fix and resume Amazon Prime Video. Depending on the reason why Amazon Prime Video application has crashed, there may be several options to solve the problem.
The first thing to try is to clear the TV cache. For convenience on Samsung TVs, this procedure is very simple. Turn the TV off, turn on and hold the power button for about 20 seconds and the TV cache will be cleared. The second way is to go to the TV menu and clear your watch history or reset your Smart.
This can only help for a while if you have problems with the application again. This means that you have very little memory left on your TV. To keep Amazon Prime Video running smoothly, remove applications that you are not using.
If you can't solve the problem by completing the first two items, the problem is most likely with the application itself. Do the following – log in to your Smart TV and reinstall the Amazon Prime Video application on your TV, the application may have failed. You may then need to log in to your Amazon account again.
Freeing up memory and clearing the cache allows Amazon Prime Video to work stably.
Amazon Prime Video Error Codes
When watching Amazon Video, errors may appear, each error has its own code and by this code you can approximately understand what is wrong with connection. Errors in the 1xxx range indicate connection and internet problems, 2xxxx – problems with account activation, 5xxx – problems with your account, 7xxx – problems with devices or software, 9xxx – problems with third-party devices compatibility if you use them to watch video.