Did you know that in Samsung TVs in the operating system of a smart TV, there are exemplary test images. With the help of which the quality of the TV is checked at the factory. You can turn them on on the TV and check how your TV shows. You can check the uniformity of tones, levels of transition shades.
Checking the picture quality of a Samsung TV using the built-in test patterns
In order to enable test tables, go to the service (engineering menu). To enter, you need to dial a certain combination on a standard remote control. Details in the article Service menu of the Samsung TV input
Warning: Do not change the parameters in the service menu if you do not know what this will lead to. You may interrupt the operation of the TV. Entering the service menu, you and only you are responsible for the consequences.
In the service menu, select SVC (Service Video Control). Press enter the center button between the arrows.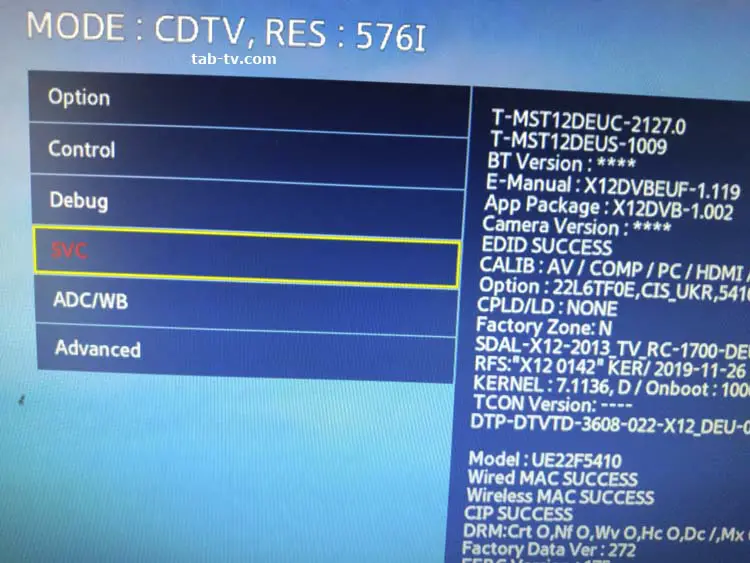 You will enter the SVC menu in the Test Pattern submenu. Press enter again. So you are in the right menu.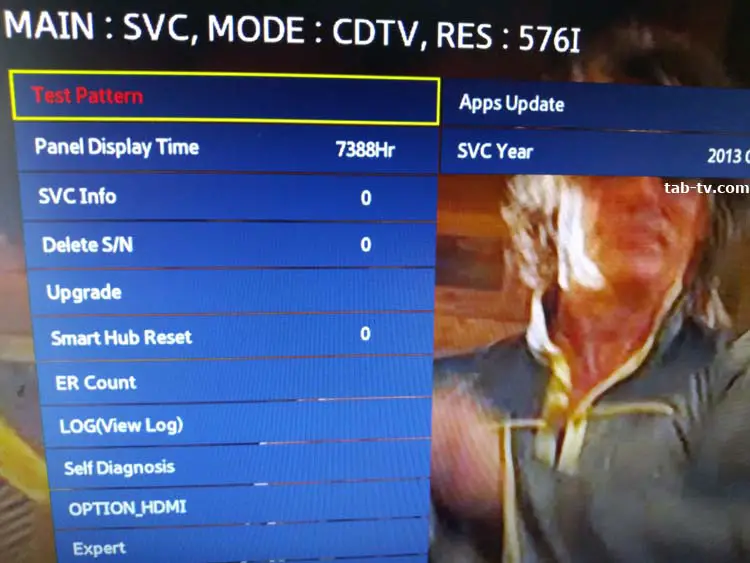 So you are in the right menu. You need Pattern Sel. This is the test menu of the Samsug TV. By default, they are of course off.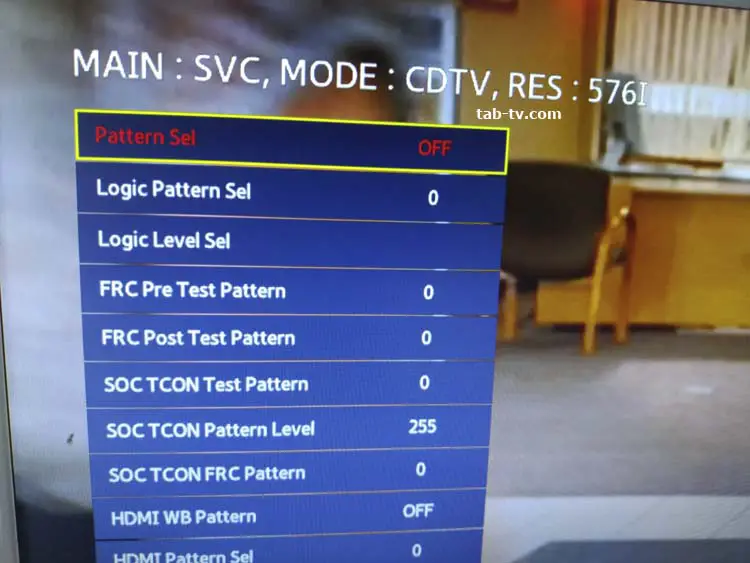 Next, press the right arrow and the TV will show test patterns that are in the memory of the operating system. Below are examples of test patterns in the form of a gallery. After completing viewing of test patterns and evaluating screen quality, use the left button on the remote control. Return the setting to the initial state off by pressing the button several times, the pictures will be displayed in the reverse order.
Types of built-in test patterns on a Samsung TV
What you can find out on the built-in test patterns in the Samsung TV.
You can see the uniformity of the display of primary colors (blue, green, red). How does the backlight work? Are there any dark areas?
See if all pixels work, lack of bad pixels.
The gradation of the main color shades.
Gradation of gray color, in the demonstrated example, a TV with 8 bit matrix. Loaded table with 64 shades of gray.
Screen clarity table WB2
As well as other tables, when displayed, certain modes of the screen matrix are involved, which allows you to conduct a full test of the TV screen.