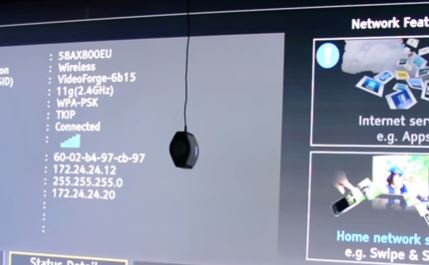 CalMAN is a software product developed by Portrait Displays, Inc for calibrating displays. Calibration also requires additional equipment. It can only be used by professional installers of screens and televisions. The cost of software and additional equipment for tuning up to $ 10,000.
CalMAN on Sony and Panasonic TVs, what it is and how it works
In televisions since 2016, for example, Panasonic and Sony in premium TV models pre-installed CalMAN software to calibrate the TV. Some models of TVs indicate that the TV can perform self-calibration, auto-calibration.
Is CalMAN needed on TVs
Let's tell the truth, for the ordinary owner of the TV is unnecessary software. CalMAN is just advertising, and most likely the developer of Portrait Displays, Inc. paid for the installation of its software on TVs. So, in this case, marketing took first place and it works like that, this TV has CalMAN, the TV is more perfect, I will buy it. It is advisable to calibrate only professional screens.
What you need to use CalMAN
If you think that the program installed on the TV for calibration is enough, then you are deeply mistaken. On the TV itself, only exemplary pictures of different shades are loaded, a limited number. And if CalMAN auto-calibration is indicated, then the program can independently control the settings of the TV, this greatly reduces the calibration time.
To use CalMAN Calibration, you need to buy extra. Software and install it on a computer, a color template generator, a device for measuring color intensity (colorimeter).
How CalMAN TV Calibration Works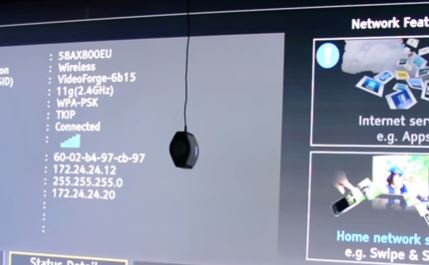 Calibration is carried out similarly to other methods. A color intensity meter is installed on the TV screen, the TV shows a template image of a uniform color. The colorimeter transfers the measurements to the computer, the program compares the reference indicators with the actual ones. According to the results of measurements on the TV, brightness, contrast saturation, white balance are adjusted. If all the color shades will correspond to the template samples, and this is not a quick process, it requires several repeated measurements, after adjusting the adjacent shades. You can assume that your TV is calibrated. If you want to keep the calibration, you can not change the brightness, contrast, as this will disrupt the calibration.
You cannot calibrate a TV with FRC flickering backlight. Televisions with an 8-bit color depth are also inappropriate to calibrate. In principle, only professional displays are calibrated, on which a high matching of color tones is necessary. TVs do not need to be calibrated, since different content is displayed on the TV. And also you need to know that most viewers simply will not see the difference between a calibrated and an uncalibrated TV.