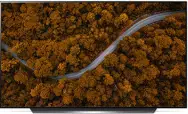 CX9LA vs CX8LB TVs, explained
There are several models of CX OLED TVs produced by LG as of 2020. These are the CX9LA and CX8LB models. In Germany, for example, both models of TVs are sold, there are also CX6LA, CX7LA and CXPLA models, many people ask what is the difference between these two TVs. In some countries, there may be other modifications of TVs, such as the CX3LA and so on.
LG OLED CX9LA vs CX8LB
CX is LG's OLED TV model denoted by one letter A, B, C, W, G. The TV model has not changed since 2017.
X is the year the TV model was developed, so X means it is a 2020 model.

X – 2020
1 – 2021
2 – 2022
3 – 2023
9LA vs 8LA vs 8LB vs RLA
9, 8, R is the identifier of the region in which the TV is sold. Some TV models are manufactured as European models. But in some countries there may be differences in popular streaming services, then the software is refined, auxiliary services are added. Then the TV gets a different model number.
L – type of digital tuner.
A, B – design, it's not just changing the color of the frame around the TV, usually it's changing the shape of the TV stand. But it can also be a color change.
For example: the 9LA model is made for Germany and Austria. Model 8LB is only for Germany. A and B – design
LG OLED LA vs LB
A – The color of the stand is light silver
B – the color of the stand is dark silver.

On the technical side, the TVs are exactly the same. It is hard to say why LG made such a decision – to release two identical TVs, but with different model numbers. Perhaps these TV models use different components. For example, base boards from different factories or from different suppliers.
Which is better to buy a 9LA or 8LB TV?
As I mentioned before about the technical component, they are the same TVs, but if your country has both models of TVs on their official website, you can buy either one. Even if you buy a TV for multiple countries, when you set up the TV and select a country, the right apps will be installed automatically when you upgrade.