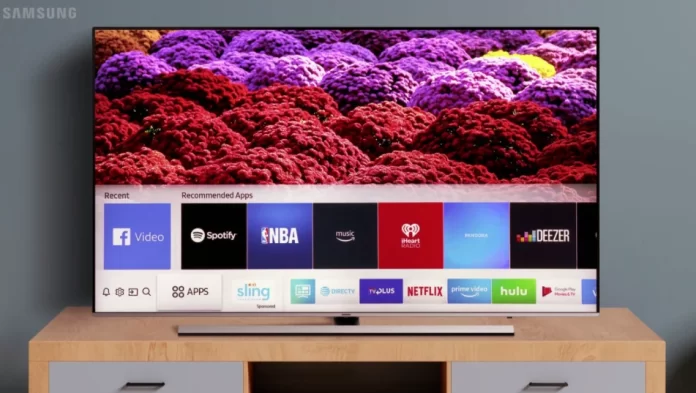 This is a fairly common problem, primarily when the TV is used not only to watch TV channels but primarily as a big screen for content from Netflix, Amazon Prime Video, or Disney+. Also, many users use digital media players and micro consoles. For example, you can use Apple TV and Roku, which use HDMI to connect to your TV.
However, the common problem is that HDMI is not set by default, and you have to change the input each time in the TV settings.
In this article, I will show you three ways to set HDMI to default on Samsung TVs.
Why doesn't my TV show through HDMI?
The reason is simple and trivial. The TV is set from the factory so that you are watching TV channels, not using a TV with an HDMI device. Therefore, you must select this option in the settings to connect to another device via HDMI. Of course, now that televisions have become more innovative and new HDMI standards have been developed, the TV can detect that there is an HDMI signal and automatically turn on the HDMI signal reception. But this is not always convenient and can sometimes cause conflicts between different devices.
How do I connect HDMI device to my Samsung TV?
To make the explanation easier, let's take Apple TV or Roku as an example.
To control a device connected via HDMI is used HDMI CEC technology. Samsung has its own name for this technology, so it is known as Anynet+.
To enable Anynet+ you need to do the following:
Open the menu.
Select 'System'.
Choose 'Anynet+' On.
Now, every time you turn on your Samsung TV, HDMI-connected devices like Apple TV or Roku will turn on automatically. Moreover, you can also turn on Apple TV or Roku and your TV will also turn on automatically.
However, it's possible that although the TV is now synced with Apple TV or Roku and turned on with them, when you turn on the TV, the antenna input will be selected by default. In that case, you will need to change the input method in TV settings.
I have several devices connected to HDMI. When I turn on Anynet+, they all turn on.
When Anynet+ is turned on, this feature will be applied to all HDMI ports. If you are using multiple devices to watch a video and have various HDMI ports occupied, be aware that all devices will turn on simultaneously, which may be unacceptable. If you want to exclude any device from this process, you will need to disable HDMI CEC on that device. There is an easier option if you use the device infrequently and unplug it (unplug it from the wall outlet or put the switch on the device in the off position).
How do I use HDMI on my Samsung TV by default?
There is another way that might help. You must do the following:
Open menu
select 'Settings'.
Choose 'General'.
Select 'Start setup'.
When you are asked for the source of the content, select digital media player and HDMI port with connected Apple TV, Roku, or any other digital media player.
After that, every time you turn on the TV, it would start with Apple TV, Roku or any other media player you're using.
How to enable HDMI in secret menu on my Samsung TV by default?
The secret menu offers more flexible options for configuring the HDMI input. However, you should be aware that this is a complicated process, so if you are not prepared, we recommend not using this method.
However, if you do decide to use this method, here is how to enable HDMI as a default input way:
 SM>Control>Hotel Options>Hospitality Mode (ON)>Power On Source>HDMI/DVI (On)
In some TVs you should choose 'Hospitality Mode' (but that's optional)
In almost all TVs models you should select 'Power On'
Then choose 'HDMI/DVI On'
The TV will now always select the HDMI input as the primary source when turned on. You can like a specific input to connect by default to display video; this input will connect regardless of signal availability.