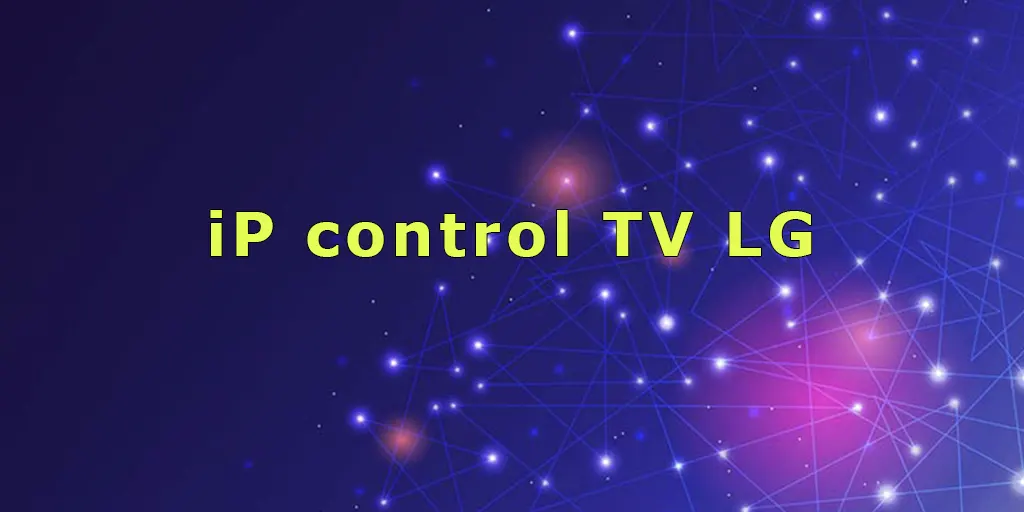 In the menu of some LG TVs, you can find support for IP control. Enabling this feature allows you to control the TV over the Internet using TV control programs from your computer or phone. This setting is no longer available on the latest TVs, although IP Control is still available.
What is IP control on a TV?
Let me talk more about IP control. All Smart TVs can be controlled over an IP network. To do this, you need to know the IP address to which the command should be sent and the device's MAC address. Some LG TV models have a software option to turn off IP network control. From around 2020, IP network control has been removed from LG TVs as it has become unnecessary.
The programming of the TVs has been refined, the ability to control the TV via Alexa or Google Assistant has been implemented, and the ability to integrate the TV into a home network with LG ThinQ. For full functionality, the TV must be available for control over the IP network.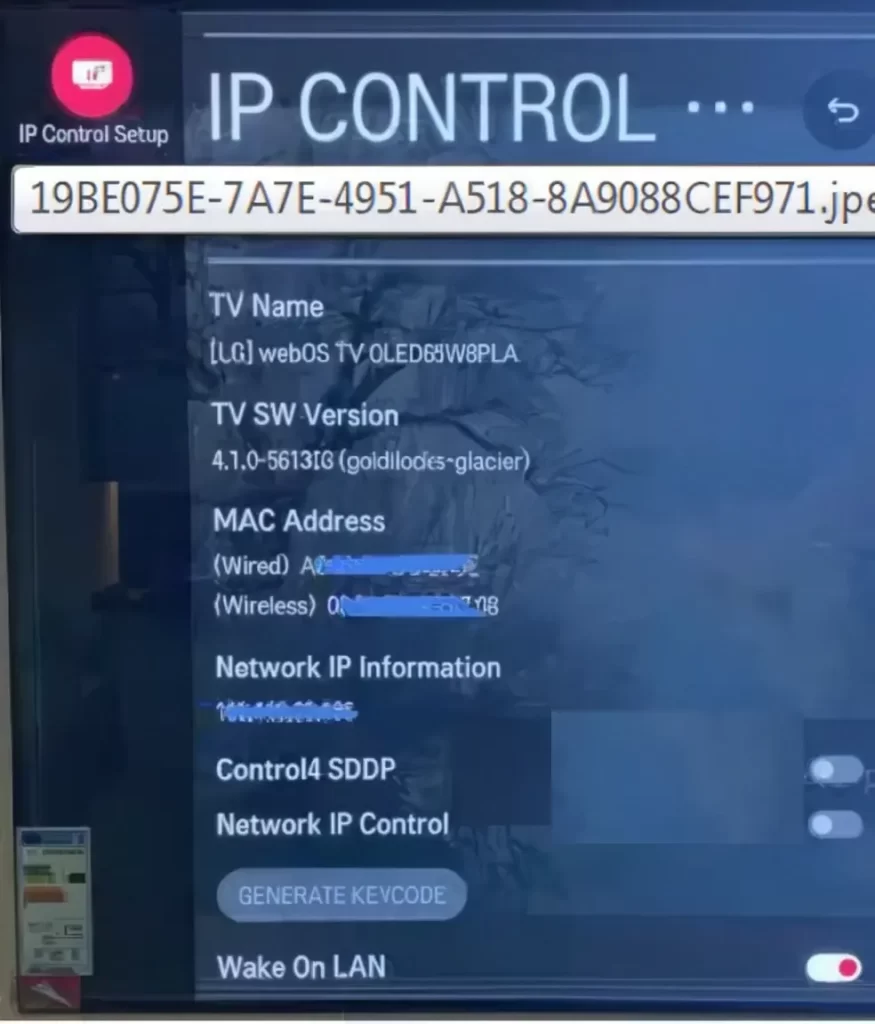 How IP control works
In older LG Smart TVs, you must first enable IP control. This can be done from the TV menu. The procedure for enabling IP control may vary depending on the TV model, but generally, IP control is under Settings, Network, and IP Control. Newer LG TVs do not have this setting.
To control the TV, you need a terminal program that can send commands over IP, and you also need to know the commands that LG uses to control the TV set.
The TV must be connected to the Internet. Next, install and run a terminal program (such as Tera Term or Putty) on your device to control the TV. Many programs have been developed to control your TV from your computer or smartphone. Various programs with a friendly user interface have been developed to simplify TV control.
To control your TV, you need to know the syntax of the commands. By sending commands to the TV via the Internet, you can fully control the TV, turn it on or off (when IP control mode is activated in standby mode, the Wifi module and network card continue to work), change channels, disable video display, for example, from HDMI or via the Internet, change brightness and contrast settings, launch applications, etc. Since the modern TV is a computer, you have complete control over your TV through the Internet.
How to use IP control on your TV
With IP control, TVs work with a variety of programs. For example, IP control works when you install a remote control program on your phone to control your TV. The same YouTube uses IP control; when you start YouTube on your phone, an icon appears in the corner of the video to share it with other devices connected to the local network. This is a simplified version of TV control working on the same network. In this case, you don't need to authorize. It is assumed that if you control the TV through a local network, you have access to the network and are its administrator or authorized user.
The second option is to control the TV via IP using the global Internet. In this case, an authorization code is required to connect to the TV. When you connect to the TV, it will show you the code you need to enter to access it. This works when your TV is remotely connected to the support service; in this case, you must tell the support service the access code that will appear when you activate remote access.
Controlling TVs over the Internet is used when placed in hard-to-reach locations, such as advertising displays. In this case, organizing the control and video display via IP control is easiest. The second case is when you want to control the TV through a "smart home" computer network that you create and control yourself.
IP control for custom TVs is not very much in demand. It is mainly used by various LG enthusiasts.
Is it safe to use IP TV control?
As I said before, you cannot connect to the TV from the outside without a code. If you use the Internet to watch movies or IPTV, you can only watch videos, but not control the TV. The possibility of controlling without authorization is closed programmatically, you need an access code. To control the TV through a local network you do not need an authorization code. After all, modern networks are protected by encryption protocol, and it is difficult to connect to them without knowing the router code. Therefore, it is safe to use the TV when connected to the Internet.
How to control your LG TV over IP
To control your LG TV over IP, you need to know the command syntax of the WebOS operating system. You can find various syntax guides online, but they require verification. If you register with LG as an application developer, you can get an up-to-date list of commands. Unfortunately, this is the main problem – no documentation is freely available; according to LG's requirements, the documentation provided does not need to be disclosed to third parties.
Next, you must enable a remote connection, which requires an access code to control the TV from an external network. If you plan to control the TV from the local network created by the router, you do not need the code.
Next, you need to know the IP of the TV and its MAC address.
After that, you can form commands and send them to the TV.
Controlling LG commercial TVs over IP
In case you didn't know, LG has a line of commercial TVs. These TVs are not intended for home use but for use in hotels, hospitals, or as signage. These TVs were initially designed to use remote control over IP. If you need a TV that can be operated remotely, consider LG commercial TVs. If you are interested in this, visit the global LG commercial TVs website, and you can choose the model according to your region.