New TVs LG 2020
Briefly about new solutions from LG in TVs in 2020. Despite the difficult times for TV manufacturers and a lot of competition, LG continues to invest in the development of TVs. And as before, in 2020 it will produce and sell television sets of three categories. OLED TVs, Nano Cell, LED TVs. Now let's briefly review what will be new in LG 2020 TVs.
LG 2020 TVs general trends
G in 2020 will promote the following technical innovations and innovative solutions in its televisions.
The increase in TV models with a resolution of 8K. With a resolution of 8K, not only TVs with OLED screens but also LEDs of the Nano Cell series will be produced. New lines for the production of 8K LED screens launched. Nano Cell screens use new ultra-pure materials. TVs with such screens have parameters higher than simple LED screens, brightness, contrast, color depth. Therefore, 8K TVs will be produced every year more and more.
OLED TVs will also be produced with screens less than 55 inches, in 2020 a TV with an OLED screen with a diagonal of 43 inches will be released.
Alpha 7, alpha 9 processor will be installed on TVs, but these will be processors of the third generation. One of the differences between processors of 3 generations has a graphics processor that supports 8K resolution. The remaining parameters, no one knows how it will differ from the 2nd generation processor. Technical specifications of processors is a secret that LG does not want to disclose. But in fact, the processors in televisions are the same as in phones, and less fast. So, the third-generation Alpha processors are more of an advertisement.
The integration of the TV into the smart home system will continue, as planned by LG, the TV should become the main device in the house to control it. As planned by LG, the TV should receive voice commands to control other devices. But practice shows that such a device, which will be the core of the smart home system, most likely will still be a smartphone.
OLED TVs LG 2020
LG OLED TVs – Lg will continue to produce a line of TVs as it was before, only now these TVs will be called the BX, CX, WX, GX series; a TV model with a design stand in the form of a cabinet is also added; this is the ZX model, as well as the RX model with a screen folding into roll. Such an R9 series TV was announced in 2019 but never went on sale. Perhaps this also awaits the 2020 RX. The reason may be that the R model is 10 times more expensive than the same model with an ordinary OLED screen.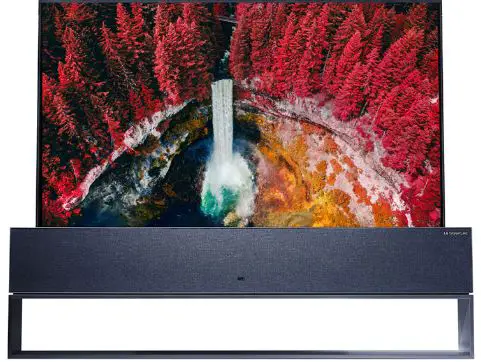 Nano Cell TVs LG 2020
The Nano Cell TV line has been expanded. TVs will receive 4K and 8K screens. Also in these series of TVs will be installed new processors. TVs of the Nano range will be offered in 8 and 9 series. In the designation of the model number on televisions in which Nano Cell screens are installed, starting in 2020, the designation of the model number will be the name Nano. This will allow the buyer to quickly identify such TVs.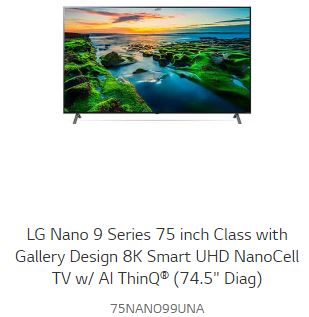 LED TVs LG 2020
Despite the fact that they are the best-selling LED TVs, they have reached maximum perfection and, in addition to improving screen production and improving software, can no longer offer anything new. There will be new models almost the same as in 2019.