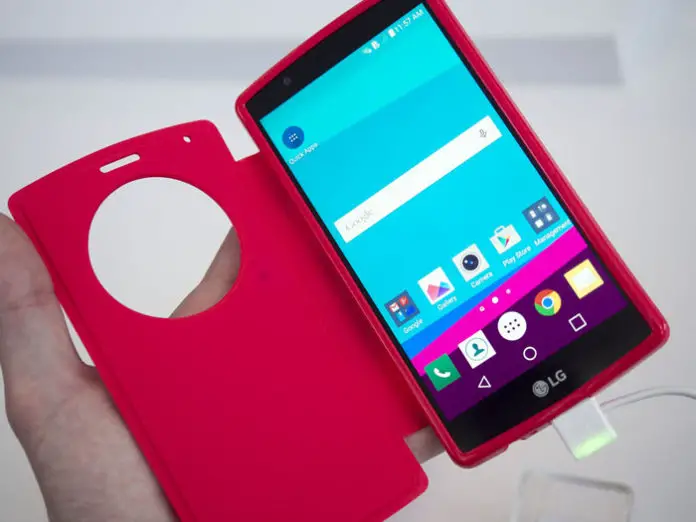 What is LG quick circle
LG is one of the few companies which produces covers for their phones. Usually release covers the prerogative of third-party companies not associated to the company producing phones. But LG has also decided to get a little bit of profit and from the production of covers. And even the phone function is incorporated with a cover what on.
The bag is made from high quality plastic protects the phone from damage if dropped. But the case also has more and another appointment. Manufacturer went further and integrate the work phone cover Quick Circle, namely by using the cover of the phone settings sets the mode case, when closing the cover in it there is a round window through which you can manage your phone. Displays available functions and programs carried out in the box cover, and cover allows charging your phone with a contactless charging without removing it from the case. Also available is the ability to use features NFC.
Beyond the special case something is not it just the most adapted to your phone.