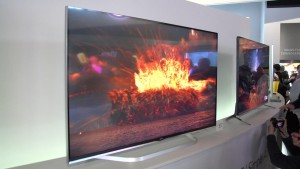 Here are the recommended settings for the LG UB8500 series TV.
Therefore, even despite the factory picture settings, by making small adjustments, you can get a better picture on your TV.
Of course, the settings may vary slightly depending on the type of display or manufacturer.
The backlight can be adjusted from 35 in the dark, to 100 in sunlight during the day.
PICTURE SETTINGS
Picture Mode
ISF Expert 1
Backlight
85
Contrast
90
Brightness
53
Energy Saving
Off
H Sharpnes
10
V Sharpness
10
Color
60
Tint
0
EXPERT MODE

Dynamic Contrast
Off
Super Resolution
Off
Color Gamut Range
Standard
Edge Enhancer
Off
Color Filter
Off
White Balance

Red -16
Green -23
Blue -18

Color Temp
Warm2
Pattern
Outer
Aspect Ratio
Just Scan
local dimming 
Low