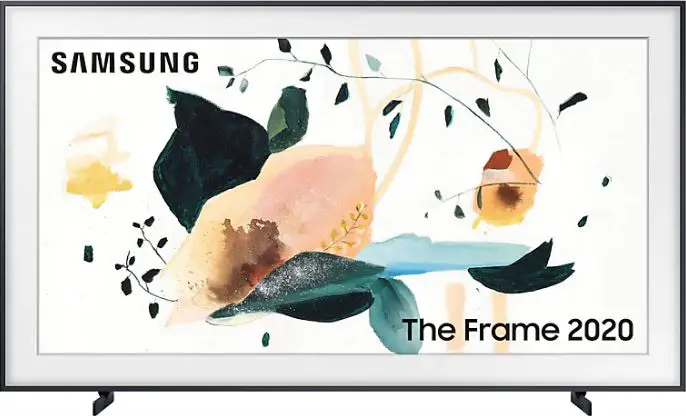 Samsung's The Frame televisions are a line of picture-styled televisions. TVs have overlays that are mounted on the TV and imitate the frame of the picture. When the TV shows a static image from the gallery, it seems that a picture hangs on the wall.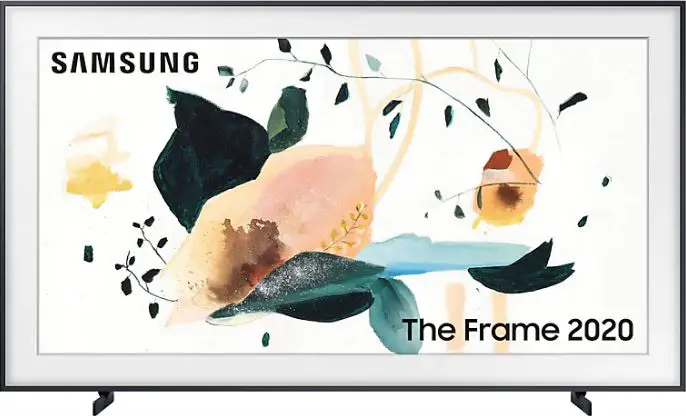 In 2020, TV models are available for North America.
QN32LS03TAFXZA –
QN43LS03TAFXZA – 998$
QN50LS03TAFXZA – 1298$
QN55LS03TAFXZA – 1497$
QN65LS03TAFXZA – 1997$
QN75LS03TAFXZA – 2997$
Europe QE75LS03TA ****, QE65LS03TA ****, QE55LS03TA ****, QE43LS03TA ****, QE32LS03TA ****
Technical specifications for The Frame 2020 TVs LS03T
Detailed specifications are given in the table, it is available for viewing at the end of the article. But if we consider the technical parameters, the TVs in 2020 received new screens. Samsung has launched the production of new QLED screens with improved color reproduction through the use of backlighting with two types of LEDs. Also note that the number of models expanded in 2020 added a model with a screen of 32 inches. But the TV has 32 inches, a Full HD resolution screen and a maximum frame rate of 60 per second. Televisions with screens of sizes 43 and larger support a frame rate of 120 per second.
Differences between The Frame 2020 vs The Frame 2019 TVs
In addition to the screens, there are no special changes in the technical parameters. The number of USB ports has been reduced, now there are only two of them, in 2020 TVs. HDMI port standard 2.0. The Frame TVs are designed to serve as a decorative element and a TV. And according to the idea of ​​Samsung, new technical innovations are more appropriate in ordinary format QLED TVs. Although 2020, these are new screens and a new level of sound on TVs.
Detailed specifications of The Frame 2020 vs 2019 TVs.
| | The Frame 2020 only 32LS03T | The Frame 2020 43LS03T 50LS03T | The Frame 2020 | The Frame 2019 |
| --- | --- | --- | --- | --- |
| | | | | |
| screen | | | | |
| Screen Size | 32 | 43, 50 | 55, 65 | 43, 49, 55, 65 |
| Style | Flat Panel | Flat Panel | Flat Panel | Flat Panel |
| Resolution | 1,920 x 1,080 | 3,840 x 2,160 | 3,840 x 2,160 | 3,840 x 2,160 |
| screen bit | 10bit (8bit+FRC) | 10bit (8bit+FRC) | 10bit (8bit+FRC) | 10bit (8bit+FRC) |
| type screnn | Quantum Dot | Quantum Dot | Quantum Dot | Quantum Dot |
| screen technology | VA | VA | VA | VA |
| Backlighting | N/A | Dual LED EDGE LED | Dual LED EDGE LED | EDGE |
| Dimming Technology | N/A | N/A | N/A | N/A |
| Stand Type (Color) | CHARCOAL BLACK | CHARCOAL BLACK | CHARCOAL BLACK | CHARCOAL BLACK |
| Bezel Width | Slim | Slim | Slim | Slim |
| Video | | | | |
| Motion Rate | 60 | 120 | 240 | 240 |
| refresh rate | 60 | 120 | 120 | 120 |
| Color | 100% Color Volume with Quantum Dot, PurColor | 100% Color Volume with Quantum Dot | 100% Color Volume with Quantum Dot | 100% Color Volume with Quantum Dot |
| HDR (High-Dynamic Range) | HDR | Quantum HDR 4x | Quantum HDR 4x | Quantum HDR 4x |
| Picture Engine | Quantum Processor 4K | Quantum Processor 4K | Quantum Processor 4K | Quantum Processor 4K |
| Audio | | | | |
| Dolby | Yes | Yes | Yes | Yes |
| Sound Output | 20W | 20W | 40W | 40W |
| Woofer | No | No | Yes | Yes |
| Speaker Type | 2CH | 2CH | 2.2CH | 2.2CH |
| Object Tracking Sound | No | No | No | No |
| Q-Symphony | No | No | No | No |
| Multiroom Link | Yes | Yes | Yes | Yes |
| Features | | | | |
| OS | Tizen 5.5 | Tizen 5.5 | Tizen 5.5 | Tizen 5.0 |
| Wi-Fi | Yes | Yes | Yes | Yes |
| Bluetooth | Yes | Yes | Yes | Yes |
| Smart Hub | Yes (incl. Sports, Music and TV Plus) | Yes (incl. Sports, Music and TV Plus) | Yes (incl. Sports, Music and TV Plus) | Yes (incl. Sports, Music and TV Plus) |
| Bixby | Yes | Yes | Yes | Yes |
| Digital Clean View | Yes | Yes | Yes | Yes |
| Ultra Black | No | No | No | No |
| ConnectShare | Yes | Yes | Yes | Yes |
| Closed Captioning | Yes | Yes | Yes | Yes |
| Game Mode | Yes | Yes | Yes | Yes |
| Eco Sensor | Yes | Yes | Yes | Yes |
| Mobile to TV - Mirroring, DLNA | Yes | Yes | Yes | Yes |
| Google Assistant | Yes | Yes | Yes | Yes |
| Alexa | Yes | Yes | Yes | Yes |
| Auto Channel Search | Yes | Yes | Yes | Yes |
| InstaPort S (HDMI Quick Switch) | No | No | No | No |
| Channel Guide | Yes | Yes | Yes | Yes |
| Ambient Mode | Yes | Yes | Yes | Yes |
| Auto Power Off | Yes | Yes | Yes | Yes |
| AI Technology | ? | ? | ? | ? |
| Apps Platform | Smart TV with Bixby Voice, Apps and Full Web Browser | Smart TV with Bixby Voice, Apps and Full Web Browser | Smart TV with Bixby Voice, Apps and Full Web Browser | Smart TV with Bixby Voice, Apps and Full Web Browser |
| Auto Motion Plus | No | No | No | No |
| Embedded POP | No | No | No | No |
| Anynet+ (HDMI-CEC) | No | No | No | No |
| V-Chip | Yes | Yes | Yes | Yes |
| TV to Mobile - Mirroring | Yes | Yes | Yes | Yes |
| USB HID Support | Yes | Yes | Yes | Yes |
| AI Upscale | No | Yes | Yes | Yes |
| Easy Pairing | No | No | No | No |
| Inputs & Outputs | | | | |
| HDMI | 2 | 4 | 4 | 4 |
| USB | 2 | 2 | 2 | 3 |
| Ethernet | Yes | Yes | Yes | Yes |
| RF In (Terrestrial/Cable | Yes | Yes | Yes | Yes |
| RF In (Satellite Input) | Yes Europe, No US | Yes Europe, No US | Yes Europe, No US | Yes Europe, No US |
| Digital Audio Out (Optical) | Yes | Yes | Yes | Yes |
| Audio Return Channel Support | No | Yes | Yes | Yes |
| One Connect | Yes | Yes | Yes | Yes |
| Samsung OneRemote | Yes | Yes | Yes | Yes |
| System | | | | |
| Digital Broadcasting | ATSC/ClearQAM US, DVB Europe | ATSC/ClearQAM US, DVB Europe | ATSC/ClearQAM US, DVB Europe | ATSC/ClearQAM US, DVB Europe |
| Analog Tuner | Yes | Yes | Yes | Yes |
| Accessories | | | | |
| Remote control | TM2050A(White) | TM2050A(White) | TM2050A(White) | TM1950C |