Sony KDL-50W800B
The Sony KDL-50W800B is a 1080p (Full HD) display, have smart features and 3D functionality. The W800B series is available in 50- and 55-inch versions. The KDL-55W800B offers a winning combination of smart features and picture quality—consumers on the market for a new TV.
Unlike Sony's highest-end offerings, the W800B doesn't offer viewers the company's new "Wedge" design. Instead, you'll find the same curved, hollow pedestal and predictable flat-panel appearance as Sony's lower-tier TVs.
Features KDL-50W800B
The W800B's primary attributes are its narrow black bezels and whisper-thin silver stand. The finished product is handsome enough.
The W800B's video and audio connections are centered on the lower-half of its rear casing.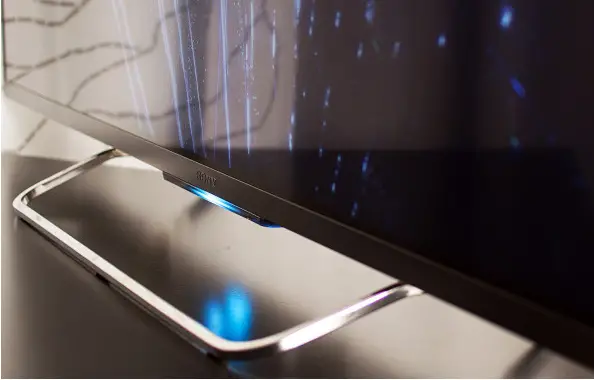 Ports include two analog audio inputs, a shared component/composite input, three HDMI inputs, a LAN (ethernet) connection, and a digital audio jack. Side-facing ports number a subwoofer out, audio out, two USB 2.0, another HDMI input, and a headphone jack.
The W800B is a bit conservative when it comes to extra goodies, but that's what saves you some money here. The TV is 3D, so it ships with two pairs of 3D glasses—but other than a standard remote control with batteries, that's about all she wrote. Don't expect mounted cameras or touchpad controllers like what you find on the company's flagship models.
Within the 2014 lineup, the W800B has a multitude of strengths compared to the competition. It's more stylish than Vizio's E Series; it trumps Samsung's H6350 in screen size-per-dollar; and it even outperforms its big brother, the W950B, for $500 less.
While the tech might be affordable full-array local dimming, there's something to be said for an edge-lit LED TV that performs this well while looking this good. If you're as invested in style and durability as you are in pure picture quality, the KDL-55W800B is a great choice.