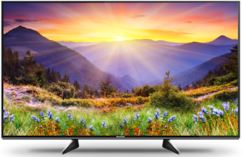 Panasonic TV Model 2018 compare
In 2018 Panasonic TVs are presented to buyers. If we consider the offered TV sets in different countries, then we can note the following.

USA – since 2014 Panasonic TVs are not sold in the US, but Panasonic TVs are sold in Canada.
Overview of Panasonic TV Series
In 2018, Panasonic offered customers new TV models. Looking at the TVs offered in different countries, the following can be noted. USA – since 2014, Panasonic TVs have not been sold in this market, but Panasonic TVs are sold in Canada.
Overview of Panasonic TV series
Panasonic TVs are divided into series: The series defines the technical level and features of the TV. The higher the series number, the more technologically advanced your TV will be, but of course also more expensive.
9 and 8 series in Europe are TVs with OLED screens, in Australia OLED TVs are only 9 series, 8 series with IPS screens.
The 7 series are transitional TV models, in this series there are TV models with screens that support 120fps, these TVs have improved displays, usually they also support 10-bit colour depth. But pay attention to the type of backlighting, dithering technology can be used to create more tones, the fast switching on and off of the backlighting through different brightness creates more halftones and shades. Typically, these televisions support 10 bits, but the specification can be (8 bits +FRC). The display resolution is mostly UHD – a new standard that TV manufacturers have switched to.
Series 6 – this series has TVs with smaller screens, but similar to series 7 with an 8-bit matrix. Dithering is generally not used.
Series 5, 4 – 24″ TVs with HD, Full HD resolution.
More information on Panasonic TVs can be found in the table.
Comparison Chart TV Panasonic 2018 year
Panasonic tv line up 2018
| Brand | Model | Year | Screen | Size screen | Series | screen manufacturer | Motion Rate | Refresh Rate Гц | Screen bit | resolution | Processor | Tuner | Port |
| --- | --- | --- | --- | --- | --- | --- | --- | --- | --- | --- | --- | --- | --- |
| Panasonic | TX-55FZ950 | 2018 | OLED (WRGB) | 55 | OLED | LG Display | 1000 | 120 | 10bit | UHD | Quad | DVB | 4xHDMI(2.0);2xUSB 2.0;1xUSB 3.0 |
| Panasonic | TX-55FZ950E | 2018 | OLED (WRGB) | 55 | OLED | LG Display | | 120 | 10bit | UHD | Quad | DVB | 4xHDMI(2.0);2xUSB 2.0;1xUSB 3.0 |
| Panasonic | TX-55FZ952B | 2018 | OLED (WRGB) | 55 | OLED | LG Display | | 120 | 10bit | UHD | Quad | DVB | 4xHDMI(2.0);2xUSB 2.0;1xUSB 3.0 |
| Panasonic | TX-55FZW954 | 2018 | OLED (WRGB) | 55 | OLED | LG Display | | 120 | 10bit | UHD | Quad | DVB | 4xHDMI(2.0);2xUSB 2.0;1xUSB 3.0 |
| Panasonic | TX-65FZ950 | 2018 | OLED (WRGB) | 65 | OLED | LG Display | | 120 | 10bit | UHD | Quad | DVB | 4xHDMI(2.0);2xUSB 2.0;1xUSB 3.0 |
| Panasonic | TX-65FZ950E | 2018 | OLED (WRGB) | 65 | OLED | LG Display | | 120 | 10bit | UHD | Quad | DVB | 4xHDMI(2.0);2xUSB 2.0;1xUSB 3.0 |
| Panasonic | TX-65FZ952B | 2018 | OLED (WRGB) | 65 | OLED | LG Display | | 120 | 10bit | UHD | Quad | DVB | 4xHDMI(2.0);2xUSB 2.0;1xUSB 3.0 |
| Panasonic | TX-65FZW954 | 2018 | OLED (WRGB) | 65 | OLED | LG Display | | 120 | 10bit | UHD | Quad | DVB | 4xHDMI(2.0);2xUSB 2.0;1xUSB 3.0 |
| Panasonic | TX-55FZ800 | 2018 | OLED (WRGB) | 55 | OLED | LG Display | | 120 | 10bit | UHD | Quad | DVB | 4xHDMI(2.0);2xUSB 2.0;1xUSB 3.0 |
| Panasonic | TX-55FZ800E | 2018 | OLED (WRGB) | 55 | OLED | LG Display | | 120 | 10bit | UHD | Quad | DVB | 4xHDMI(2.0);2xUSB 2.0;1xUSB 3.0 |
| Panasonic | TX-55FZ802B | 2018 | OLED (WRGB) | 55 | OLED | LG Display | | 120 | 10bit | UHD | Quad | DVB | 4xHDMI(2.0);2xUSB 2.0;1xUSB 3.0 |
| Panasonic | TX-55FZW804 | 2018 | OLED (WRGB) | 55 | OLED | LG Display | | 120 | 10bit | UHD | Quad | DVB | 4xHDMI(2.0);2xUSB 2.0;1xUSB 3.0 |
| Panasonic | TX-65FZ800 | 2018 | OLED (WRGB) | 65 | OLED | LG Display | | 120 | 10bit | UHD | Quad | DVB | 4xHDMI(2.0);2xUSB 2.0;1xUSB 3.0 |
| Panasonic | TX-65FZ800E | 2018 | OLED (WRGB) | 65 | OLED | LG Display | | 120 | 10bit | UHD | Quad | DVB | 4xHDMI(2.0);2xUSB 2.0;1xUSB 3.0 |
| Panasonic | TX-65FZ802B | 2018 | OLED (WRGB) | 65 | OLED | LG Display | | 120 | 10bit | UHD | Quad | DVB | 4xHDMI(2.0);2xUSB 2.0;1xUSB 3.0 |
| Panasonic | TX-65FZW804 | 2018 | OLED (WRGB) | 65 | OLED | LG Display | | 120 | 10bit | UHD | Quad | DVB | 4xHDMI(2.0);2xUSB 2.0;1xUSB 3.0 |
| Panasonic | TH-55FX800A | 2018 | IPS | 55 | 8 | | | 200 | 10bit | UHD | Quad | DVB | 4xHDMI(2.0);2xUSB 2.0;1xUSB 3.0 |
| Panasonic | TH-65FX800A | 2018 | IPS | 65 | 8 | | | 200 | 10bit | UHD | Quad | DVB | 4xHDMI(2.0);2xUSB 2.0;1xUSB 3.0 |
| Panasonic | TH-75FX780A | 2018 | IPS | 75 | 8 | | | 200 | 10bit | UHD | Quad | DVB | 4xHDMI(2.0);2xUSB 2.0;1xUSB 3.0 |
| Panasonic | TX-49FXW784 | 2018 | IPS | 49 | 7 | | 2400 | 120 | 10bit | UHD | Quad | DVB | 4xHDMI(2.0);2xUSB 2.0;1xUSB 3.0 |
| Panasonic | TX-55FXW784 | 2018 | IPS | 55 | 7 | | 2400 | 120 | 10bit | UHD | Quad | DVB | 4xHDMI(2.0);2xUSB 2.0;1xUSB 3.0 |
| Panasonic | TX-65FXW784 | 2018 | IPS | 65 | 7 | | 2400 | 120 | 10bit | UHD | Quad | DVB | 4xHDMI(2.0);2xUSB 2.0;1xUSB 3.0 |
| Panasonic | TX-75FXW785 | 2018 | MVA | 75 | 7 | | 2400 | 120 | 10bit | UHD | Quad | DVB | 4xHDMI(2.0);2xUSB 2.0;1xUSB 3.0 |
| Panasonic | TX-49FX750B | 2018 | IPS | 49 | 7 | | 2200 | 120 | 10bit | UHD | Quad | DVB | 4xHDMI(2.0);2xUSB 2.0;1xUSB 3.0 |
| Panasonic | TX49FX780 | 2018 | IPS | 49 | 7 | | 2200 | 120 | 10bit | UHD | Quad | DVB | 4xHDMI(2.0);2xUSB 2.0;1xUSB 3.0 |
| Panasonic | TX55FX750B | 2018 | IPS | 55 | 7 | | 2200 | 120 | 10bit | UHD | Quad | DVB | 4xHDMI(2.0);2xUSB 2.0;1xUSB 3.0 |
| Panasonic | TX-55FX780 | 2018 | IPS | 55 | 7 | | 2200 | 120 | 10bit | UHD | Quad | DVB | 4xHDMI(2.0);2xUSB 2.0;1xUSB 3.0 |
| Panasonic | TX-65FX750B | 2018 | IPS | 65 | 7 | | 2200 | 120 | 10bit | UHD | Quad | DVB | 4xHDMI(2.0);2xUSB 2.0;1xUSB 3.0 |
| Panasonic | TX65FX780 | 2018 | IPS | 65 | 7 | | 2200 | 120 | 10bit | UHD | Quad | DVB | 4xHDMI(2.0);2xUSB 2.0;1xUSB 3.0 |
| Panasonic | TX-75FX750B | 2018 | MVA | 75 | 7 | | 2200 | 120 | 10bit | UHD | Quad | DVB | 4xHDMI(2.0);2xUSB 2.0;1xUSB 3.0 |
| Panasonic | TX-75FX780 | 2018 | MVA | 75 | 7 | | 2200 | 120 | 10bit | UHD | Quad | DVB | 4xHDMI(2.0);2xUSB 2.0;1xUSB 3.0 |
| Panasonic | TX-43FXW754 | 2018 | IPS | 43 | 7 | | 1600 | 120 | 10bit | UHD | Quad | DVB | 4xHDMI(2.0);2xUSB 2.0;1xUSB 3.0 |
| Panasonic | TX-49FX740B | 2018 | IPS | 49 | 7 | | 1600 | 60 | 10bit(8bit+FRC) | UHD | Quad | DVB | 3xHDMI(2.0);2xUSB 2.0;1xUSB 3.0 |
| Panasonic | TX-49FX740B | 2018 | IPS | 49 | 7 | | 1600 | 60 | 10bit(8bit+FRC) | UHD | Quad | DVB | 3xHDMI(2.0);2xUSB 2.0;1xUSB 3.0 |
| Panasonic | TX-55FX740B | 2018 | IPS | 55 | 7 | | 1600 | 60 | 10bit(8bit+FRC) | UHD | Quad | DVB | 3xHDMI(2.0);2xUSB 2.0;1xUSB 3.0 |
| Panasonic | TX-55FX740B | 2018 | IPS | 55 | 7 | | 1600 | 60 | 10bit(8bit+FRC) | UHD | Quad | DVB | 3xHDMI(2.0);2xUSB 2.0;1xUSB 3.0 |
| Panasonic | TX-65FX740B | 2018 | IPS | 65 | 7 | | 1600 | 60 | 10bit(8bit+FRC) | UHD | Quad | DVB | 3xHDMI(2.0);2xUSB 2.0;1xUSB 3.0 |
| Panasonic | TX-65FX740 | 2018 | IPS | 65 | 7 | | 1600 | 60 | 10bit(8bit+FRC) | UHD | Quad | DVB | 3xHDMI(2.0);2xUSB 2.0;1xUSB 3.0 |
| Panasonic | TX-40FXW724 | 2018 | IPS | 40 | 7 | | 1600 | 60 | 10bit(8bit+FRC) | UHD | Quad | DVB | 3xHDMI(2.0);2xUSB 2.0;1xUSB 3.0 |
| Panasonic | TX49FXW724 | 2018 | IPS | 49 | 7 | | 1600 | 60 | 10bit(8bit+FRC) | UHD | Quad | DVB | 3xHDMI(2.0);2xUSB 2.0;1xUSB 3.0 |
| Panasonic | TX-55FXW724 | 2018 | IPS | 55 | 7 | | 1600 | 60 | 10bit(8bit+FRC) | UHD | Quad | DVB | 3xHDMI(2.0);2xUSB 2.0;1xUSB 3.0 |
| Panasonic | TX-65FXW724 | 2018 | IPS | 65 | 7 | | 1600 | 60 | 10bit(8bit+FRC) | UHD | Quad | DVB | 3xHDMI(2.0);2xUSB 2.0;1xUSB 3.0 |
| Panasonic | TX-49FX700B | 2018 | IPS | 49 | 7 | | 1600 | 60 | 10bit(8bit+FRC) | UHD | Quad | DVB | 3xHDMI(2.0);2xUSB 2.0;1xUSB 3.0 |
| Panasonic | TX-49FX700 | 2018 | IPS | 49 | 7 | | 1600 | 60 | 10bit(8bit+FRC) | UHD | Quad | DVB | 3xHDMI(2.0);2xUSB 2.0;1xUSB 3.0 |
| Panasonic | TX-55FX700B | 2018 | IPS | 55 | 7 | | 1600 | 60 | 10bit(8bit+FRC) | UHD | Quad | DVB | 3xHDMI(2.0);2xUSB 2.0;1xUSB 3.0 |
| Panasonic | TX-55FX700 | 2018 | IPS | 55 | 7 | | 1600 | 60 | 10bit(8bit+FRC) | UHD | Quad | DVB | 3xHDMI(2.0);2xUSB 2.0;1xUSB 3.0 |
| Panasonic | TX-65FX700B | 2018 | IPS | 65 | 7 | | 1600 | 60 | 10bit(8bit+FRC) | UHD | Quad | DVB | 3xHDMI(2.0);2xUSB 2.0;1xUSB 3.0 |
| Panasonic | TX-43FX650B | 2018 | IPS | 43 | 6 | | 1300 | 60 | 10bit(8bit+FRC) | UHD | Quad | DVB | 3xHDMI(2.0);2xUSB 2.0;1xUSB 3.0 |
| Panasonic | TX-49FX650B | 2018 | IPS | 49 | 6 | | 1300 | 60 | 10bit(8bit+FRC) | UHD | Quad | DVB | 3xHDMI(2.0);2xUSB 2.0;1xUSB 3.0 |
| Panasonic | TX-55FX650B | 2018 | IPS | 55 | 6 | | 1300 | 60 | 10bit(8bit+FRC) | UHD | Quad | DVB | 3xHDMI(2.0);2xUSB 2.0;1xUSB 3.0 |
| Panasonic | TX-43FXW654 | 2018 | IPS | 43 | 6 | | 1300 | 60 | 10bit(8bit+FRC) | UHD | Quad | DVB | 3xHDMI(2.0);2xUSB 2.0;1xUSB 3.0 |
| Panasonic | TX-49FXW654 | 2018 | IPS | 49 | 6 | | 1300 | 60 | 10bit(8bit+FRC) | UHD | Quad | DVB | 3xHDMI(2.0);2xUSB 2.0;1xUSB 3.0 |
| Panasonic | TX-55FXW654 | 2018 | IPS | 55 | 6 | | 1300 | 60 | 10bit(8bit+FRC) | UHD | Quad | DVB | 3xHDMI(2.0);2xUSB 2.0;1xUSB 3.0 |
| Panasonic | TX-65FXW655 | 2018 | IPS | 65 | 6 | | 1300 | 60 | 10bit(8bit+FRC) | UHD | Quad | DVB | 3xHDMI(2.0);2xUSB 2.0;1xUSB 3.0 |
| Panasonic | TX-43FX633 | 2018 | IPS | 43 | 6 | | 1300 | 60 | 10bit(8bit+FRC) | UHD | Quad | DVB | 3xHDMI(2.0);2xUSB 2.0;1xUSB 3.0 |
| Panasonic | TX-43FX633E | 2018 | IPS | 43 | 6 | | 1500 | 60 | 10bit(8bit+FRC) | UHD | Quad | DVB | 3xHDMI(2.0);2xUSB 2.0;1xUSB 3.0 |
| Panasonic | TX-49FX633 | 2018 | IPS | 49 | 6 | | 1500 | 60 | 10bit(8bit+FRC) | UHD | Quad | DVB | 3xHDMI(2.0);2xUSB 2.0;1xUSB 3.0 |
| Panasonic | TX-49FX633E | 2018 | IPS | 49 | 6 | | 1500 | 60 | 10bit(8bit+FRC) | UHD | Quad | DVB | 3xHDMI(2.0);2xUSB 2.0;1xUSB 3.0 |
| Panasonic | TX-55FX633 | 2018 | IPS | 55 | 6 | | 1500 | 60 | 10bit(8bit+FRC) | UHD | Quad | DVB | 3xHDMI(2.0);2xUSB 2.0;1xUSB 3.0 |
| Panasonic | TX-55FX633E | 2018 | IPS | 55 | 6 | | 1500 | 60 | 10bit(8bit+FRC) | UHD | Quad | DVB | 3xHDMI(2.0);2xUSB 2.0;1xUSB 3.0 |
| Panasonic | TX-43FX620 | 2018 | IPS | 43 | 6 | | 1500 | 60 | 10bit(8bit+FRC) | UHD | Quad | DVB | 3xHDMI(2.0);2xUSB 2.0;1xUSB 3.0 |
| Panasonic | TX-43FX620E | 2018 | IPS | 43 | 6 | | 1500 | 60 | 10bit(8bit+FRC) | UHD | Quad | DVB | 3xHDMI(2.0);2xUSB 2.0;1xUSB 3.0 |
| Panasonic | TX-43FX623 | 2018 | IPS | 43 | 6 | | 1500 | 60 | 10bit(8bit+FRC) | UHD | Quad | DVB | 3xHDMI(2.0);2xUSB 2.0;1xUSB 3.0 |
| Panasonic | TX-43FX623E | 2018 | IPS | 43 | 6 | | 1500 | 60 | 10bit(8bit+FRC) | UHD | Quad | DVB | 3xHDMI(2.0);2xUSB 2.0;1xUSB 3.0 |
| Panasonic | TX-49FX620 | 2018 | IPS | 49 | 6 | | 1500 | 60 | 10bit(8bit+FRC) | UHD | Quad | DVB | 3xHDMI(2.0);2xUSB 2.0;1xUSB 3.0 |
| Panasonic | TX-49FX620E | 2018 | IPS | 49 | 6 | | 1500 | 60 | 10bit(8bit+FRC) | UHD | Quad | DVB | 3xHDMI(2.0);2xUSB 2.0;1xUSB 3.0 |
| Panasonic | TX-49FX623 | 2018 | IPS | 49 | 6 | | 1500 | 60 | 10bit(8bit+FRC) | UHD | Quad | DVB | 3xHDMI(2.0);2xUSB 2.0;1xUSB 3.0 |
| Panasonic | TX-49FX623E | 2018 | IPS | 49 | 6 | | 1500 | 60 | 10bit(8bit+FRC) | UHD | Quad | DVB | 3xHDMI(2.0);2xUSB 2.0;1xUSB 3.0 |
| Panasonic | TX-55FX620 | 2018 | IPS | 55 | 6 | | 1500 | 60 | 10bit(8bit+FRC) | UHD | Quad | DVB | 3xHDMI(2.0);2xUSB 2.0;1xUSB 3.0 |
| Panasonic | TX-55FX620E | 2018 | IPS | 55 | 6 | | 1500 | 60 | 10bit(8bit+FRC) | UHD | Quad | DVB | 3xHDMI(2.0);2xUSB 2.0;1xUSB 3.0 |
| Panasonic | TX-55FX623 | 2018 | IPS | 55 | 6 | | 1500 | 60 | 10bit(8bit+FRC) | UHD | Quad | DVB | 3xHDMI(2.0);2xUSB 2.0;1xUSB 3.0 |
| Panasonic | TX-55FX623E | 2018 | IPS | 55 | 6 | | 1500 | 60 | 10bit(8bit+FRC) | UHD | Quad | DVB | 3xHDMI(2.0);2xUSB 2.0;1xUSB 3.0 |
| Panasonic | TX-65FX620 | 2018 | IPS | 65 | 6 | | 1500 | 60 | 10bit(8bit+FRC) | UHD | Quad | DVB | 3xHDMI(2.0);2xUSB 2.0;1xUSB 3.0 |
| Panasonic | TX-65FX620E | 2018 | IPS | 65 | 6 | | 1500 | 60 | 10bit(8bit+FRC) | UHD | Quad | DVB | 3xHDMI(2.0);2xUSB 2.0;1xUSB 3.0 |
| Panasonic | TX-65FX623 | 2018 | IPS | 65 | 6 | | 1500 | 60 | 10bit(8bit+FRC) | UHD | Quad | DVB | 3xHDMI(2.0);2xUSB 2.0;1xUSB 3.0 |
| Panasonic | TX-65FX623E | 2018 | IPS | 65 | 6 | | 1500 | 60 | 10bit(8bit+FRC) | UHD | Quad | DVB | 3xHDMI(2.0);2xUSB 2.0;1xUSB 3.0 |
| Panasonic | TX-49FX613 | 2018 | IPS | 49 | 6 | | 1500 | 60 | 10bit(8bit+FRC) | UHD | Quad | DVB | 3xHDMI(2.0);2xUSB 2.0;1xUSB 3.0 |
| Panasonic | TX-49FX613E | 2018 | IPS | 49 | 6 | | 1500 | 60 | 10bit(8bit+FRC) | UHD | Quad | DVB | 3xHDMI(2.0);2xUSB 2.0;1xUSB 3.0 |
| Panasonic | TX-55FX613 | 2018 | IPS | 55 | 6 | | 1500 | 60 | 10bit(8bit+FRC) | UHD | Quad | DVB | 3xHDMI(2.0);2xUSB 2.0;1xUSB 3.0 |
| Panasonic | TX-55FX613E | 2018 | IPS | 55 | 6 | | 1500 | 60 | 10bit(8bit+FRC) | UHD | Quad | DVB | 3xHDMI(2.0);2xUSB 2.0;1xUSB 3.0 |
| Panasonic | TX-43FX600 | 2018 | IPS | 43 | 6 | | 1500 | 60 | 10bit(8bit+FRC) | UHD | Quad | DVB | 3xHDMI(2.0);2xUSB 2.0;1xUSB 3.0 |
| Panasonic | TX-43FX600B | 2018 | IPS | 43 | 6 | | 1500 | 60 | 10bit(8bit+FRC) | UHD | Quad | DVB | 3xHDMI(2.0);2xUSB 2.0;1xUSB 3.0 |
| Panasonic | TX-43FX600E | 2018 | IPS | 43 | 6 | | 1500 | 60 | 10bit(8bit+FRC) | UHD | Quad | DVB | 3xHDMI(2.0);2xUSB 2.0;1xUSB 3.0 |
| Panasonic | TX-43FX603 | 2018 | IPS | 43 | 6 | | 1500 | 60 | 10bit(8bit+FRC) | UHD | Quad | DVB | 3xHDMI(2.0);2xUSB 2.0;1xUSB 3.0 |
| Panasonic | TX-43FX603E | 2018 | IPS | 43 | 6 | | 1500 | 60 | 10bit(8bit+FRC) | UHD | Quad | DVB | 3xHDMI(2.0);2xUSB 2.0;1xUSB 3.0 |
| Panasonic | TX-49FX600 | 2018 | IPS | 49 | 6 | | 1500 | 60 | 10bit(8bit+FRC) | UHD | Quad | DVB | 3xHDMI(2.0);2xUSB 2.0;1xUSB 3.0 |
| Panasonic | TX-49FX600B | 2018 | IPS | 49 | 6 | | 1500 | 60 | 10bit(8bit+FRC) | UHD | Quad | DVB | 3xHDMI(2.0);2xUSB 2.0;1xUSB 3.0 |
| Panasonic | TX-49FX600E | 2018 | IPS | 49 | 6 | | 1500 | 60 | 10bit(8bit+FRC) | UHD | Quad | DVB | 3xHDMI(2.0);2xUSB 2.0;1xUSB 3.0 |
| Panasonic | TX-49FX603 | 2018 | IPS | 49 | 6 | | 1500 | 60 | 10bit(8bit+FRC) | UHD | Quad | DVB | 3xHDMI(2.0);2xUSB 2.0;1xUSB 3.0 |
| Panasonic | TX-49FX603B | 2018 | IPS | 49 | 6 | | 1500 | 60 | 10bit(8bit+FRC) | UHD | Quad | DVB | 3xHDMI(2.0);2xUSB 2.0;1xUSB 3.0 |
| Panasonic | TX-49FX603E | 2018 | IPS | 49 | 6 | | 1500 | 60 | 10bit(8bit+FRC) | UHD | Quad | DVB | 3xHDMI(2.0);2xUSB 2.0;1xUSB 3.0 |
| Panasonic | TX-55FX600 | 2018 | IPS | 55 | 6 | | 1300 | 60 | 10bit(8bit+FRC) | UHD | Quad | DVB | 3xHDMI(2.0);2xUSB 2.0;1xUSB 3.0 |
| Panasonic | TX-55FX600B | 2018 | IPS | 55 | 6 | | 1300 | 60 | 10bit(8bit+FRC) | UHD | Quad | DVB | 3xHDMI(2.0);2xUSB 2.0;1xUSB 3.0 |
| Panasonic | TX-55FX600E | 2018 | IPS | 55 | 6 | | 1300 | 60 | 10bit(8bit+FRC) | UHD | Quad | DVB | 3xHDMI(2.0);2xUSB 2.0;1xUSB 3.0 |
| Panasonic | TX-55FX603 | 2018 | IPS | 55 | 6 | | 1500 | 60 | 10bit(8bit+FRC) | UHD | Quad | DVB | 3xHDMI(2.0);2xUSB 2.0;1xUSB 3.0 |
| Panasonic | TX-55FX603E | 2018 | IPS | 55 | 6 | | 1500 | 60 | 10bit(8bit+FRC) | UHD | Quad | DVB | 3xHDMI(2.0);2xUSB 2.0;1xUSB 3.0 |
| Panasonic | TX-65FX600 | 2018 | IPS | 65 | 6 | | 1300 | 60 | 10bit(8bit+FRC) | UHD | Quad | DVB | 3xHDMI(2.0);2xUSB 2.0;1xUSB 3.0 |
| Panasonic | TX-65FX600B | 2018 | IPS | 65 | 6 | | 1300 | 60 | 10bit(8bit+FRC) | UHD | Quad | DVB | 3xHDMI(2.0);2xUSB 2.0;1xUSB 3.0 |
| Panasonic | TX-65FX600E | 2018 | IPS | 65 | 6 | | 1300 | 60 | 10bit(8bit+FRC) | UHD | Quad | DVB | 3xHDMI(2.0);2xUSB 2.0;1xUSB 3.0 |
| Panasonic | TX-65FX603 | 2018 | IPS | 65 | 6 | | 1500 | 60 | 10bit(8bit+FRC) | UHD | Quad | DVB | 3xHDMI(2.0);2xUSB 2.0;1xUSB 3.0 |
| Panasonic | TX-65FX603B | 2018 | IPS | 65 | 6 | | 1500 | 60 | 10bit(8bit+FRC) | UHD | Quad | DVB | 3xHDMI(2.0);2xUSB 2.0;1xUSB 3.0 |
| Panasonic | TX-65FX603E | 2018 | IPS | 65 | 6 | | 1500 | 60 | 10bit(8bit+FRC) | UHD | Quad | DVB | 3xHDMI(2.0);2xUSB 2.0;1xUSB 3.0 |
| Panasonic | TX-24FS503 | 2018 | IPS | 24 | 5 | | 800 | | 8bit | HD | Quad | DVB | 2xHDMI(1.4);2xUSB 2.0; |
| Panasonic | TX-24FS503E | 2018 | IPS | 24 | 5 | | 800 | | 8bit | HD | Quad | DVB | 2xHDMI(1.4);2xUSB 2.0; |
| Panasonic | TX-32FS503 | 2018 | IPS | 32 | 5 | | 800 | | 8bit | HD | Quad | DVB | 2xHDMI(1.4);2xUSB 2.0; |
| Panasonic | TX-32FS503E | 2018 | IPS | 32 | 5 | | 800 | | 8bit | HD | Quad | DVB | 2xHDMI(1.4);2xUSB 2.0; |
| Panasonic | TX-40FS503 | 2018 | IPS | 40 | 5 | | 800 | | 8bit | Full HD | Quad | DVB | 2xHDMI(1.4);2xUSB 2.0; |
| Panasonic | TX-40FS503E | 2018 | IPS | 40 | 5 | | 800 | | 8bit | Full HD | Quad | DVB | 2xHDMI(1.4);2xUSB 2.0; |
| Panasonic | TX-49FS503 | 2018 | IPS | 49 | 5 | | 800 | | 8bit | Full HD | Quad | DVB | 2xHDMI(1.4);2xUSB 2.0; |
| Panasonic | TX-49FS503E | 2018 | IPS | 49 | 5 | | 800 | | 8bit | Full HD | Quad | DVB | 2xHDMI(1.4);2xUSB 2.0; |
| Panasonic | TX-32FS400 | 2018 | IPS | 32 | 4 | | 600 | | 8bit | HD | Quad | DVB | 2xHDMI(1.4);2xUSB 2.0; |
| Panasonic | TX-32FS400E | 2018 | IPS | 32 | 4 | | 600 | | 8bit | HD | Quad | DVB | 2xHDMI(1.4);2xUSB 2.0; |
| Panasonic | TX-32FS403 | 2018 | IPS | 32 | 4 | | 800 | | 8bit | HD | Quad | DVB | 2xHDMI(1.4);2xUSB 2.0; |
| Panasonic | TX-32FS403E | 2018 | IPS | 32 | 4 | | 800 | | 8bit | HD | Quad | DVB | 2xHDMI(1.4);2xUSB 2.0; |
| Panasonic | TX-40FS400 | 2018 | VA | 40 | 4 | | 600 | | 8bit | Full HD | Quad | DVB | 2xHDMI(1.4);2xUSB 2.0; |
| Panasonic | TX-40FS400E | 2018 | VA | 40 | 4 | | 600 | | 8bit | Full HD | Quad | DVB | 2xHDMI(1.4);2xUSB 2.0; |
| Panasonic | TX-40FS403 | 2018 | VA | 40 | 4 | | 800 | | 8bit | Full HD | Quad | DVB | 2xHDMI(1.4);2xUSB 2.0; |
| Panasonic | TX-40FS403E | 2018 | VA | 40 | 4 | | 800 | | 8bit | Full HD | Quad | DVB | 2xHDMI(1.4);2xUSB 2.0; |