New technologies and general trends of TVs 2010-2020
Every year, manufacturers present something new on TVs. Of course not always, the new features of TVs are really something new. There are only a few real revolutionary discoveries that allowed TVs to go to higher levels, namely:
Global discoveries that allowed TVs to move to a new level
The invention of color television
Transition from TVs with picture tubes to flat screens.
Invention and transition to digital television.
TV Integration with the World Wide Web
The invention of new screens, which allowed us to show a more beautiful picture of OLED, QLED screens.
These are the main steps that TVs went through in the process of improving image display. Of course, there are secondary discoveries and inventions that have been applied in televisions; they somehow affect the quality of the image display.
Since 2010, there have been significant changes in the production of televisions. The crisis in the production of TVs occurred in 2012-2014. Despite the increased demand for new televisions, there are also many companies producing fairly cheap televisions. This made the TV business unprofitable. During this period, companies such as Philips, Toshiba, Sharp, Grundig left the TV production market. By licensing your brands to other TV companies.
A brief overview of the new technologies and capabilities of TVs 2010-2020
2010 – USB ports appeared on TVs, which made it possible to watch videos directly from a flash drive. To view video from other devices, HDMI ports are installed.
2011 – connecting the TV to the Internet, first only a premium model. In subsequent years, the port for connecting to the Internet became the norm.
2012 – the ability to view 3D images on a TV.
2013 – mass production of TVs with the function of viewing 3D images
2014 – release of TVs with OLED screens, as well as LG curved screen TVs. Improvement of LED screens the beginning of the production of televisions with quantum dot screens Samsung leader.
2015 – UHD TVs, 4K TVs
2016 – HDR support on TVs. Refusal of 3D. The appearance of screens with a color depth of 10 bits, which allowed to show about 1 billion color shades.
2017 – Enhanced HDR support for dynamic HDR.
2018 – Software Improvement, Release of 8K TVs.
2019 – Beginning of the installation of HDMI standard 2.1 ports on TVs; the ability to receive UHD video via HDMI at a frame rate of up to 120 per second. The development of online services and the use of TV services Google, Alexa. Apple Start of production of modular TVs using micro LED technology.
2020 – Further refinement of existing technologies.
Description of technical improvements to TVs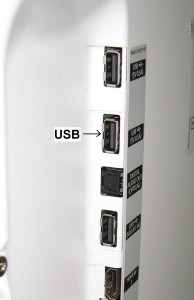 Installing USB and HDMI ports in TVs
The presence of USB, HDMI ports, a TV began to be used not only for receiving terrestrial television, it became possible to connect game consoles, digital video players, a computer to it. You can also connect flash drives to the TV.
Connect your TV to the Internet
Connecting the TV to the Internet is a really big step forward, but the clumsy control of the browser and the pain of typing with a standard remote control for text is very inconvenient. To simplify the control of the TV, remote controls such as Smart, Magic, etc. are developed. You can control the TV using a smartphone.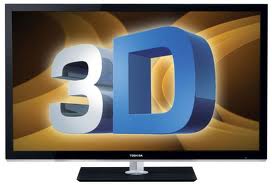 3D television
3D advertised toy – quite a lot of buyers at first chose a TV because of this function, but gradually came to understand that 3D was unnecessary. Interestingly, manufacturers analysts saw the sunset 3D in full swing. For example, 3D in the United States was not popular, since most US residents watch new 3D movies in a movie theater. In the USA, 3D TVs are premium 8 and 9 series TVs. Having passed the 3-year 3D boom, it has faded into the background. And in the end, the production of 3D TVs is discontinued.
Curved TVs and TVs with OLED, QLED screens
Curved TVs and TVs with OLED, QLED screens, picture quality is much better. Gradually getting rid of shortcomings and cheaper, such televisions are increasingly gaining market share.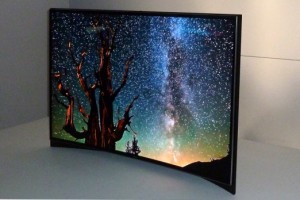 Curved screens are produced, but could not take a dominant position in the market. You can also watch a flat-screen TV.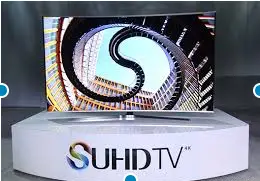 UHD and 8K TVs
UHD TVs, at first manufacturers began to produce such screens, later they began to shoot video with such a resolution. In this case, iron makers encouraged video makers to make films with higher screen resolutions. If 4K is a step forward, then there is 8K, but it's not particularly popular. The reason is the cost of the TV. And recent studies have shown that 80% of viewers do not see the difference between 4K and 8K.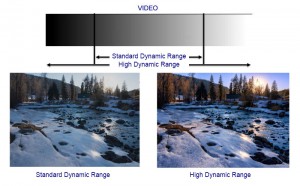 HDR on TVs
HDR, since 2016, HDR technology has been steadily advancing, HDR has already been on TVs since 2012 (for example, Sony). For normal operation of the TV in HDR mode, one of the main conditions is the transfer of video captured using HDR. The technology has become more widespread in the gaming segment. New films are also filmed with HDR. But since 2019, the technology has almost not been advertised, as it is in almost all TVs.
Televisions, like other electronics, have so far reached the pinnacle of improvements, for a better transition to something new, a breakthrough in technology is needed, and this takes time.