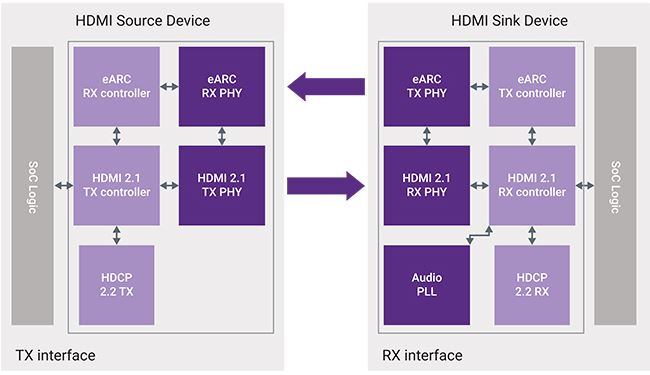 Can I expect a software upgrade of HDMI 2.0 ports to 2.1
Many users of TVs and monitors are interested in the question of whether the manufacturers will release a software update that will make the HDMI 2.0 port an HDMI 2.1 port and I can use new features like:
Dynamic HDR metadata (SMPTE ST 2094)
Enhanced audio return channel (eARC)
Variable Refresh Rate (VRR)
Quick Media Switching (QMS)
Quick Frame Transport (QFT)
Auto Low Latency Mode (ALLM)
Display Stream Compression (DSC)
Upgrading HDMI 2.0 Port to HDMI 2.1
No, software upgrade of the HDMI 2.0 port to HDMI 2.1 is not possible. The reason is that the HDMI port is not just a connector. In front of the port is a controller that receives and encodes video in the HDMI OUT ports or receives and decodes in the HDMI IN ports.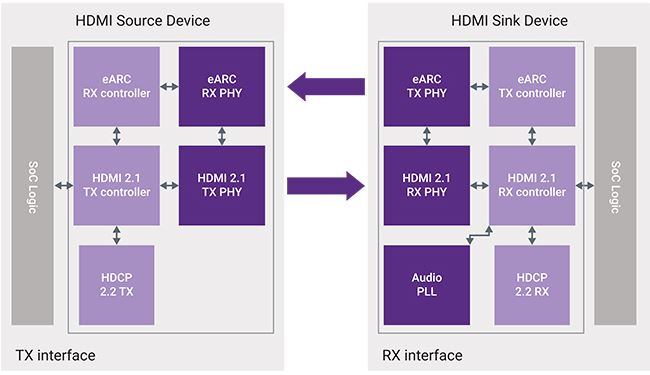 For the HDMI 2.1 standard, a special encoding algorithm is used, including for the transfer of additional information. For the TV to support the HDMI 2.1 standard, it is necessary that the appropriate controller is installed in the TV that can receive and decode the HDMI 2.1 standard. The TV processor and operating system process the already decoded HDMI signals by the controller. If the TV has an HDMI 2.0 port installed, it will only receive information in accordance with the 2.0 standard. and will not process additional information.
To reduce the cost of HDMI ports, some manufacturers order the manufacture of HDMI ports not of a standard layout, for example, an HDMI 2.0 video decoder, but there is a built-in eARC controller.