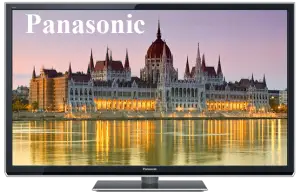 Despite the fact that Panasonic has been producing television sets for a very long time. The question of who makes the TVs seems not entirely appropriate, but nevertheless it is not so. Many companies turned their brands over to other companies and stopped producing televisions.
Panasonic – switched to a mixed model for the production of TVs, some models of TVs are produced by other companies according to the outsourcing scheme. A part is made at the enterprises of Panasonic.
Screens in Panasonic TVs
Until 2016, Panasonic manufactured displays for its TVs in its own factory, which was part of Panasonic Liquid Crystal Display Co., Ltd. In 2016, the company decided to stop the production of panels for TVs. Panasonic announced that due to the unprofitable production of television displays and increased competition from Chinese and Taiwanese companies, a decision was made to stop production. In fact, this means that the production quality of television panels, for example by BOE or AU Optronics, is commensurate with the quality of production of their own screens. At least visually.
Therefore, since 2017, Panasonic TVs have screens manufactured by other companies. And in 2019, Panasonic decided to completely close Panasonic Liquid Crystal Display Co., Ltd, this will happen in 2021. Panasonic plans to focus more on manufacturing equipment for the industry.
Where are Panasonic TVs manufactured?
Production of Panasonic TVs in Russia
Panasonic TVs in Russia are manufactured by TPV using an outsourcing scheme. TPV also bought a Philips TV brand license. The assembly plant is located in the village of Shushary. At this enterprise, only entry-level televisions are assembled. Televisions made in Russia are offered for the domestic market of Russia, can be delivered to nearby countries.
Panasonic TV production in Turkey
Panasonic orders the production of televisions from the Turkish concern Vestel. These are mainly entry-level televisions. Vestel-made televisions are shipped to Africa, and some models may go on sale in other countries.
Panasonic TV factory in Pilsen Czech Republic
The Pilsen TV factory provides European countries with televisions. LED and OLED TVs are assembled at the factory. This is a Panasonic factory, in addition to TVs, the factory also produces Blu-ray players, and since 2018, a line for the production of heat pumps and air conditioners has been opened.
Panasonic TV factory in Mexico
In Mexico, Panasonic manufactures televisions for Latin America and Canada, about 20% of the manufactured televisions are sold domestically in Mexico. There was information that Panasonic would sell a factory in Mexico, but in the end, the production of televisions continued in Mexico. But in smaller volumes since Panasonic does not sell its TVs in the United States. The factory also produces audio equipment. According to information in the press for the American continent, about 300,000 TV sets are produced per year.
Panasonic TV Factory in China
In China, Panasonic manufactured TVs until 2016. Due to the financial crisis in the company and difficult competition with Chinese manufacturers. It was decided to close factories in China. For the Chinese market, it was decided to produce TVs according to the outsourcing scheme.
Panasonic TV Factory in Malaysia
In Malaysia, there are about 20 Panasonic enterprises, as well as research centers. Televisions manufactured in Malaysia are sold in Africa, Asia, the Middle East, Japan and Australia. In Malaysia, the main production of components and assembly of finished products is concentrated.
Panasonic TV Factory in India
Panasonic also has a factory in India in Noida, and manufactures televisions for the Indian domestic market.