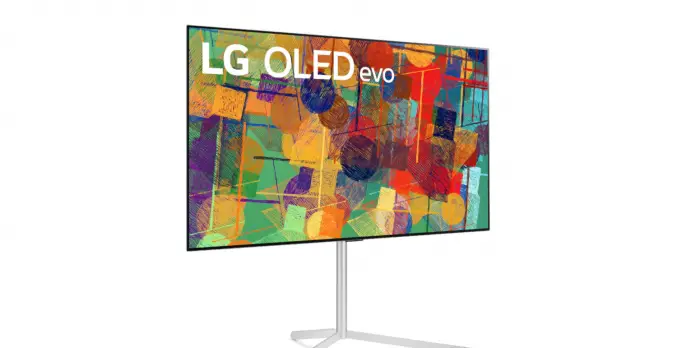 In 2021 LG has introduced the new OLED Evo displays. The company claims that this technology can improve the user experience and the picture quality. In this article, we would explain this technology and its difference from the previous OLED screens.
Why New LG TV OLED Evo Displays Are Better than OLED?
The new OLED EVO screens are better because they have increased brightness, if the standard OLED displays had a typical brightness of 800 lumens, but the new OLED EVO screens will have a brightness of 20% higher, about 1000 lumens.
If speak in common words, there's nothing extremely complicated in making display more bright. OLED displays are made of organic materials and their brightness depends on the voltage routed to them. However, the higher voltage – the lower lifespan, so the problem is to find the balance of voltage and brightness in order to maximize both brightness and the lifespan.
LG has solved this problem by using OLED materials supplied by DuPont. The company was testing them for around a year and finally recognized them as more promising. I would remind, that previously LG was using OLED components supplied by Idemitsu Japan.
You may notice, that in some smartphones or tablets, the most common display problem is screen color change with the appearance of a red tint. This happens due to the blue OLED material aging and a decrease in the blue color brightness, as the blue OLED elements have the lowest lifespan.
DuPont solved this problem with using heavy hydrogen Deuterium instead of common hydrogen. This helped company to increase the lifespan of blue OLED elements and allowed to route higher voltage. That, in the next turn, allowed LG to create OLED Evo displays with increased brightness.
I can note that the expected lifetime for OLED Evo displays hasn't changed, but displays become more bright compared to the previous generations screens.
LG TVs with OLED Evo Displays
LG has shown its G1 TVs with OLED Evo displays on CES 2021, so we can say for sure that these TVs would have such displays. Also, we can assume that LG would correct its TV range, so some other TVs can also get new displays. There's no info on whether other companies like Sony would get such displays, but I think that other companies would be also interested in such technology, especially if it would prove to be good.
Also, if everything would be okay with the new OLED Evo displays, LG will replace all OLED displays with OLED Evo in the near future (possibly as early as 2022).
Information get via: Thelec.KR