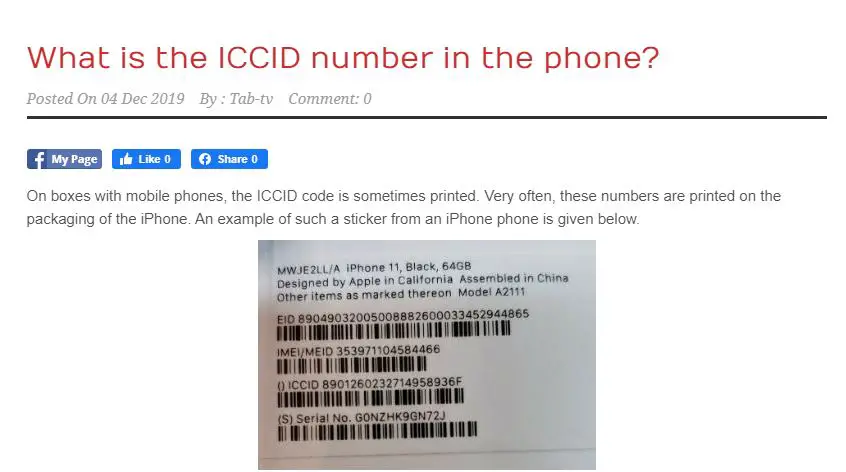 On boxes with mobile phones, the ICCID code is sometimes printed. Very often, these numbers are printed on the packaging of the iPhone. An example of such a sticker from an iPhone phone is given below.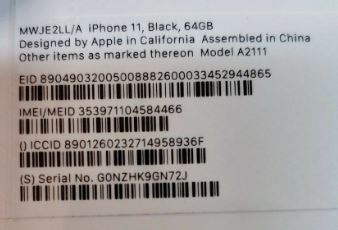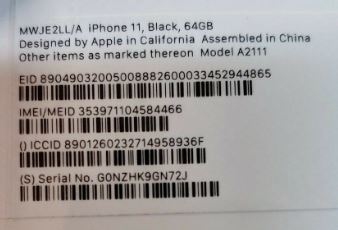 ICCID number what does it mean
ICCID is a SIM card number that can be supplied with the phone. ICCID (Integrated Circuit Card IDentifier). A sim card is a (subscriber identity module) or (subscriber identification module). The ICCID number is unique to each SIM card.
Why is the ICCID number used?
ICCID is needed by mobile operators to determine which network to connect the subscriber to. Let's explain how it works. You have inserted the SIM card into the phone. The phone searches for available mobile networks, the phone passes the identification code to the operator. The identification code is generated by the SIM card using the ICCID code. Having received the identification code, the mobile operator determines the subscriber and his rights to work on the network.
Then the algorithm adopted in a certain country works. If the sim card is not on this network, but the sim card operator is from the same country, then the subscriber will be provided with a limited service, for example, the ability to call only emergency services. If the subscriber's ICCID corresponds to the mobile network, then the operator opens access to calls, the Internet, etc. If the operator determines that this is a subscriber from another country and the operator has an agreement on the provision of services to subscribers of different countries. The phone will be registered on the network and roaming tariffs will be provided to the subscriber.
Why phones are sold with Sim cards
Many manufacturers have signed a contract with mobile operators. The mobile operator orders the production of phones adapted to a particular network and with a tariff for services. Such phones can cost much cheaper, since the operator returns to the manufacturer a part of the money received from the user. The buyer is invited to buy a phone much cheaper but also conclude a contract for example for 1 year, to use the services of a mobile operator with a monthly subscription fee. For convenience, a SIM card is inserted into the boxes with such phones at the factory. Such phones are usually sold by mobile operators in their stores.
What information is encoded in the ICCID number
Consider, for example, ICCID code 8901260232714958936F
89 is an industry identifier; 89 means a product for telecommunication networks.
012 – the country code usually matches the country phone code.
60 is the code of the mobile operator in a specific country.
232714958936F – Sim card number, it does not have a single meaning, each operator individually.
ICCID – a unique SIM card identifier, required for authorization of a subscriber in a mobile network.