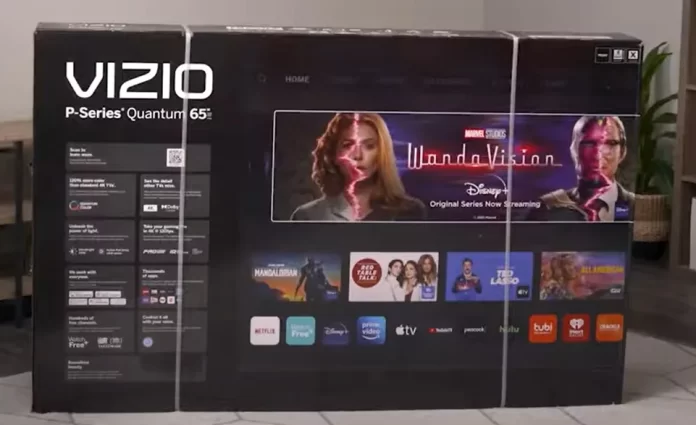 Here's what you should know if you've decided to buy a TV and noticed the Vizio brand. Vizio is registered in the United States and owns the Vizio brand. It is one of the largest TV companies in the North American market. But while Vizio claims to be an American TV sales company, it operates as a sales and service company. Third-party manufacturers, OEMs, and ODMs manufacture all televisions on behalf of Vizio. Vizio itself does not have its factories. However, according to statistics provided by statista.com, Vizio was the third-largest TV supplier in the U.S. in 2020, with a 13 percent share of the TV market. Since 2017, however, Vizio has lost more than half of the TV market to other manufacturers. Vizio's main competitor is China's TCL, actively capturing North American market share.
Who owns Vizio
According to the Chinese website https://baike.baidu.com/item/Vizio, the primary owners of Vizio, in addition to its founders, are China AmTRAN Technology Co Ltd, a manufacturer of ODM and OEM TVs, also has display factories, owns 23% of the shares. Another Vizio shareholder, Hon Hai Precision Industry Co, Ltd (Foxconn brand name), holds about 8% of the shares through its companies, source www.ledinside.com. The investment in the companies has made it possible to guarantee the supply of components and production of Vizio TVs at the technological sites of these companies.
Where are Vizio TVs made
Where is Vizio made: Vizio TVs are mainly assembled in China and Mexico. The leading supplier of TVs is AmTRAN; about half of Vizio's TVs are manufactured in the company's factories in China. TVs for Vizio are also assembled and supplied by Foxconn, which has assembly plants in Mexico. Other companies may also manufacture some TV models. You should know that all Vizio products are completely developed and manufactured in China, or components are manufactured in China and assembled in Mexico. At first glance, there's nothing unusual about that; OEMs make the same iPhone. But there are some nuances for Vizio, which I will explain further below.
Vizio TV manufacturing plants in China
AmTran Technology Ltd manufactures Vizio TVs in China. It is a Taiwanese company with component manufacturing and assembly plants located in Raken, Suzhou, China.
AmTran offers its customers the development of TV sets (ODM), which means that the company develops new models of TV sets by itself, taking into account the wishes of the customer. Produced TV sets are delivered to the customer under the Vizio brand. It should be noted that AmTram is the leading supplier of TV sets for Vizio.
Production of Vizio TVs in Mexico
TV assembly plants in Tijuana, Mexico, assemble TVs from off-the-shelf components. Some Vizio televisions are made in Mexico and are manufactured by Foxconn in their plant.
What you need to know about a Vizio TV
You have to understand the following, Vizio is mostly budget TVs, the company has a very aggressive pricing policy, and you go into a store and see a Vizio TV for $398 and a Samsung next to it for $577. You might think, oh, I'll save almost $200. But there's no such thing as the same TV class being priced so differently. It's all about the components. The Vizio has a cheaper display, look at the thickness of the TV, and you'll understand.