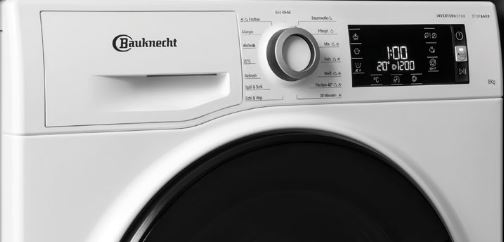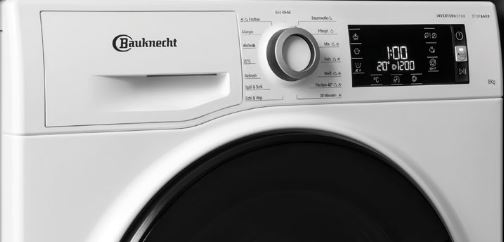 Bauknecht is a former German brand of home appliances. Since 2012, all Bauknecht home appliances are developed and manufactured by Whirlpool.
Bauknecht is originally a German company, in 1982 it was declared bankrupt due to financial problems. The liquidator company, which carried out the bankruptcy of Bauknecht, reached an agreement with Philips to take over Bauknecht as a subsidiary. In 1989, the company was sold to Whirlpool Corporation.
Whirlpool retained the Bauknecht brand and Bauknecht Hausgeräte GmbH continued to produce household appliances, but production was gradually moved from Germany to other countries to reduce costs. In 2012, all factories in Germany which produced Bauknecht home appliances were closed. Production of Bauknecht home appliances was transferred to Whirlpool factories in Poland, Italy, France (until 2017) and Slovakia. In 2015, the Bauknecht center for new product development in Germany was closed. Since 2015, Bauknecht is the operating company of the Bauknecht brand, with only sales, marketing and service support. All products are manufactured by Whirlpool
Where to produce home appliances Bauknecht
At the moment, all Bauknecht home appliances are manufactured at Whirlpool factories. We can say that from the company Bauknecht, there is only the brand.
Where now, all Bauknecht home appliances are produced. The main assembly sites are located in Poland and Italy. To minimize costs, it is clear that Whirpool and Bauknecht products have the same components. This organization of production is cheaper, one assembly line at the factory assembled Whirlpool home appliances, another assembly line, the same factory produces Bauknecht home appliances. In modern conditions, companies try to minimize costs at all stages, from development to assembly.
Plants where Bauknecht home appliances are assembled
Poland – the Whirlpool factory in Poland produces refrigerators, freezers, dishwashers, dryers for linen brand Bauknecht.
France – until 2017, the Whirlpool plant in Amiens was located in France, where Bauknecht dryers were assembled, but after the opening of a new plant in Poland, production was curtailed. Attempts to maintain the plant were unsuccessful and in 2019 the plant was finally shut down.
Italy – historically, there are many Whirlpool factories in Italy. Italy produces the following products Bauknecht, washing machines, hoods, built-in fridges, hobs, ovens, built-in microwave ovens.
Slovakia – Bauknecht washing machines are produced in Slovakia.