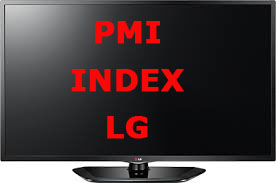 LG in June 2015 suddenly changed the virtual index of image quality if earlier it was called MCI (Motion Clarity Index) index improved movement and originally denoted in Hertz but then disappeared hertz designation because it absolutely does not correspond to the realities. First 2015 TV also had MCI index in June but LG took away the index and MCI introduced the PMI index of image enhancement Picture Mastering Index.
The difference between these indices and MCI PMI really nothing, no one knows how these indices are calculated and what they really stand for. But you can say this previous index has a maximum value of about 1000 units, a new index has a value of up to 2000 units.
The transition to a new type of index called only by the desire to sell more equipment manufacturer. Of course the buyer will pay attention to a model with a higher index.