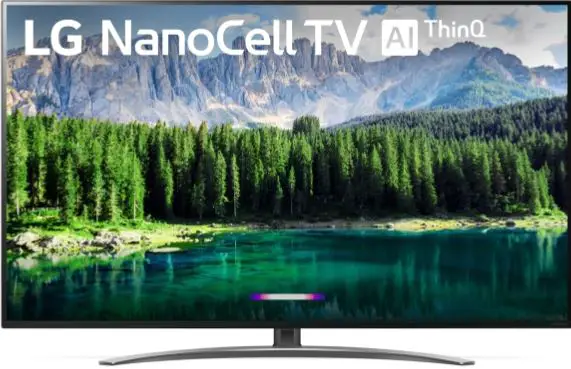 LG TV noise reduction mean explained
LG TV have announced a four-stage noise reduction technology. According to the logic of the average person, noise reduction is good, and 4 stages are very good. LG explains these 4 stages of noise reduction as follows.
1 stage of noise reduction – reduction of spatial noise.
2 noise reduction level – temporary noise reduction
3 noise reduction level – image contour reduction
4 noise reduction stage – final reduction of the image contour.
Now some general information about noise in digital video. You should know that there is no such thing as noise in digital video, it just doesn't exist. The concept of noise in video came from analog television, which was really exposed to external influences and the video created noise (noise on the screen). There is no noise on today's TVs when displaying digital video. So what kind of noise is LG talking about? It is very simple, everyone is accustomed to the fact that if the screen has poor video quality, then noise is to blame. Therefore, the concept of noise in video is more understandable than other names.
Noise Reduction TV
When digitizing video, the stronger the video is compressed, special codecs are used to compress the information, the faster the video can be transferred. As a result, the more the file is compressed, the more image artifacts can appear on the screen. The most noticeable are encoding errors, inconsistent color transitions and "ghosting" around image objects. Quad Step Noise Reduction corrects errors that occur during video encoding. To correct errors that occur during data compression, special built-in software has been developed to process video before it is displayed on the screen. As a rule, artifacts that occur during compression are permanent, so you can develop an algorithm to correct common errors. The TV has an additional video processing program that has a special algorithm to reduce image artifacts. The program may have several stages of image correction, here in this case LG means that the image before being displayed on the screen will be further processed in the program and four stages of video processing are laid down.
You should know that the quality of digital video depends very much on the original file that was compressed for transmission to the TV. Codec developers are constantly improving the quality of video compression, and new digital video transmission technologies and high Internet speeds allow less compressed files to be transmitted, which has a good effect on video quality.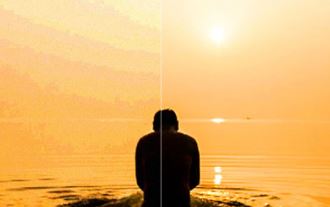 How Quad Step Noise Reduction works on LG TV
LG TVs with more powerful processors, such as A7, A9, are OLED and NanoCell series TVs. An advanced program has been developed to correct typical errors that occur during video encoding. When video is displayed, the software analyzes possible errors and if they are found, the image is corrected. Quad Step Noise Reduction can be turned on or off in the TV settings. Quad Step Noise Reduction is useless when watching high quality video encoded by modern codecs with high quality video digitization.