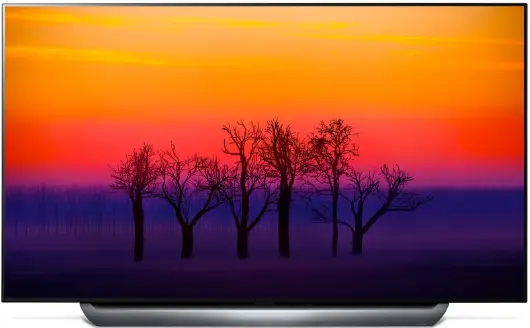 LG TV OLED C8 vs C9 what is the difference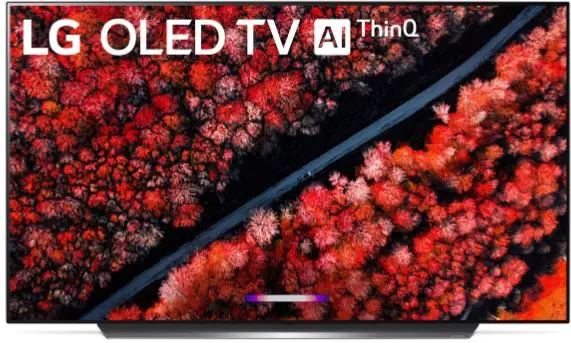 LG presented the technical specifications of the 2019 OLED C9 Series TV. Compare what the differences between the two TVs with a series of C, namely the TV model OLED C9 (2019) vs OLED C8 (2018)
Changes affected only the design and software. In more detail the differences between the models are presented in the table.
LG TV C9 vs C8 comparison
The processor is one of the main differences, LG announced that a new a9 processor (a9 Gen 2 Intelligent Processor) of the second generation was installed on the C9 TV. Is it really unknown? LG does not disclose the specifications of processors for televisions.
Alexa – in 2019, the support of the voice assistant of the Alexa service from Amazon has been added to the C9 model.
OS – updated software to Web OS 4.5
Bluetooth – a new version 5.0 has been installed, C8 has been installed on TV 2018 version 4.2. This makes it possible to use new devices with support for version 5.0.
HDMI- on 2019 TVs. HDMI 2.1 standard ports. Installing new ports increases the capabilities of the TV according to the capabilities of the 2.1 standard, but the second device must also support this standard. HDMI standard 2.1 allows you to transfer UHD video uncompressed up to 144 frames per second, 240 frames in compressed form, the new standard of the reverse audio channel EARC, dynamic HDR and other innovations in accordance with the HDMI 2.1 standard
If you don't particularly pay attention to the processor, then the changes are not large and according to their characteristics (image quality), the C9 and C8 TVs are comparable. For gamers who plan to use the TV as a monitor, the HDMI standard gives advantages, but we must not forget about the need to purchase a new HDMI cable and an HDMI 2.1 response device.
LG OLED C8 vs C9
|   | LG OLED C9 (2019) | differences | LG OLED C8 (2018) |
| --- | --- | --- | --- |
| | | | |
| screen | | | |
| Screen Size inch | 55, 65, 77 | | 55, 65, 77 |
| Screen Size real | 54.6", 64.5", 76.5" | | 54.6", 64.5", 76.5" |
| Style | Flat Panel | | Flat Panel |
| Resolution | 3,840 x 2,160 | | 3,840 x 2,160 |
| screen bit | 10bit | | 10bit |
| type screnn | WRGB | | WRGB |
| screen technology | OLED | | OLED |
| Backlighting | No | | No |
| Dimming Technology | Pixel Level Dimming | | Pixel Level Dimming |
| Video | | | |
| refresh rate | 120 | | 120 |
| Color | Intense Color, Billion Rich Colors, Advanced Color Enhancer, True Color Accuracy Pro | | Intense Color Billion Rich Colors, Advanced Color Enhancer, True Color Accuracy Pro |
| Contrast | Object Depth Enhancer, Ultra Luminance Pro | | Object Depth Enhancer, Ultra Luminance Pro |
| Clarity | Quad Step Noise Reduction, Frequency Based Sharpness Enhancer | | Quad Step Noise Reduction, Frequency Based Sharpness Enhancer |
| Recolution Upscaler | 4K Upscaler | | 4K Upscaler |
| HDR (High-Dynamic Range) | 4K Cinema HDR (Dolby VisionВ®, HDR10, HLG), HDR Dynamic Tone Mapping Pro | | 4K Cinema HDR (Dolby VisionВ®, HDR10, HLG), HDR Dynamic Tone Mapping Pro |
| Picture Processor | a9 Gen 2 Intelligent Processor | ✅❗ | a9 Intelligent Processor |
| AI TV | | | |
| LG ThinQ AI | Yes | | Yes |
| Google Assistant | Yes | | Yes |
| Alexa | Yes | ✅ | devise sold separately |
| Google Home Compatible | Yes | ✅ | devise sold separately |
| Amazon Alexa Compatible | Yes | ✅ | devise sold separately |
| Intelligent Voice Recognition | Yes | | Yes |
| SMART TV | | | |
| OS | Web OS 4.5 | ✅ | Web OS 4.0 |
| Remote control | Magic Remote Control | | Magic Remote Control |
| LG Content Store | Yes | | Yes |
| Web Browser | Yes | | Yes |
| Audio | | | |
| Dolby | Yes | | Yes |
| DTS | Yes | | Yes |
| Sound Output | 40W (20W Woofer) | | 40W (20W Woofer) |
| Woofer | Yes | | Yes |
| Speaker Type | 2.2CH | | 2.2CH |
| Bluetooth Audio Playback | Yes | | Yes |
| LG Sound Sync | Yes | | Yes |
| Game Mode | Yes | | Yes |
| CONNECTIVITY | | | |
| Wi-Fi | Yes | | Yes |
| Bluetooth | Yes Version 5.0 | ✅❗ | Yes Version 4.2 |
| IP Control | Yes | | Yes |
| HDMI-CEC (Simplink) | Yes | | Yes |
| Smart Phone Connectivity | Yes | | Yes |
| HDMI | 4 (ver 2.1) | ✅❗ | 4 (ver 2.0) |
| Audio Return Channel Support (ARC) | Yes | | Yes |
| USB | 3 | | 3 |
| Ethernet | Yes | | Yes |
| RF In (Terrestrial/Cable) | Yes | | Yes |
| RF In (Satellite Input) | Yes | | Yes |
| Digital Audio Out (Optical) | Yes | | Yes |
| Digital Broadcasting US | ATSC/ClearQAM | | ATSC/ClearQAM |
| Digital Broadcasting Europe | DVB T/T2/C/S/S2 | | DVB T/T2/C/S/S2 |
| Analog Tuner | Yes | | Yes |