What is Samsung Multiroom Link
The specifications on Samsung TVs include Multiroom Link support.
Samsung Multiroom Link is a program developed by Samsung that is installed in televisions, a computer, and a phone and can connect acoustics with devices for transmitting audio files via WiFi from a host device that acts as a source and various speakers in the house into a single network. Note: All devices must be manufactured by Samsung and support Samsung Multiroom.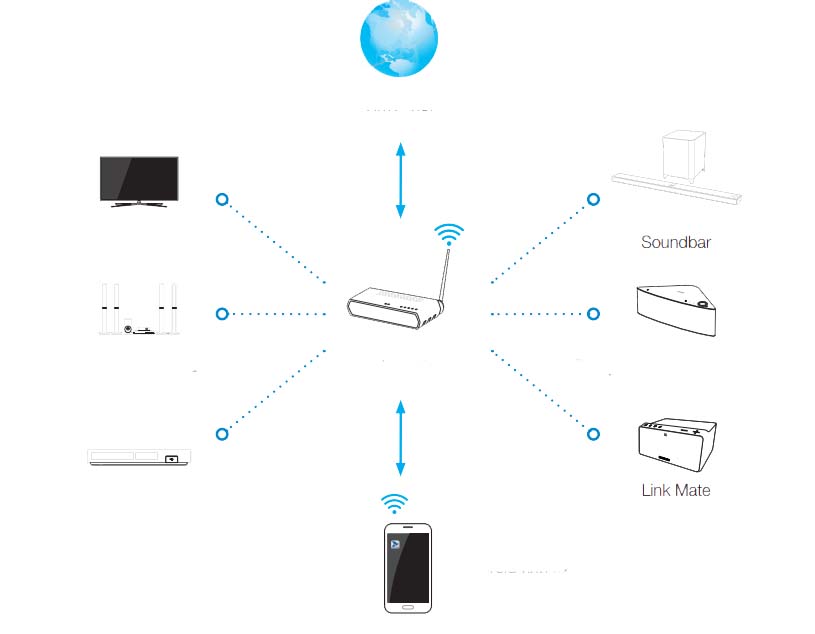 How Multiroom Link Works
To get started, you need to make sure that all devices are connected to a single WiFI network. Devices are connected via WiFI network. Multiroom Link on TVs is pre-installed at the factory.
You must activate all Multiroom systems on all devices. The device from which you plan to broadcast audio, in this case the TV, is the main device in the menu, you must select the appropriate settings. The TV will find all available devices. Next, you need to choose how you plan to organize sound playback, the following is available.
The devices are located in different rooms and will output the same audio stream. While in another room, you can hear a telecast.
Devices can be placed in one room and make surround sound. In this case, only one channel of sound is transmitted to one device.
After the settings, the Multiroom system is activated and you will be able to listen to audio not only from the TV speakers, but also on other audio devices. Note Due to the need for additional audio processing and transmission over WiFi, audio may be delayed relative to playback on a TV.