Curved TV or Flat TV
In 2013, the era of proposals curved TVs that would replace the flat screens.
But the question arises whether the flat-panel TV provides a better perception of the TV or a marketing ploy designed to provide manufacturers maximum sales and profit to the manufacturer.
Let's see how their positions curved TVs Samsung: Better image visually television screen seem larger.
LG focuses on the entire screen has equidistant from the viewer so that objects are not affected by its size. LG demonstrated its approval of the following pictures.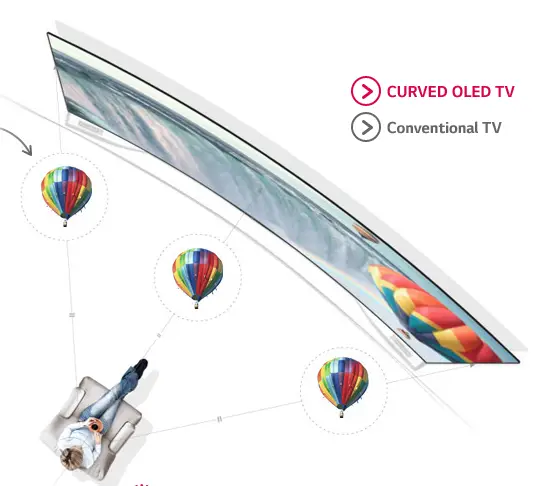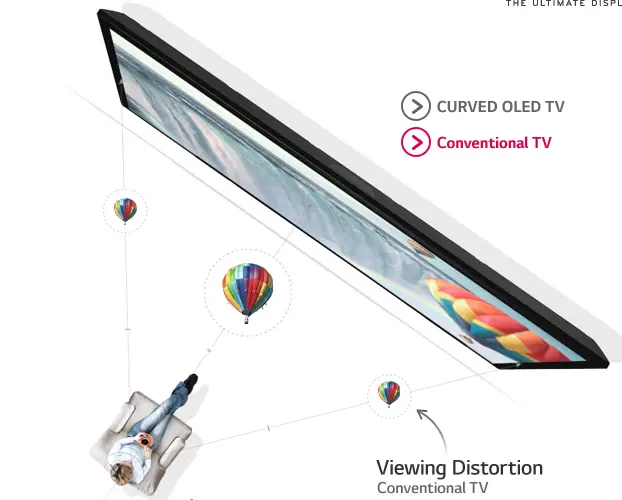 But let's think about the magnitude of the curvature of the TV screen about 5 cm. And range finding from the TV viewer at a distance of 3-5 meters, whether any effect. On such a small change in the critical plane visually viewer will not notice the change in the image. So this statement can be safely attributed to the marketing course.
Deficiencies or what modestly silent producers. Silent about the features curved screens, namely that equidistant from the screen viewer will be exactly centered on the screen, if it will be the side that image distortion image will be larger than the screen flat TV.
This happens due to the fact that the on-screen viewer will look at different angles, near corner of the TV it will have a more acute angle at the far lesser vice versa.
The viewer sees the objects on the screen for about such.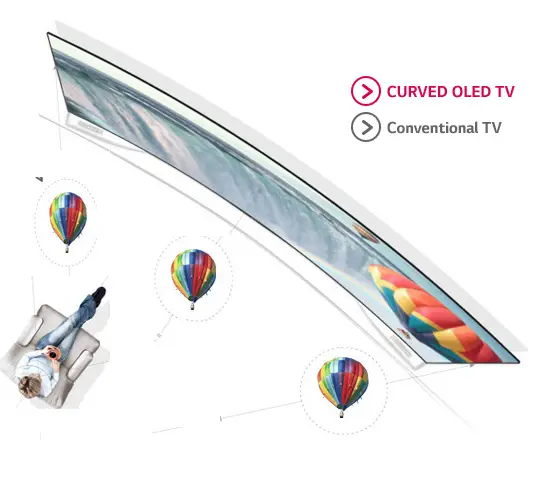 From this we can add up the following representation of curved screens.
When placing the viewer in the center of the screen image will be without comment, when viewed from the side will be more distortion of the image but not critical.
So TV is curved fashion, the real benefits of the viewer does not get. But overpaying for production technology.
A natural question is why only produce curved TVs larger and there with small screens. Here triggered rule of marketing, if the model with a curved screen will be in the budget segment, it will lose its singularity. Curved means new and you can get more money.